Written by

Alison Barrett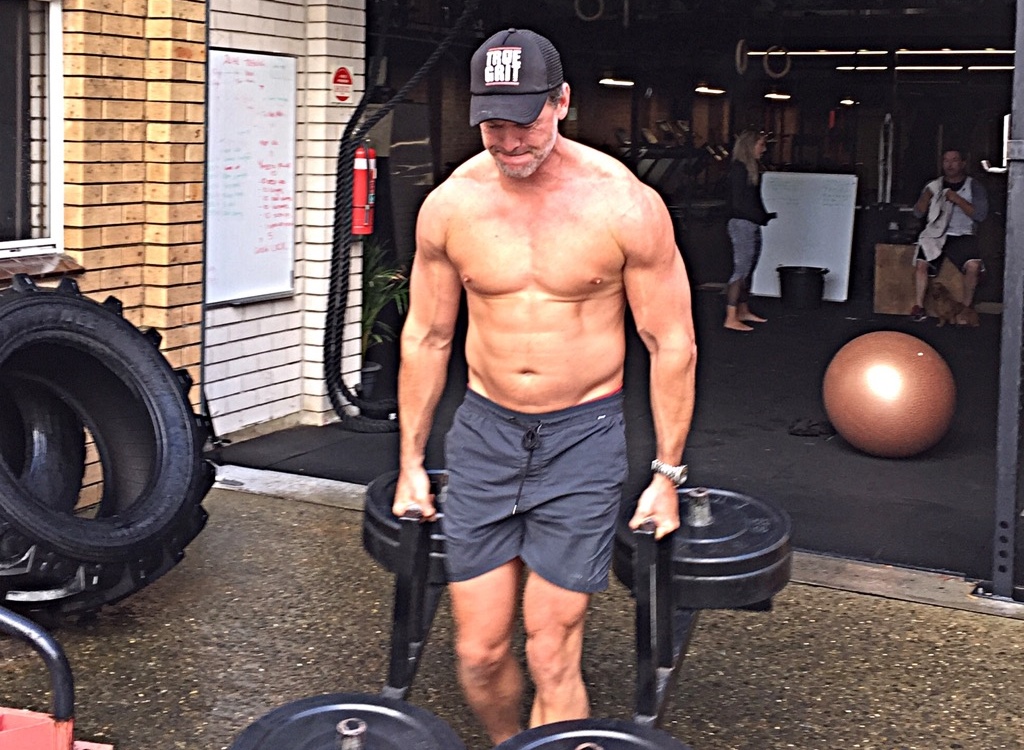 We've all seen videos and photos of the #fitspo movement, and fitness trends taking social media by storm - highlighting the peripheral perks of physical activity and healthy lifestyles, but are there benefits that run deeper than just aesthetics, shredded topless gym selfies and a body Arnold Schwarzenegger would be envious of?
It's easy to scroll through these #inspirational buff, built bodies on Instagram - yet satisfyingly doing it with donut in one hand, red wine in the other - or sit in awe on the couch watching Ninja Warrior, as you casually spruik some running commentary past your housemate about how Tony should have got further with upper strength like that ("I mean, look at those arms!"), Debbie's the dark horse, yet you really think Bob's a true contender and deserves it because he's a family man and brought his grandma along…
but…
What do these guys and girls really do to achieve such mind-boggling physical status and strength?
And… what can they teach us about overcoming our own mental limits?
What happens when there's enough inspiration present to catapult you off the couch and into the category of "currently training for a…"
Yep. It's possible.
What happens when you put your body through the ultimate test of strength, power and endurance? Is it really a case of "mind over matter" to reach your full physical potential?
Ex- Commando and Co-Founder of the military inspired obstacle course, True Grit, Adam McNamee, certainly doesn't shy away from hard work, a bit of lactic acid burn, and testing the limits.
McNamee explains the mental grit and determination it takes to tackle the sometimes excruciating, yet highly addictive challenge of obstacle course racing, why it's one of the fastest growing sports on the planet, and discusses how true mental resilience can be built through putting your physical body on the line.
vi
With over ten years' experience in the Australian Defence Force (ADF) as a Special Operations Commando, Adam chats about overcoming mental barriers, rising to the challenge in times of uncertainty, and preparing your body and mind for the unexpected, so you can handle any situation thrown your way.
Why train for an obstacle course?
It's a very different and diverse style of training. It's not just going to the gym or going for a run, it's more functional based training. Not only is every muscle in your body being exercised, you're regularly being taken out of your comfort zone, with psychological challenges such as heights, confined spaces and cold water. These mental challenges are something that will improve your mental strength.
Training outdoors also has a few challenges of its own. Landscape and weather may not be your friend, but then that's half of the fun too. The idea is to test your abilities - standard training is great but training for an obstacle course brings people together and develops camaraderie amongst participants and confidence within yourself.
When the whole body is strong and works synergistically, you develop a flow and strength that isn't easily gained by traditional body part splits of one muscle group per day type training. Obstacle Course training achieves this.
What challenges will you face in an obstacle course?
If you're going to race, then race hard and have fun doing it. Despite the pain, pushing past it is the biggest win you'll have all day – other than crossing the finishing line. You'll feel that sense of accomplishment knowing you pushed through the self-doubt and continued anyway. Naturally, physical exhaustion comes with the territory but there is also a psychological element participants need to consider.
Being able to have confidence in yourself and your ability is key to being successful in an obstacle course. If you don't trust yourself, you'll give up or skip the challenge.
When you're out on the course, you'll  have mental interruptions and blockages throughout, but the best course of action is to face them head on and try not to overthink. You'll be onto the next thing before you know it.
Seeing a lot of the participants find that strength within them is one of the best parts of my job. That and assisting our military charities, Legacy and the Commando Welfare Trust, is why we started this business. 
What gets you through?
Having a good attitude. The more you can cultivate a mindset that acknowledges trials and tribulations as a common part of any worthy pursuit, the easier it is to get on with the task at hand without limitation. I also believe in continuous growth. If today is easier than yesterday, you're not maximising your full ability.
Do the benefits outweigh the exhaustion?
Absolutely. It's why so many people across Australia are turning to the "outside-the-box" approach to training, and getting involved [with obstacle course racing].  It's proven this type of training has an edge to the mental benefits of conventional exercise. It assists with stress, energy levels and increases self-belief. When you have a goal to aim for and you achieve it, everything pays off.  It should be hard, but that's what makes it all worth it once you reach that goal.