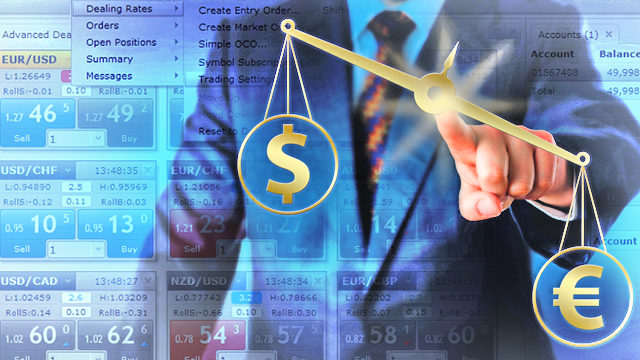 Take-profit us used by traders when they think they have made enough profit and now they can close their trades. It is a very hard decision to make as not often people have the chance to let their profit run. People have many misconceptions about when to use take-profit. Most of them have only the idea of using stop-loss as it is related to managing your risks. If you want to reduce the risks of your investment, you can even close your account and withdraw your money. This way you will make sure there are no risks in your trading. As long as you are trading in Forex, you have to accept the risk and adjust yourself to it. Using take-profit at the correct time can also increase your profit. Traders not always trade with the trend. They sometimes go against it and this is when this particular option may come helpful. This article will tell you when you can use your take-profit order in Forex. The success of this choice depends on how the plan and you execute this option. When you close the trades at the right time with take-profit, you keep the money in your account no matter what the trend is.
Things are always changing in Forex market. If you fail to keep yourself updated with the latest market news, you will have to lose a huge amount of money. At times you might get confused with the complex price movement but this is absolutely normal. If you start reading lots of books you will see significant improvement in your career. Take your time and don't rush to make a huge profit from this market. Be a smart investor and trade this market with discipline.



Use the key support and resistance level


Always use the key support and resistance level to become a successful trader. You need to set your take profit level very cautiously or else your profitable trade might hit stop loss. Trading CFD is just like fishing. Your patience level will be tested several times. Many professional Aussie traders say trading is all about psychological actions. If any person can manage their emotions and trade with simplicity, they can definitely become a successful trader. You need to address all the variables of the market to earn consistent profit from this market. Be confident trader and trade this market with the extreme level of discipline. And set your profit target level with rational logic to avoid a huge loss.



When you are trading against the trend


As we have told you people also trade against the trend, take-profit can be helpful when you are trading against a trend. Forex trends are volatile and you have to be very alert to make your money. If you find anything is changing and your capital can be at risks, you should instantly execute the take profit order. We suggest this because you are in risky conditions. The trend is not favoring you but still, you have managed to make money by going against the trend. This is what the professional traders do but it takes experience. The trends can change anytime and you should give it the time to take away your money. Never try to let your profit ruin in against the trends. This is a bold decision and bold choices are not awarded.



In short-term trend


Long-term trends are expected but they do not show always. You have to wait for a long time before a good trend shows up in your chart. The way to make a profit even in the short-term trends is the take-profit options. It makes sense as short-term changes smoothly, you also take your profit and close the trades. Many traders try to let their profit run even in short-term and this is not the proper way of making money. It is expected in long-term trends but not in short-term trends.