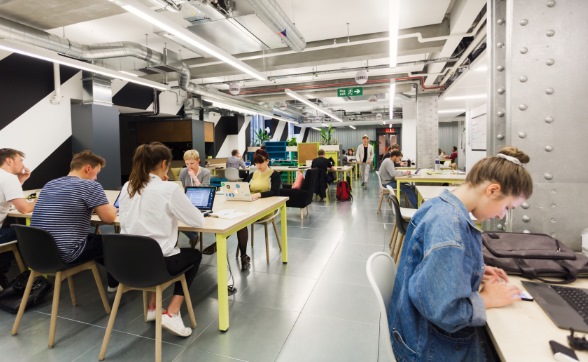 If you're looking for an easy, low-risk way to sell your business – while maintaining total confidentiality – then having an exit strategy will ensure the transfer of ownership goes smoothly, and you walk away from the deal happy.
Of course, selling a business requires a lot of time, energy, and emotional investment. You also need a considerable amount of legal and financial expertise to ensure the deal is fair and legally binding.
Fortunately, by following these useful tips, this can make selling your business a bit easier and prepare you for the next chapter in your life.
First, here's a question for you…


1. Why are you selling – and is now the right time?
Business owners choose to sell for a multitude of reasons: quick profit, new business opportunities, loss of interest, declining revenue, bad location, retirement, and illness. Regardless of your reason, you need to decide whether your business is in a position where it is profitable and will appeal to an interested buyer.
If the reason is declining profits and revenue, then you're unlikely to generate much interest or get a strong return on you investment. In this case, getting a business valuation from a licensed broker will help unlock the true value of the business and identify areas where it may need improvement.
With this valuable info, you can focus on the business for a few more years until it's in a better financial position and of more value to interested buyers – resulting in a better deal for you.


2. Keep it quiet to prevent panic
If you have good reason to believe talk of a pending sale will send customers, suppliers, competition, and the media into a frenzy, there are ways to advertise to interested buyers and keep the sale quiet.
One way to do this is to keep your business name out of all marketing material. Instead, you merely summarise the key points which relate to the business, without giving away so much that people can identify the business.
Another way is to have interested buyers sign a confidentiality agreement before your share further details. The terms of the agreement should clearly state any information you (the owner) share must be treated as highly confidential. Just make sure any potential buyer you share these details with is not actually a direct competitor.


3. Prepare the right information
When you sell a business, you need to prove the business is as valuable as you say it is, and that your documentation is current and up-to-date. While the type of documents you give will depend on the circumstances, the most common ones you need are:


Financial figures: Profit and loss statements, balance sheets, and business tax returns.

Asset list: This includes all tools and equipment, property, stocks, and more.

Written agreements: This may include equipment leases, mortgages, phone and internet service provider deals, utility provider agreements, and any other agreements tied directly to the business.

Employees: All agreements relating to your employees, including their role/position, total length of employment, rate of pay, benefits, and any other details related to your employees (you should also include agreements with third-party providers such as contractors, freelancers, and fixed-term workers.)

Environmental reports: Soil testing reports, chemical hazard reports, and energy rating reports.

Description of specific business policies, procedures, mission statements, and more.

4. Prepare your employees for the sale
Quality staff is vital to the success of your business. They're the face of your brand, the people who interact with your customers every day, and the ones who ensure your daily business operations go smoothly.
For these reasons, your employees are entitled to know if the business is up for sale, and what will happen to them.
If your employees will transfer with the business, you must give your employees notice and notify the new owner of any leave, contractual, financial, or legal obligations that exist with your employee.
If your employees are to be let go, you must give them proper notice and pay out any outstanding entitlements – including wages, pay in lieu of notice, leave, and redundancy payments.


5. Choose the right broker to represent your business
Selling a business is complex. You need all the legal advice and support you can get to guide you each step of the way from preparation and research through to marketing, negotiations, and finalising. By doing this, you'll avoid unnecessary stress and have time to focus on your business until the final sale.
The challenge of course is finding an experienced broker you can trust. To do that, look for these important qualities:


Experience: Verifiable track record in achieving the best possible outcome for their clients.

Detailed process: In clear, easy to follow terms, you know exactly what to expect from the process, the desired outcomes it will achieve, and how it will benefit you in the long-term.

Industry expertise: Extensive hands-on experience providing tailored advice and support for your particular industry.

Negotiation: Able to create sale terms favourable to you, negotiate effectively on your behalf, and achieve the best result.

Due diligence: Carefully vetting each potential buyer and ensuring the sales process is quiet and confidential.

By choosing the right broker, this will make the sales process a lot easier and boost your chances of achieving a more profitable outcome.

Article provided by Nash Advisory