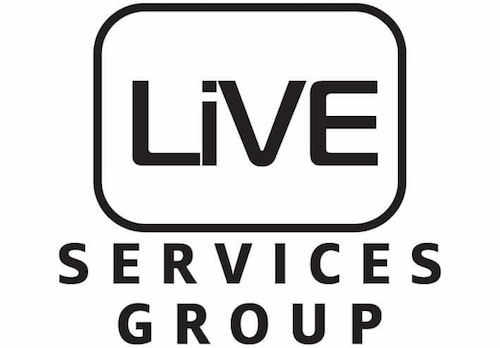 LiVE Services Group, the leading all trades service provider in South East Queensland, proudly announces further growth into Brisbane with new service areas and a focus on staff hiring for the area.
At LiVE Services Group (LiVE SG), our vision continues to be the most professional and reputable trade service provider in South East Queensland. We've recently been growing further into Brisbane from our original service areas on the Sunshine Coast & the Gold Coast.
Today we have more than 50 technicians from our 15+ years in business, while servicing over 480 suburbs here in South East Queensland and these numbers are growing by the day.

Our customers use LiVE SG for our commitment to quality tradesmanship that they can not only use, but proudly rely on for anything they might need - no matter how big or small the task may be.

A standout for us has been providing a complete satisfaction guarantee for customers. This has allowed us to expand to over 12,000 happy customers. Having also received over 40+ 5 star reviews, we're proud of the relationships that we've built with our customers and the community here in Queensland.
Words From The Director:

"I'm incredibly passionate about providing an integrated service, which covers the whole spectrum of trade services for our valued clients and referrers. Our approach is three-pronged: superior quality service at a competitive price, innovative thinking which covers the needs of our clients today and tomorrow and trusted experts who sit at the top of the contact list." Tom Morgan

Our director Tom Morgan has a love and appreciation for old school tricks of the trade, but he knew that to bring his goals and vision to life for LiVE SG, he'd need to adjust and bring a fresh and modern approach to service the customers of tomorrow.

Our Team's Growth

We're always aiming to grow the LiVE SG team here in South East Queensland while providing the same great customer service. We're growing our team by the day and are always on the lookout for licenced electricians to join the family.

Alongside the growth into Brisbane, LiVE SG is proud to have a motivated team of technicians that look to expand their own skillset and experience

Every person here is a part of the family, and as such, every member of our family has a comprehensive career development plan that's tailored to suit them and their own personal goals and ambitions. This means our team can grow in size, but our team are able to grow as people as well.

We provide consistent support like any regular family and make sure our team knows that everyone is on the same page and we all want to see each member succeed well into the future.

A current signing bonus is also in place for some of our new roles as we understand the importance of finding, but also rewarding top level talent.
Setting The Standard For Innovation

Alongside the growth of our family, we're proud of our innovation in the space from utilising the latest technology on the job to allowing our employees to work autonomously

We understand just how important our tradies are and they are the backbone of everything we do. From driving out late at night to fix an emergency leak to changing a lightbulb, our team are some of the best and most experienced talents in Australia.
We work every single day to create a positive and safe work environment for our team members so they can come to work everyday feeling positive and motivated with every job they take.

Stay tuned for more updates from the team at LiVE SG.