Written by

Felicity Jones
Meal kit boxes land in Darwin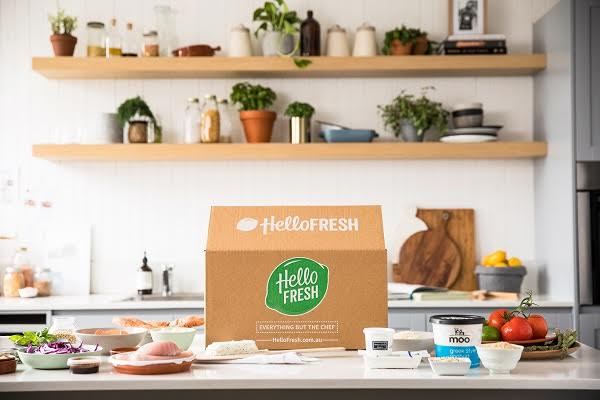 Darwin asked for it, and HelloFresh has delivered.
The cook-at-home meal kit delivery service has expanded to the Northern Territory, with orders for Darwin and surrounding areas available from today.
Headed up by former MasterChef contestant Tom Rutledge, HelloFresh launched in 2012 and now services six states and territories including NSW, ACT, VIC, QLD, SA and NT.
The first of its kind to arrive in Darwin, the Sydney-based company says it has been focused on expanding into the area following requests from NT residents and its mission to take its meal kit box concept nationwide.
"I'm so excited to be launching in Darwin, there's nothing like us here and I can't wait to see what people think," Rutledge said.  
The service delivers quick and healthy recipes with all the required ingredients including pre-portioned fresh meat, dairy, fruit and vegetables, and spices to homes once a week.
"We know people like to cook but the planning and shopping part can be painful. HelloFresh is about taking away that dinner-time stress so people can focus on their families and do other stuff - rather than all the logistics."
Rutledge says the meal kit concept means people don't need to buy a whole jar of something like capers or a spice they won't use.
"It cuts down on food waste. The average Australian throws out around $1,036 of food per year."
HelloFresh employs a team of recipe developers who create and review recipes based on customer feedback.
"After five years we've got a huge amount of data under our belt. The team know what people want to eat before we even plan our recipes so there's no guesswork involved."
The company offers three box options including a Family Box, suitable for young families that feeds four or five people for four nights at $139.95, a Classic Box that feeds two to four people from $69.95 for three or five nights, and a Vegetarian Box for two or four people from $69.95 for three nights.
"We've worked hard to find the best Australian producers, like award-winning cheese makers in Tasmania, and I'm proud to be able to bring them to Darwin for the first time for people to try. Having direct relationships with suppliers has meant we can compete with the supermarkets so people actually pay less for food with our service, and we don't charge for delivery."
To celebrate the launch of HelloFresh in Darwin the company is offering a buy one get one free for all box orders placed before March 9, 2017. See  here or use code HELLODARWIN at check out.
How it works
In early hours or evening each Monday customers receive the recipes and pre-portioned ingredients for main meals in a box delivered to their door.
All box prices include free delivery. Customers can also choose to receive a fruit or juice box with their meal box.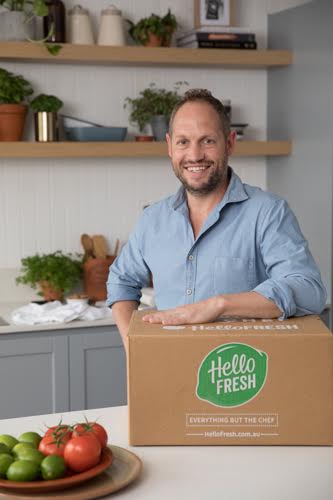 Home cooks need to provide some basic pantry items such as oils, flours and condiments but, otherwise, everything else is in the boxes.
About HelloFresh
HelloFresh is currently active in the USA, UK, Germany, the Netherlands, Belgium, Australia, Austria, Switzerland and Canada. For the three months ended September 30, 2016, HelloFresh delivered 22.1 million meals to approximately 850,000 subscribers. HelloFresh was founded in November 2011 and is headquartered in Berlin. Other offices are located in New York, London, Amsterdam, Zurich, Sydney and Toronto. Current investors include Baillie Gifford, Insight Venture Partners, Phenomen Ventures, Rocket Internet and Vorwerk Direct Selling Ventures. See www.hellofresh.com.au.