Written by

Tess Sanders Lazarus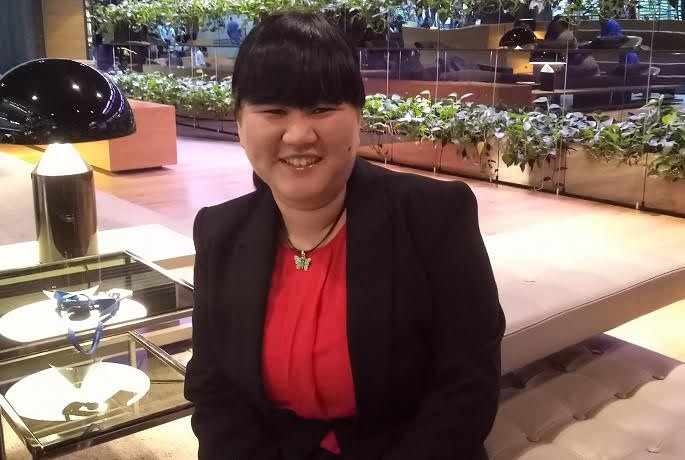 In an economy with new start-ups launching and failing every year, it is imperative for anyone hoping to succeed to stay ahead of the curve.  For Bernice Ly, Australian entrepreneur and founder of Pocketbiz, she has put together some valuable steps to help other entrepreneurs striking out on their own – regardless of the industry or the area of expertise.  "These steps are how I started my business Pocketbiz.com.au.   Pocketbiz.com.au is an App that can be downloaded on to your mobile device via Google Play and the Apple Store and used anywhere at anytime.   Pocketbiz.com.au is an on demand marketplace for businesses that want to engage professionals and expertise to deliver services for particular Gigs.  In effect, it enables businesses and service providers to buy and sell services to each other in a direct and trusted online environment - and it conveniently sits in your pocket in the form of a phone or other device," Ms Ly said today. 
"I founded the Pocketbiz.com.au App because I believe that there is an 'entrepreneur' in all of us and the Pocketbiz.com.au App allows professionals and businesses to meet. It allows professionals who want to start or grow their business, or experience the business ownership mentality as a side Gig to utilise their professional and technical expertise to start. Just like I did. Pocketbiz.com.au is my way of contributing back to the business community and help other ambitious professionals who want the freedom to grow their career and for businesses needing talent to connect.  
"My background as an innovator from a young age is why I have drawn success from the digital industry.  But, I am here to encourage anybody and everybody to find their market and have the courage to enter it. Sometimes just starting can be daunting, for me it definitely was. But, I can safely say that passion, creativity and dedication can change your outlook and your life. This is how I started my businessPocketbiz.com.au and I encourage everyone to do the same.
"I had a fair few businesses on the go, those that I set up myself and for whom I was hired as a digital consultant.  My advice to anybody wanting to strike out on their own is to know your niche and do whatever it takes to learn as much as possible about it and become the best at it.  I had never really wanted to report to somebody so I knew that being my own boss was my eventual goal. There are plenty of women in the workforce who are, or have been, in the same boat but don't have the confidence to strike out on their own.
"For me, this meant working in IT consulting and the financial sector before launching my App Pocketbiz.com.au. I had to grow my experiences and my knowledge in complex technology to get to where I am today and it would be the same for anybody else – no matter what type of business.
"Following these steps could open doors you didn't even realise were there:
Decide on an avenue – be it in aviation, accounting, finance, anything at all!  You just have to pick where you would like to be and then try to make a list of how to get there.
Surround yourself with people that uplift you – none of us are who we are were it not for the people around us. For me, this was my family who were always there for me when I needed them and pushed me to new heights.
Learn as much as you can – once you have done Steps One and Two, attach yourself to a person or a company that you can learn from.  You may not be where you need to be branch out on your own so don't be afraid to ask questions to those who do know.
Try not to get too bogged down in the small things – there are going to be setbacks.  Do not let them phase you, when you get knocked back (and you will) just pick yourself up and take a day to be unhappy with it but never dwell. All setbacks are learning opportunities and you should take them as such.
Build strong relationships with everyone you meet.  Business is about relationships.   Every person you deal with will speak to others about you and your business. Get everyone talking about your business.  If you are good to deal with, people will refer others to you.   
Try to find something you do for yourself in your downtime – it could be going to the gym, or swimming or reading a book.  Whatever it is, make sure you regularly find time to do it for yourself and do it on your own. I know this is harder when you have children to look out for but if you don't take care of yourself it is easy to get burnt out too soon.  You need to look out for yourself.  Looking out for yourself keeps you balanced, centred and a nice person to be around."
www.pocketbiz.com.au