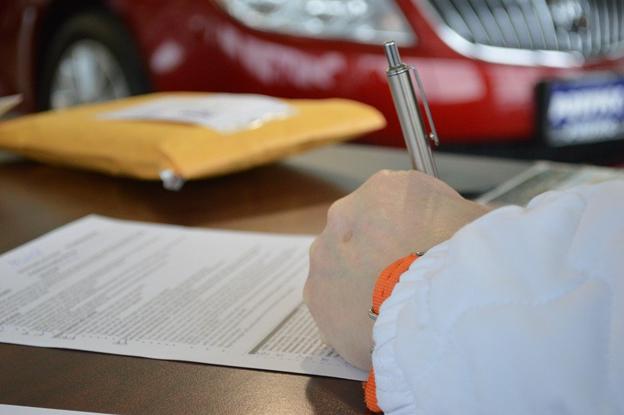 Ever since the businesses have begun to globalize, they keep trying something new every now and then. They have to adopt an adventurous nature in order to make themselves stand out from the rest. Of course, sometimes the risks you take to pay off while sometimes they miss the target. And, at the end of the day, the company suffers a financial loss.
In such conditions, corporations can exploit different options to provide themselves a strong financial footing. Among all the available alternatives, business loans, both secured and unsecured business loans, have proven to be more trustworthy over a period of time. Given the vast and varied advantages of these loans, many companies owe their success to this type of financing.
If you are wondering what makes a business loan such a viable option, well, it is because the loan makes you liable for the following list of benefits:
1- Flexibility
This single word, flexibility, summarizes the essence of business loans. If you ask an investor to finance your business plan, he would interfere with regard to how the budget is utilized. Before taking even a tiny measure, it will be mandatory for you to take the investor in confidence. The same goes for a business partner. As a result, you will feel restricted and won't be able to exercise complete control. In business, at times decisions need to be made in a state of flurry and a slight delay can prevent you from making the most of a solid opportunity.
This is where business loans bag to differ. Banks will give you total freedom to spend the sanctioned amount in whatever way you wish to. Whether you want to purchase new equipment, hire additional staff, shift office location or improve cash flow, the lenders won't step into this domain. As long as you are regularly keeping up with the loan installments, your lender will have no business in knowing further details.
2- Quick disbursal
Sometimes the cash flow problems could be so severe that it becomes the matter of make or break for a business. On such occasions, businessmen don't have much time to wait. The lenders have realized this genuine concern of business fraternity and accommodated themselves accordingly.
So much so, the majority of the lenders don't heel drag the borrowers for lengthy paperwork. Of course, you have to provide basic documents but the procedure is nowhere near compared to the many traditional loans out there.
Ever since the Fin Tech companies have hit the scene, the disbursal of payment has become quicker. You can fill the loan application online and upload the documents from any nook and cranny of the world. So there is no hassle of meeting with a lender in person, which is a time-consuming process. It goes without saying that only a fraction of loans offer such convenience.
3- Competitive interest rates
Presently, the lending industry is going through a massive boom. Lenders have no option but to offer reasonable interest rates so that they can stay alive in the competition. Especially in a long term loan, the interest rate can prove to be a critical factor. Though there are many aspects that come into play while deciding the interest rate, business loans are known for offering low rates compared to other financings, such as personal loans and credit cards.
Numerically speaking, on average the interest could be anything between 9 to 13 percent on a business loan. On the other hand, credit cards can entitle you for a staggering 36 to 58 percent of the interest rate. Surely, the gulf can't get any wider than that. What's more, a fair proportion of average borrowers don't shop around, so you can qualify for even lesser interest rates by shopping around various lenders. A well-documented figure goes, borrowers can save up to 3000 dollars by getting 5 or more quotes from lenders.
4- No need to put collateral
In the past, many robust business plans could not be materialized because lenders were rigid in their criteria. More often than not, they wanted borrowers to keep something collateral. Luckily, that's not the case anymore. Private lenders have brought a new wave of change in the lending institutions. Perhaps the biggest change is that they have begun to sanction business loans without securing any collateral assets. It effectively means, the lender can't seize your property even if you default on the loan.
According to the numbers, nearly half of the startups crumble within the first five years of their establishment. So even if you are all pumped up to invest in the startup, theoretically, there is still a possibility that you might not do well. Collateral-free business loans are particularly useful for businesses where markets are volatile and pose more risk to the investment of business owners.
5- Convenient repayment
Lenders have realized that all the businesses have their own mechanics and there is no one-size-fits-all approach. That's why business loans come up with variable repayment terms that suit a particular business. So whether you own a large enterprise or small company, you will be given a repayment roadmap that stands in line with your business's cash flow and other factors.
So much so, you can increase or decrease your equated monthly installments (EMIs) depending on the efficiency of your business. For example, if your business has been stabilized then you can come on the fast track and pay off the loan at the earliest to avoid interest rates.
Moreover, you don't have to go to a bank every month and deposit the money. All you need is to sign up for an electronic fund transfer account and do the transactions from any part of the world with ease.
Conclusion
In the business world, opportunities come and disappear in a flash. So no business, regardless of its size, can afford to be under a financial emergency for a long time. It could be a massive roadblock in the way of survival of a business. If your business is facing any cash-related issue, given the diverse appeal of business loans, you can always bank on them.