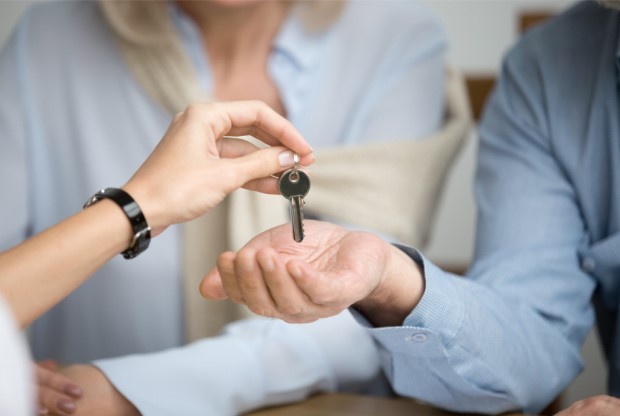 Buying your first home is an exciting, exhilarating, scary and once-in-a-lifetime occasion. Owning a home brings with it equal parts freedom and responsibility. Freedom because you finally have something tangible to call your own, an investment for your future and the future of your family. And responsibility because mortgages don't pay themselves, homes require upkeep and maintenance and trust us - there's always something to fix up around the house. So let's explore some first-home foresight and learn how to start your life as a homeowner off right.

Consider a House and Land Package

While you may be exploring many options for housing, including apartments, units, townhouses and existing homes, there's a lot to be said for house and land packages in Sydney. To start with, you're guaranteed a brand new home, with all the fittings and fixtures, free from the wear and tear that can mar existing homes. Also, you're buying a lot of land as well, which should increase in value as the years go by. You can often save money as well, taking advantage of exclusive deals offered by developers and first home owners grants provided to people building new properties. 

Insurance Pays

You don't want to own a home without an insurance policy. Freak events happen - from storms to floods to falling trees or other random happenings. You don't want to be left uncovered in case of emergency. As soon as you've purchased your property take out home insurance. Some companies offer combined home and contents, so you're covered for both your house and your belongings. You may be tempted to stick with a known insurer due to either comfort or brand loyalty, but insurance is one of those things in life, like utilities and telecommunications, where dedication doesn't pay. Shop around for the best deal for you. 

Watch Your Spending

You've just paid a substantial deposit and probably incurred the most significant debt of your life to buy your first home. It can be tempting to move in and immediately want to deck out your new pad - lounges, TVs, kitchen appliances and more. But before you bust out the credit card, ask yourself if it can wait. You might find mortgage repayments a bit tricky to manage in the first few years, especially as you pay interest on a larger principle. See if you can restrain yourself and make do with what you've got until you're in a better position to afford all the bells and whistles of modern life. 

Don't Skimp on Maintenance

All homes require upkeep. Don't get lazy and say "I'll get around to it one day soon". Be proactive and perform all the tasks needed to keep your home looking and functioning great. Clean your gutters, trim your lawn, patch holes or cracks if and when they appear and take care of your home. If a task is too complicated or dangerous to DIY (wiring, plumbing, roofing), then make sure that you hire qualified, licensed and insured tradespeople to do this work for you. 

Happy Homeowners 

To be a happy first home owner, consider the above tips. Opt for a house and land package as it's an excellent investment. Make sure to take out a home insurance policy, and consider adding contents to it as well. You may be tempted to spend more once you move in, but you may find mortgage repayments tough to manage on top of other debt. Ensure that you keep up to date with essential maintenance, employ professionals for the big jobs, and enjoy your new life as a first home owner.