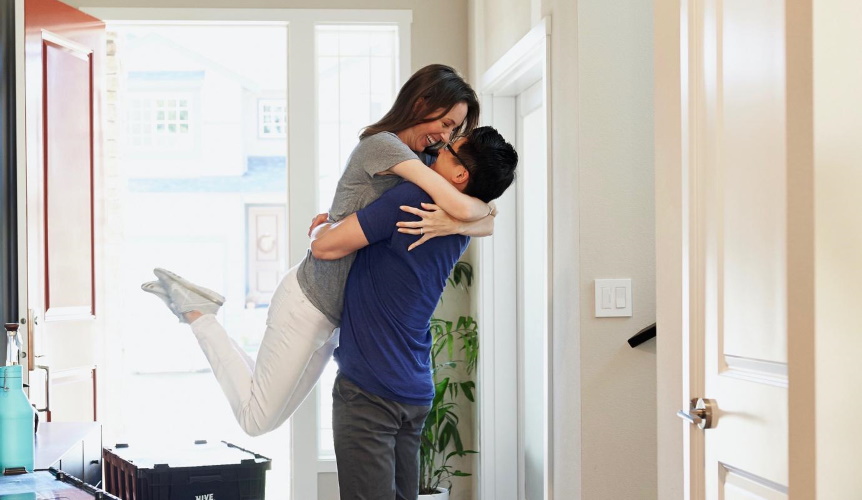 If you're a first home buyer, you may never have heard of a conveyancer and have no idea of what a conveyancer does. Without a legal background or prior experience buying or selling real estate, the conveyancing process is probably not something that you're familiar with. So, what is it that a conveyancer does and what do you need to know as an Australian first home buyer in 2021?
Buying your first home is a very exciting time, so don't let the inevitable stresses involved overshadow your achievement. To ensure that this milestone accomplishment can proceed without any legal hitches, it's advisable to hire a real estate conveyancer to help you tie up the legalities of the buying process. A property conveyancer assists clients with navigating the legal process of transferring real estate ownership from one person or entity to another. Having the guidance of an experienced conveyancer can greatly reduce the stress involved in buying and selling real estate and ensure that clients can avoid the pitfalls, delays or expenses that they might otherwise incur. Property conveyancers help clients to understand and comply with the legal requirements involved in purchasing property.
Let's get started! What is a property conveyancer and why do you need one when you buy a home?


If you're buying a property, you should consider hiring a conveyancer as soon as your purchase offer has been accepted. It is ideal to have retained the services of a conveyancer before you sign the Contract of Sale is signed. Your conveyancer will be able to review the Section 32 document and identify any issues that might end up impacting the sale. Having the services of an experienced conveyancer will streamline the sales process and ensure there are no legal pitfalls for you as the buyer of the property.
Property Conveyancing Melbourne takes pride in offering clients an efficient and organized service. Your dedicated and experienced conveyancer will assist with the following transactions and legal obligations:
* Checking the Contract of Sale and conducting a search of title;

* Arranging a building/pest inspection;

* Preparing and verifying essential legal documents;

* Conducting property and title searches;

* Reviewing and verifying legal contract conditions and communicating these to the client; and

* Attending the property settlement.

How much does it cost to hire a property conveyancer?
The expenses involved in hiring a property conveyancer can be variable depending on whether your case is complex or straightforward, as well as the type of real estate it is that you are buying and its value. It's crucial to ensure that you hire a licensed conveyancer through a reputable business such as Jim's Property Conveyancing in Melbourne or Jim's Property Conveyancing in Brisbane so that you can be confident of knowledgeable advice and an well-organized and efficient process. The overall cost to hire a conveyancer through Jim's Conveyancing usually ranges between $700 and $1500, sometimes with minor additional charges for disbursements ranging from $150 to $500.
How long does the conveyancing process take?
It's important to hire a conveyancer as soon as possible. This means finding a conveyancer to work with before you list your property for sale if you're the vendor and as soon as you have had an offer on a property accepted if you're the buyer. The period of time that you need a conveyancer is determined by the length of settlement. In Australia this period of time is typically 30, 60, 90 or 120 days, but can range from much less than that to a lot more depending on what agreement is reached between buyer and seller.
What should I consider when hiring a property conveyancer?
Don't be afraid to ask lots of questions when hiring a property conveyancer. It's important to find someone with whom you can establish a clear line of communication. It's easy to be bamboozled by all the complex legal work involved in real estate ownership transferral, but you need to have an understanding of the conveyancing process and an understanding of the legal documents involved. Here are some points to consider when choosing which conveyancer is right for you:
* Choose an experienced property conveyancer who is familiar with the area that you are buying in. There can be quite significant differences between the building and residential rules and regulations in different council boroughs, so having a local conveyancer can help to ensure the legal process goes smoothly and efficiently;

* Always ask for a quote so that you have an idea of how much the conveyancing services will cost, and check whether there are any additional fees that you might incur during the process;

* Check your property conveyancer is qualified and has adequate experienced; and
Ensure that your property conveyancer is protected by professional indemnity insurance. Have more questions? Get in touch with a reputable local conveyancer, such as Property Conveyancing Brisbane. That will be best advice if you take research before your decision.