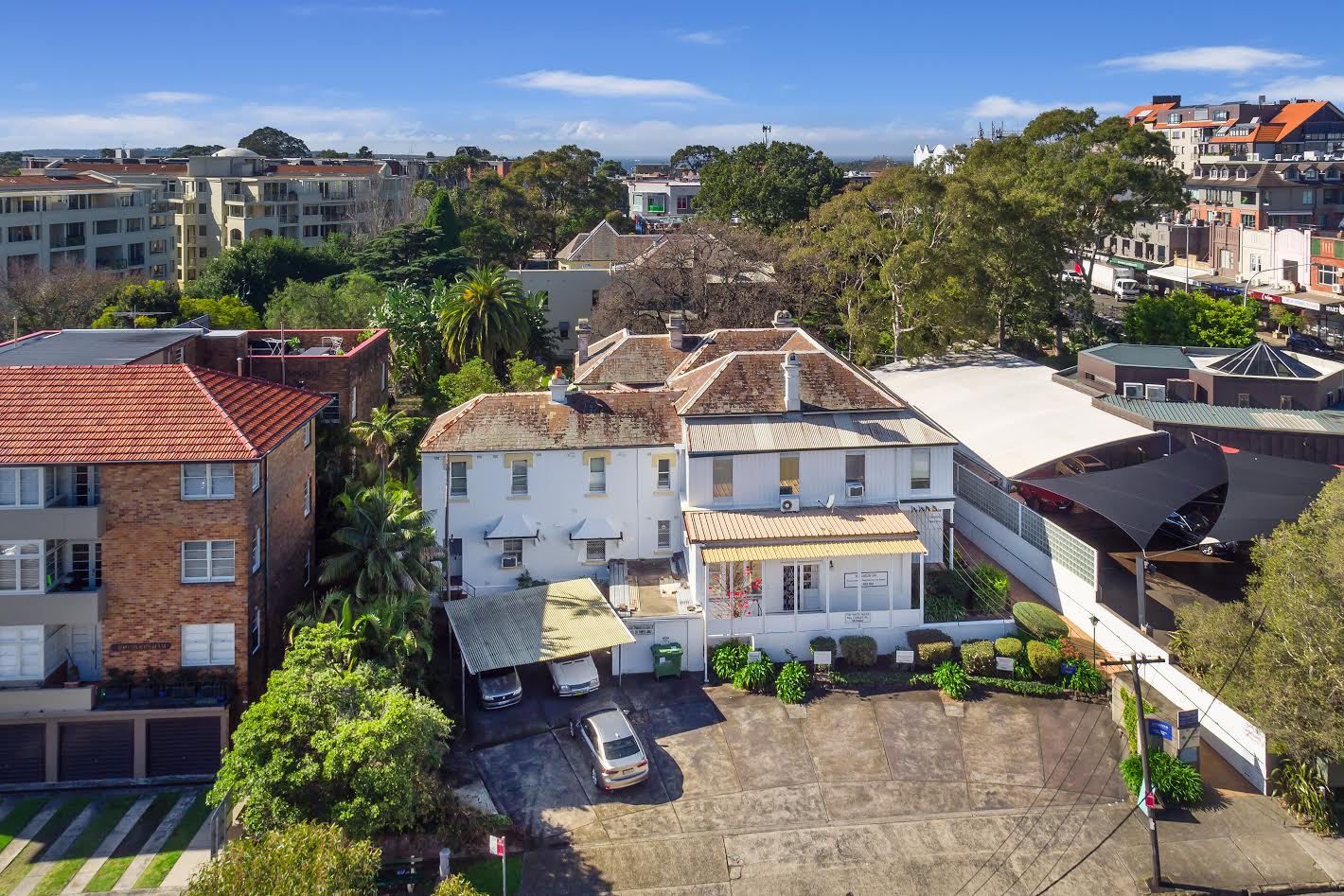 Calls for Mosman Council to support 'The White House' sale
A significant part of Mosman history is ripe for redevelopment and up for grabs with The White House recently listed for sale through Gunning Real Estate. 
Constructed circa 1885 the once-grand two storey mansion, also known as Telopea, sits beside sister Boronia on Military Road. While Boronia, which is owned by Mosman Council, has retained its original character, The White House has been left with very little of its former glory.

Gunning sales agent Harry Sullivan said the subdivision of the property in the 1950s and the building of a service station, now car wash, on what was its front garden has taken its toll on the heritage appeal of the building.

"Privately owned as an investment, The White House now sits on an 840sqm block, has 10 small commercial business tenancies and is accessed via Cowles Road," Mr Sullivan said.

"Currently valued at $4.5 to $5 million the property would attract a price in excess of $7 million if its heritage listing is lifted. There is a great opportunity for an investor to redevelop the dilapidated property," Mr Sullivan said.

While the heritage listing is limiting its potential, some say it is time for Mosman Council to give the green light to allow major works on the site.  In its current state a new owner could argue that the heritage listing no longer applies because of the unsympathetic additions and alterations allowed by the council in the past.

Metal cladding covers the exterior, the verandas have been enclosed, some of the period architectural features have been removed by Mosman Council to use on the maintenance of Boronia, and the car wash dwarfs its grandeur.

"In spite of its current state, the property has great potential and could be transformed into residential accommodation, commercial/medical use, or a boutique hotel which would be a great addition to the area," Mr Sullivan said.

The property at 89b Cowles Road, Mosman is for sale by expressions of interest, which close on Wednesday 14 September 2016, at 3:00pm.