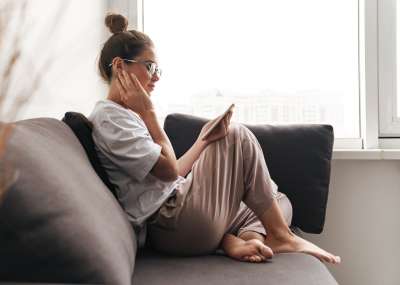 The internet is one of the basic amenities that one has on their phones in this generation. A few decades ago, having the internet or being able to connect to the world wide web was nothing short of a dream come true.
The ability to be on the go whilst also being able to use emails, and chat services, explore the search engines, use navigation and upload or download information on the go is one of the key requirements these days. While traveling abroad, the need for the internet is undeniable, and prepaid mobile plans can make this happen.
More and more people rely on the internet while on their business trips, vacations, and while touring countries for professional or educational purposes. The internet enables such people to stay connected to their home countries and also help accomplish their education, business, or pleasure goals.
Slow Internet Issues
Facing slow internet issues can be very frustrating, especially for travelers. Those who are in a new country need a constant and steady internet connection on their mobiles and other devices so that they can work remotely or accomplish their business or educational tasks.
Most institutions and businesses now get most of their work done online through individual or custom email apps, virtual desktops, and other business or educational-related software. Not to mention the unavoidable usage of video and voice over Internet (VoIP) phone calls that provide free international calling facilities over the internet.
This feature is used by most businessmen to make international phone calls, set up video calls for meetings and conferences, and for a variety of other purposes as well. This indicates the dire need for network connectivity at its very best for those who have smartphones and devices.
A slow internet connection is often a result of a few factors such as poor connectivity by the cell phone provider, limited plans available on the cell network for data, issues with device compatibility, limited range, etc. These issues can prevent users from having a seamless experience while they are using their smartphones and other electronic devices.
Downloads and uploads are more efficiently managed with a good internet connection and most software these days require to be connected online. There are many ways to speed up the internet connection on a device and can help people connect to the internet more easily.
Tips for a Faster Internet Connection
Below are some sure shot tips to improve the internet speed on electronic devices:
Network Provider
For those who are using a mobile phone or a smartphone and rely on a speedy internet connection to link other devices to it, a good mobile SIM card is the way to go. There are some network connections that are better than others in terms of network reach, connectivity, and bandwidth. Choose a network provider that satisfies these criteria.
Mobile Plans
Getting prepaid mobile plans that suit the unique requirement of the user is another key aspect. Choose a plan that has the highest data transfer speeds rather than just the amount of data that they offer. A high data transfer speed equals a better internet experience each time.
Higher RAM
A high RAM mobile phone is able to provide a more seamless experience when handling internet-based apps on the smartphone. Having a bigger RAM as a specification of the phone helps in a better internet experience while relying on the internet on the phone.