Written by

Stephanie of Villa-Finder.com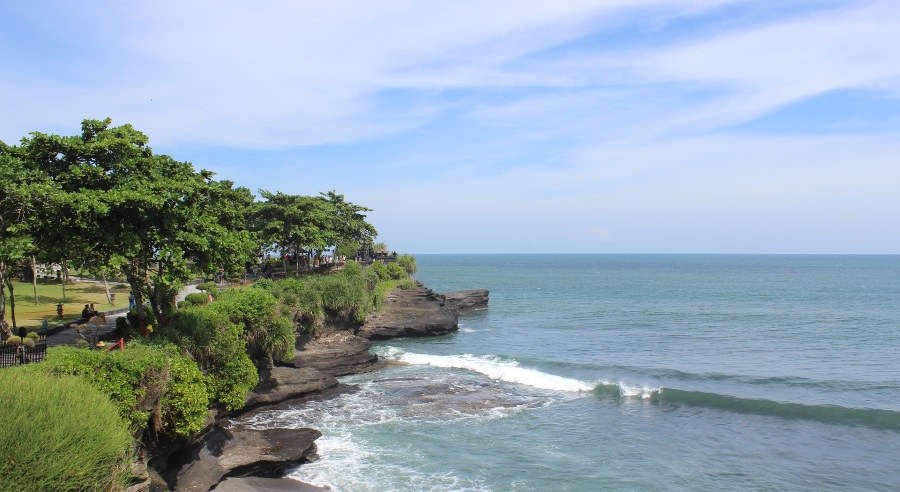 Bali is a fantastic place to relax, recharge, reload, sniff up culture and find inner peace but that's not what this article is about. The stunning emerald rice paddies, the sacred temples, mighty mountains, crater lakes, the gorgeous beaches, the beach clubs are reason enough to travel to this gorgeous little island in the Indonesian archipelago. But this article is all about fun things to do, besides enjoying a luxury villa stay in Bali.


1) Surfing

Surfing is one of the main reasons why people travel to Bali. The south of Bali is a surfers paradise. Whether you are a beginner or an advanced surfer, the perfect beaches to catch that wave that matches your skills are found there - Canggu, Seminyak, Kuta, Uluwatu and Nusa Lembongan, all are surfers' hot spots. Never stood on a surfing board before? With some good, insightful and fun guidance of local surf instructors, you will! You can't go holidaying in Bali without trying to catch a wave on a surfboard at least once.


2) Rafting

Up for a lovely adventure on the river? Go rafting! You can go rafting on the Telaga Waja River in the Karangasem Regency of East Bali or on the Ayung River near Ubud in the heart of the island. Both rafting trips are fun and beautiful, paddling down jungle-fringed rivers and other stunning island sceneries! Rapids, waterfalls, clear and cool water, rainforests and a whole lot of fun is what you can expect on a whitewater rafting trip in Bali.


3) Canyoning


Canyoning takes river adventures a step further, thrilling all outdoor adventurists. The deep river valleys of North Bali are the best place to go canyoning. You will be abseiling waterfalls and jumping off cliffs all under the guidance of professionals and supported by top quality safety gear. There are rappels of up to 15 meters high, natural waterslides and natural spring pools. It is one lovely, exciting day out in nature. Families with kids are welcome as long as your kids are 8 years old or above.


4) Hiking up Mount Batur


Another unforgettable island experience is hiking up one of the volcanoes to watch the sunrise. You can go on a sunrise trek to the summit of Mount Batur, leaving at the dead of night. The climb takes approximately 2 hours. It takes some effort and determination to get up in the middle of the night to go for a climb up an active volcano, but you will be rewarded with stunning views of the island, standing on the peak of this volcano, 1717 meter above sea level. It is an unforgettable experience!


5) Balinese Cooking Class


Now, wouldn't it be the best thing to learn the trades of authentic Balinese home cooking so that when you return home, you can present your friends and family with a real authentic taste of Bali? Better than presenting them with souvenirs, I would say. Joining a traditional Balinese cooking class gives you something of true value to take home with you, and it is also lots of fun. Learn all about the local spices and herbs, make your sambal and prepare authentic Balinese dishes, it is another adventure and this one will get the taste buds going. Check out the best cooking classes in Bali here.
Written by Stephanie of Villa-Finder.com