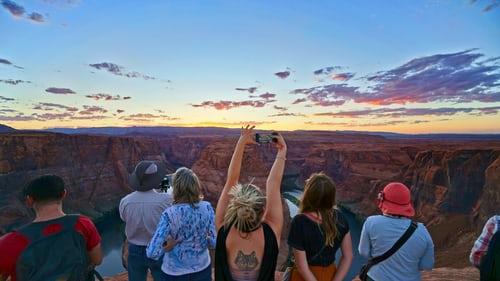 Travel connects to the soul. For some people travelling is the purpose of their lives. 2020 held back many travel enthusiasts, wanderers, trekkers, and eco-friendly tourists from different destinations and sites. Now, is the right time for backpacking and having the most relishing experiences. And Hunter Valley holidays give your soul a treat. Thinking how? Let's see:
Geography and Climate
Hunter Valley is in South Wales, Australia. It extends from 130 km to 310 km north of Sydney. It is popularly known as 'Wine Country' since it has various wineries around. This region is near the Pacific Ocean, and the area has a Mediterranean climate. In Summer, the temperature is between 28° - 30°C. During Winter, it is about 16° - 18°C. Hunter Valley receives heavy rainfall from March to May. The nights are consistently cool in this region.
Things to Do
Hunter Valley holidays are more like a complete package that offers us the experience of different types of tourism in one destination. It makes us experience the art of brewing, adventurous activities, heritage sites, spas, etc.
Breweries
As the country is renowned for its wineries, it allows the tourists to visit their vineyards and have a tour around the factories while getting explained the preparation process and getting a valuable chance to taste the wines and beers brewed there.
Adventurous Activities
Most youths want to spend their holidays doing recreational activities to relieve themselves of all their stresses. The hunter region has options like:
Hot air balloons, which gives a magnificent top view of the vineyards.

Golf courts, custom made river golf is also available for a sporting experience.

Other activities like helicopters and horse riding.
For children and elders in the family to get rejuvenated, the country has flawless and colourful gardens, a zoo, and a kitchen head puppeteer park to entertain kids.
Heritage Tourism
This Valley also has rich cultural heritage sites like National parks, Mural Museum, Railway Museum, travellers drive, Art Galleries, and Cottage Vineyards. The experience would suit older people who enjoy these kinds of activities.
Spas and Shopping
Some people travel here in particular for health and feel refreshed and relaxed after their visit. The county offers different spas, world-class massages with the well-trained masseuse, retreats, and therapies to feel pampered and rejuvenated.
Shopping is mandatory wherever we travel. Many people shop for things as a remembrance and some according to their interests. The country is famous for its garden, wines, and liquor purchases.
Accommodation
The travel and Hospitality industry go hand in hand. Many people can access travel these days since the hospitality industry has affordable to expensive hotel facilities. Hunter Valley has comprehensive options to stay in Pokolbin, as the place offers budget-friendly cottages to exclusive guest houses and resorts. These places are modern and converted from the Australian colonial style.
Hunter Valley holidays can be an all in one experience. Travelling away from your home and daily routine is like a restart to mind and your body. A trip could change a person's perspective towards life, and a person will be free from all the stress and frustrations. Travel is not just moving from place to place. It is experiencing, relishing, and transforming.
Author Bio: Ester Adams is independent content writer.