The classic handbag is something that never goes out of style. That's the reason why it's called a classic. The great thing about this handbag is that it goes with everything in your wardrobe. You can pair it with jeans and a T-shirt or a feminine blouse and pencil skirt. You can't go wrong when incorporating it with the pieces in your wardrobe.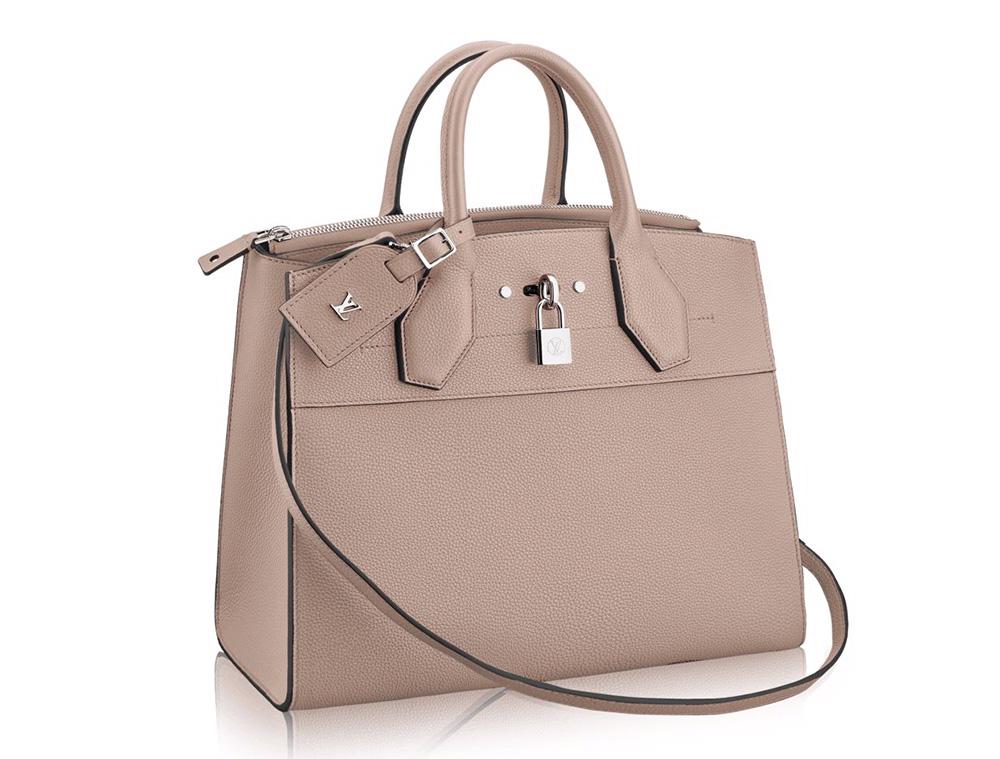 How do you wear classic handbag? It's quite simple. Another great thing about this style handbag is that it fits everyone's personality and personal style. You can wear it with a frilly tulle skirt or red plaid pants. If you own a monochrome bag, you should stick to matching pieces. Here are six ways you can style the classic handbag.
Create a Monochrome Look
The best way to wear a classic handbag is with the monochrome look. This look never goes out of style. A classic handbag looks best when paired with a crisp and clean look. Some examples of the monochrome look include wearing a light grey wool coat with a matching cashmere sweater and trouser pants. This look works if your handbag is the right shade of grey.
Another idea is to wear head-to-toe black. You can never go wrong with black. If you own a black handbag, it's the sure-fire way to create an understated look. You can pair it with a black turtleneck sweater and black cigarette pants. Top off your look with a black tweed coat, oversized sunglasses, and black thigh-high boots.
Keep it Chic and Elegant
The second best way to wear a classic handbag is to keep it chic and elegant. Stick to the look of your handbag. Create looks that include feminine blouses, tweed pencil skirts, and pumps. Pick chic accessories such as a beautiful silk scarf.
Not sure how to wear a scarf? There are so many ways to pair this accessory with your handbag. For example, you can tie it around the straps of your purse. Or, you can tie it into a knot around your neck and wear it as a fashionable necklace.
Stay True to Its Heritage
Stick to the heritage and origin of your handbag. If it's designed by Louis Vuitton then pair it with other monogrammed pieces and accessories. Own a Chanel handbag? Wear it with Chanel sunglasses, earrings, or shoes, just to name a few.
Don't combine knockoffs with authentic designers. It'll make your look appear cheap. People will be able to see the difference between your authentic pieces and fake pieces. Otherwise, just pair your handbag with monochromatic or tonal looks.
Get Inspired by a Style Icon
Not sure how to style the classic handbag? Get inspired by a style icon. Browse various style blogs and fashion blogs. Pinterest is a great site for seeking fashion inspiration. There, you can check out street style looks, get fashion ideas, and shop for new pieces.
Not sure who your style icon is? Determine your personal style. Are you more chic and modern or boho and carefree? Then, find celebrities, models, or personal figures who embody your personal style. Create a mood board to inspire you to create your own looks.
Add a Bit of Edge
This tip is perfect for those who are little more punk than ladylike. Give your classic handbag an edgy look by pairing it with chunky Doc Martens, a bright blue plaid coat, and leather pants. A white T-shirt and black ripped jeans is another way to add some edge without looking as if you're wearing a costume.
Create the juxtaposition of ladylike with a boyish edge by wearing a studded motorcycle jacket. Complete your look with a baggy charcoal sweater, black mini skirt, and black suede thigh-high boots. The added studs will give your entire look a rebellious edge.
The Little Black Dress
You can't go wrong with the little black dress. It's the go-to piece for summer and winter, or day and night. During the cold months, you can pair it with a black leather jacket or an olive green anorak. In the summer, you can pair it with a bomber jacket or denim jacket for a sporty appeal. Top off your look with a pair of white tennis sneakers.
Sticking to basic pieces will elevate your look while making you look timeless and sophisticated. This list should inspire you to find your own looks. As you can see, there are so many ways you can wear a classic handbag. It just depends on your personal style and the type of handbag you own.
Don't forget to seek inspiration if you're feeling lost. Otherwise, take a look at your closet and personal style. Think about the looks you'd like to wear and find ways to incorporate them with your handbag. Lastly, don't be afraid to mix it up and have fun with your look.