Written by

Sophie Armstrong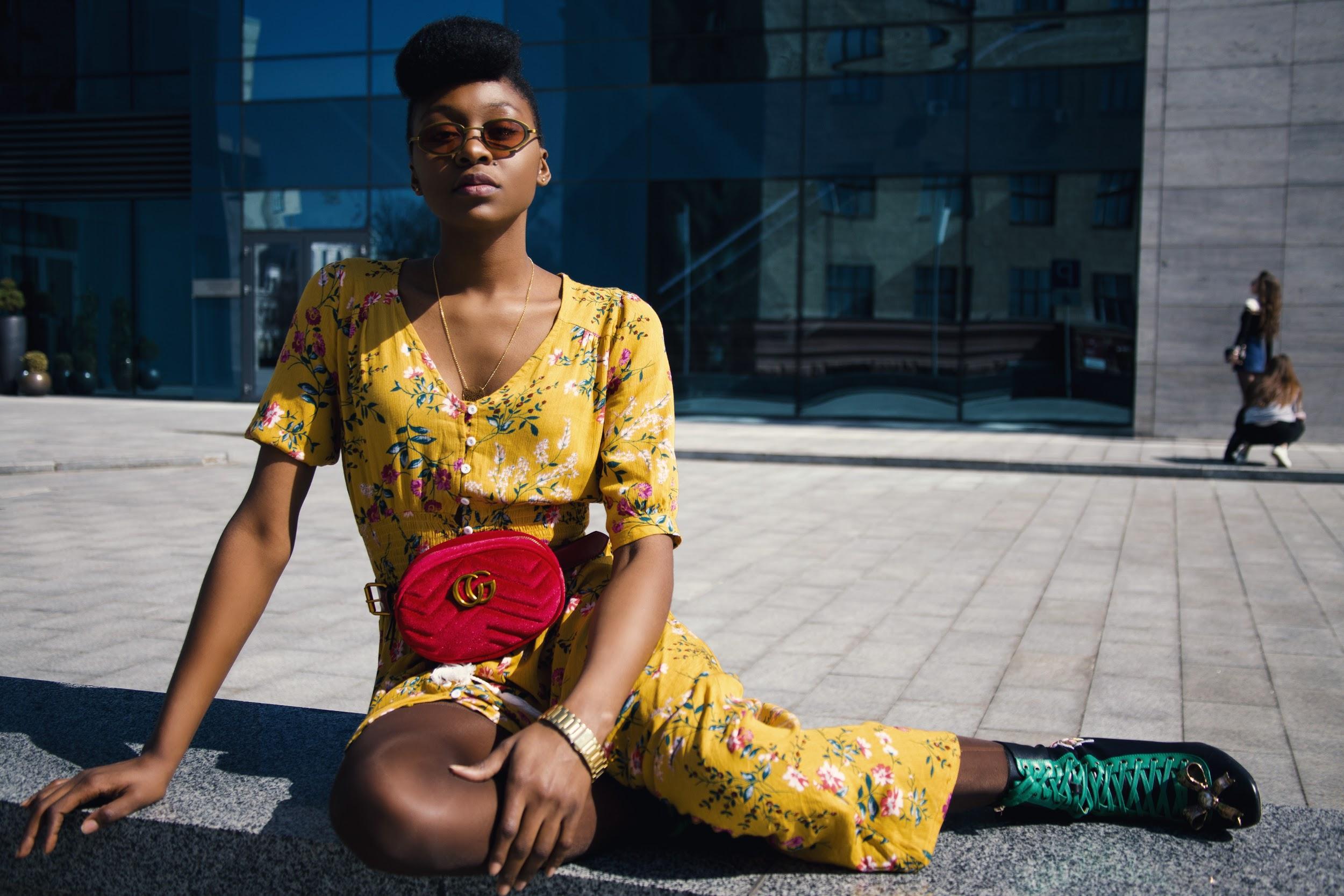 Opting for designer sunglasses may not seem like a practical investment for some, given that there are cheaper alternatives that also look cool and stylish. However, the difference lies in the comfort and innovation incorporated into every designer sunglass. Designer brands invest in crafting eyewear that not only upgrade your look, and complement your facial features, but also provide a high level of eye protection from the sun's rays.
With many wearable shapes, and sunglass styles that feature timeless elements with refreshing details, you are sure to find a pair that you can rock now that warmer days are just around the corner.
Below are some womens sunglasses that will shield your eyes for summer and help you look effortlessly chic no matter the season:


Under Armour's Road Getaway Sunglasses
This designer shades from Under Armour will keep you in vogue, all while you enjoy your favorite activities. Whether you are engaging in intense exercise, or throwing balls while on the beach, this sunglass can provide a clear field of vision even under the scorching heat.
Under Armour is known for their protective eyewear that is built for performance, and these aviators are no exception. The Road Getaway series provides 100% protection from UVA, UVB, and UVC rays, and features rubber temple tips and adjustable nose pads that ensure a secure fit. And since this is a classic aviator shape, it will work on different face shapes, and shield your peripheral vision because of the teardrop shape that covers your entire eye and prevents UV light from entering from different angles.
If you are a fan of sunnies that you can wear comfortably for hours on end, then this frame is a perfect choice. It allows you to customize the fit of the frame by adjusting the nose pads or the flexible arms of the sunglasses, reducing the trouble of needing to readjust the frame constantly.


Ray-Ban Clubmaster RB3016
The Clubmaster is an iconic sunglass style that has stood the test of time. It has graced the faces of several well-known personalities, and has become an easy choice for women wanting to add the right amount of flare to their looks. Another great thing about Clubmaster sunnies is that you can customize them to better suit your style. You have the option to get a prescription or non-prescription lens, and you can select from several unique frames and colors. As with most designer sunglasses, the Clubmaster is well worth your investment because of its sturdy frames and glass lenses that are designed to last for years.
The Clubmaster looks good on a variety of face types, and is known for its retro aesthetic that never seems to go out of style. The Ray-Ban Clubmaster RB3016 is a stylish pair that looks amazing on both women and men, has great build quality, and provides a secure and comfortable fit. The G-15 lens ensures that eyestrain is greatly reduced, and that you are able to see colors as they truly are.


Covry Marble Cream Tortoise sunglasses
If you have just started wearing shades, and are not yet sure of the frame style that will best suit your face shape, then this pair of sunnies is a great piece to get. Whether you have a wide or narrow face shape, this frame can accentuate your best features. It is lightweight, features gold titanium temples, has gold and marble detailing, and has a neutral coloring that makes it easier to use the pair with your personal choice of outfits. The Covry Marble Cream Tortoise sunglasses also gives 100% UV protection.


FENDI Polka-dot D-frame acetate sunglasses
If you are feeling a little perky, and want your accessories to reflect just that, then the FENDI Polka-dot D-frame should be one of your top choices. The angles of this frame are perfect for enhancing the soft features of women with round face shapes. This D-shaped sunnies is crafted in Italy, and accurately captures the glam vintage style of the 50's. Slip on this frame when you are going out with a neutral ensemble, and let the red and black polka-dot design, and the angular shape do the talking.


Dior So Real sunglasses
Sometimes, all it takes is a single accessory to add an element of interest to your ensemble. This is true of sunglasses, and one fitting example is the Dior So Real frame. It is a tastefully designed sunglass style that has become an eyewear of choice for many famous celebrities like Kylie Jenner and Rihanna. With its unique shape, it gives off a luxurious appeal that will highlight the natural elegance of every woman. And while we can't deny the fact that this frame does not come cheap, the precious materials used to craft it can make you feel like a million bucks in an instant. This sunglasses by Dior also shields your eyes from harmful UV rays with its mirrored lenses that reflect light away from the eyes, and reduce eye strain.