Written by

Barney Whistance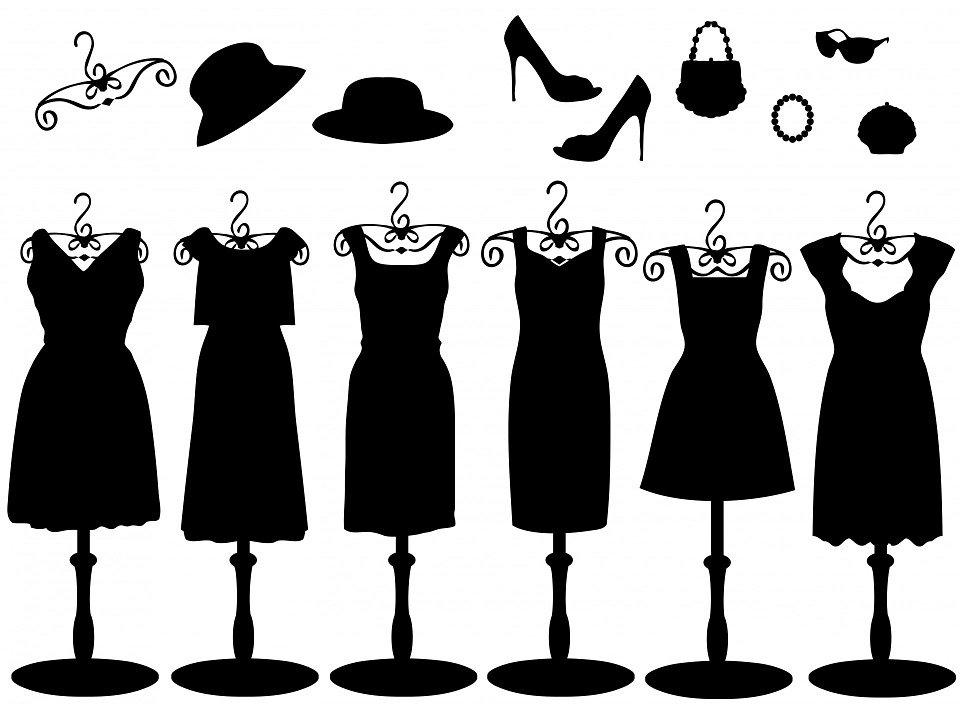 Its time to change up your style, look classy, look elegant, look different by adding up some spice in your dressing sense. Yes, it is dammed true that your dresses give a very loud first impression about your personality. So just try to add up some elegance in picking up the right choice for yourself, but always remember not to compromise in your comfort zone.
The choice about your dresses should always be according to your personality because it reflects that which kind of person you are? Shy or experimental or bold whichever your personality trait is it will be firstly shown by your that dress what you are wearing. That is why it is being recommended by renown fashion designers that just wear in which is accord to the comfort zone of yours, and it will boom up your style. Because it is quite obvious that you will style with comfort adds seven stars in your look immediately.
So, when it comes to select what to wear, we often face many hurdles in selecting the right one for us. Let's check out some styling tips that can give us a guideline that which sort of dresses we should add in our closet to add elegance in your look and to look different with style and elegance and to pop up like a highlighter in the crowd.
Pencil dress and skirts
If you really want to impress someone or want to be the center of attraction in the whole party. Then you should choose a pencil, dress or skirts. They look awesome and elegant at the same time, some statement necklace or jewelry and smokey eyes with nude lips will give you a bomb look. They are the best choice when you want to look elegant in a super formal manner.
A-Line dress
When you want to add style with elegance being in a state of causal, it is the perfect choice for you. It fits perfectly with your body texture, especially from the hips side, which allows it to give a proper A shape to your body. With this style of dress, you can add up and or down very easy with some matching accessories.
This style of dresses is not a perfect Go for the perfect body shape only, but it also allows the pear shape body texture to look smarter and elegant.
Halter dress
Want to be a hottie in summers? Get a halter dress. Yes, when summers come, what to wear? It is the first question that everyone has in their minds. Because it is quite obvious that everyone wants to wear such a dress which perfectly goes with the hottie summers.
The strapless or sleeveless upper half with a tight tie-neck around will add some spice and ice at the same time in your dressing, with this elegance will be shown at the highest. So, you can style yourself with a halter dress and can be a Guru of style mantra.
Empire waist dress
Old is gold, sometimes the sayings are right. Yes, it is one of the oldest styles of dresses that are very famous and beautiful too and are being used till to the date. It suits mostly in the petite girls who are having smaller on the top part of the body. Because this dress will pinch the top of your abdomen and will flare at the bottom. This dress creates a very cute, innocent, yet trendy and elegant look. So, if you want to add these changes in your dressing, it is a must-have for you.
High low skirts/ asymmetrical dress
When you want to dress up for a formal party. Wear asymmetrical or high low skirts. They are designed in different manners and patterns. But in every pattern and in every manner, it is mandatory for the designers who design this sort of dresses to maintain the formal look in the dress while designing it.
There are different variations available in the range of halter dresses. Sometimes they have a long back. Sometimes they have one full sleeve and the other side as sleeveless. The deep round backless with the tight-fitting from top to tip flatters every body type very easily.
Peplum dress
Do you love to do experiments? do you have a playful style? Do you have a bold and experimental personality who loves to try and adopt some different and unique style? If yes is the answer to all these questions you should try a peplum dress.
It is designed and detailed mostly at the middle portion, have a tight neck, fit and flare shoulders gives the perfect peplum look. It can be worn on many different occasions and as well as in a daily routine too. Its short length and a casual and decent style make it a must-have that can be wear from day t night in any office, and its trendy look will make you free to go on any occasion too. So just put high heels, wear a trendy and cool handbag, and you are ready to go anywhere.
Conclusion
As, we have tried to describe different types of dresses that can help you to dress and look smart, different and elegant. Well, it is just a guideline for you which can just provide aid. Just be confident, your inner confidence should be at the boom, no matters what anyone thinks about you, if you are confident, it will add glory in your beauty, will make you the most beautiful and elegant personality.