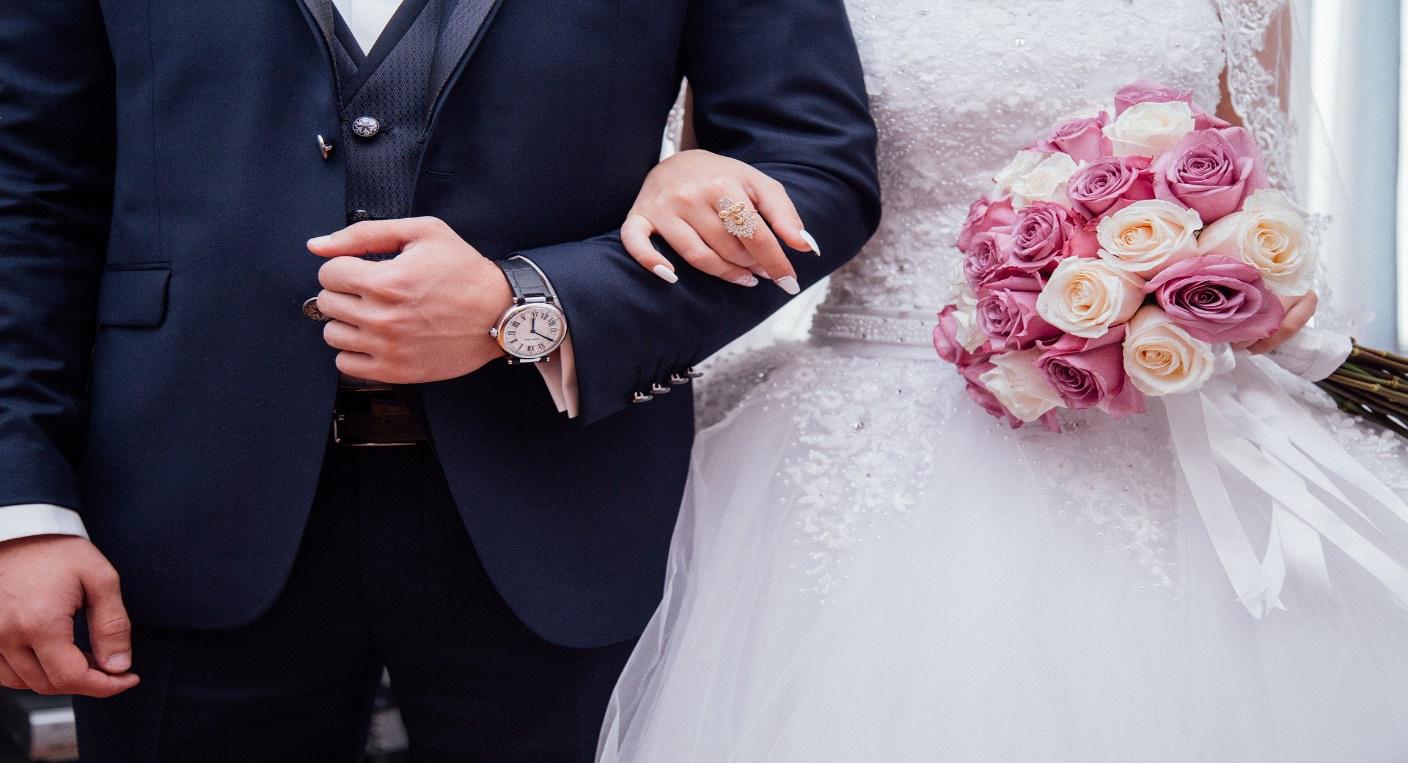 During the wedding event, it's common for people to discuss the bride and her beautiful bridal dress. But it's not fair to the groom because it's his special day too! And no one is talking about how handsome he looks in his custom made wedding suit. Similarly, when you read the topic of a perfect wedding, a bride's dress must have come to your mind. However, here we are discussing the wedding suits of the grooms. You might think it is a simple task for a groom to get ready for the wedding day but there are some basics and important choices to make that you must be aware of.
Following are some basics that you should know about wearing the wedding suit:
Getting it Tailored
Understandably, you are getting married and there must be a plethora of items in your things-to-do list but you need to prioritize your wedding suit first. Your wedding is going to be one of the most magical and ethereal experiences of your life. You will want to look flattering and handsome for the day. First of all, go to a skilled tailor who you trust and he should be able to work with you patiently. When you have found the right tailor, describe exactly what you are looking for and make sure you are understood. Then you have to take some time out of your schedule and visit your tailor for the measurements so that your wedding suit is stitched to perfection. Go for the scheduled fittings and keep the process going. You should ideally get your suit three to four days before the wedding day to ensure there are no problems with it at the last moment.
Pay Attention to the Color
You might be thinking that any color which you will select for the wedding suit will be fine. As suits usually have some basic colors and all of them get the job done but you are not there to just get the job done, you have to ace it. So, it is essential that you also pay attention to the color of your suit or tuxedo. There are a lot of wedding suits option to choose from. You can go with either navy blue, black, grey, khaki or with any other darker tones. The point is that you should pick a color that resonates with you and in which you feel comfortable. A lot of times, there is some sort of color coordination between the bride and the groom regarding their attire. Hence, consult with your fiancé about the colors of your dresses beforehand and have mutual consent. Moreover, you can also go with patterned suits if you like them. For example, patterns like checks, either tightly spaced or widely spaced, depending on your taste. Other patterns that are minimal can also be selected.
Necktie
It is highly likely that you are going to wear a necktie. Now, this is a tricky part as people tend to experiment with their neckties a lot and they choose them to be vibrant and to stand out. Well, we are all for bold and loud neckties but you need to be very comfortable in them to pull off the look. Usually, the suits that are worn at weddings are elegant and nothing over the top in terms of colors. Hence the necktie should coordinate with the suit and look elegant aswell. They should be of neutral colors and have earthy hues. If people go for patterned ones, they go with very minimal ones as they will draw too much attention otherwise. Whichever one you choose, just make sure it goes with the theme of the wedding and the overall look of your suit. There must be harmony to your whole attire. Also, the wedding day is probably not the best time for experimenting. So, it will be best to choose the one you have already tried and felt comfortable in.
A Watch
There might be a debate about whether a watch is part of a suit or not but honestly, a suit looks incomplete without a style statement watch to pair with. There are chances that you might own one already and you can wear it with your suit to bring out the classy and elegant look to your appearance. This way, you will not have to buy a new one. However, if you do not have one already, you should spend some time looking for it because you want something that will add on to your look and complement your suit. Also, you will have to make sure it is not too heavy on the pocket either. Multiple brands offer you different varieties and price ranges. You can browse the market and buy the one that goes best with your suit and pocket.
The Perfect Pair of Shoes
Mostly on wedding days, guys prefer Oxfords with their suits and in reality, they are the most flattering choice of shoes when choosing for an event like this. They are so proportionately elegant, sharp and classy that they can take your overall look up to another level. If you want to look more fashionable, you can match the color of your belt with that of your shoes. This will give symmetry to your look. It does not have to be necessarily the exact shade but a similar color would do.
Additional Tips
While suiting up, make sure you do not forget to wear a boutonnière in your coat pocket. This flower can be chosen to complement the color of the bride's dress as well. Overall, it will create a more wedding-themed look for you.
Also do not forget to wear cologne or perfume which is pleasant. Also, keep in mind that you do not want to go overboard with the amount. Just put on enough to smell pleasant.
Lastly, you should also remember to wear socks. If it is a summer wedding, go for short ones and if winter, wear long ones. You can choose according to your preference as well but make sure to wear a pair.
Conclusion
To conclude, the entire wedding suite fiesta, you should know that it is your wedding and all the choices you make must be the ones that you are comfortable with. There is no pressure on you on any choices because ultimately it is your day. You can refer to the aforementioned points as a guide and help. We hope your big day is amazing and pleasant for you and the ones who attend. Good luck with all the preparations, especially your wedding suit. Just make sure to give these preparations ample time, as squeezing in all the wedding preparations is not a good idea. Plan out everything and give enough time to the tailor to get your suit stitched.