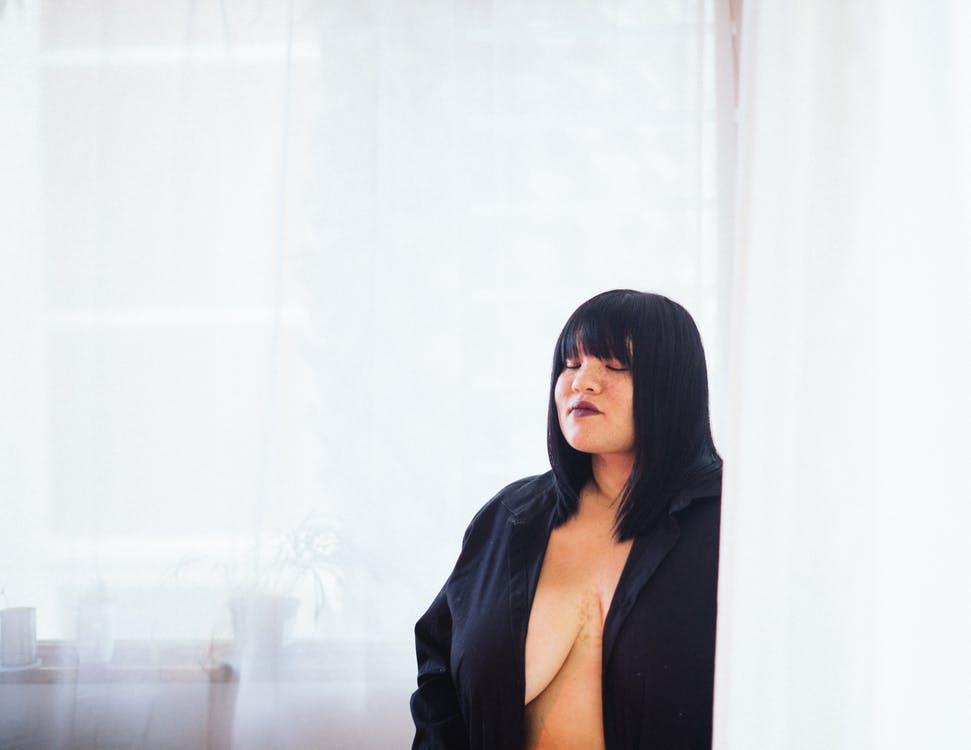 Who said only skinny girls can rock lingerie? Beauty is not confined to hour-glass figures only. It was unfortunate that the fashion industry had limited their designed outfits for skinny women only. But sooner they realized that plus-size bodies possess a lot of attraction and they can slay every outfit without a shadow of a doubt.
Luckily, we are witnessing plus size lingerie outlets and stores as independent businesses. Every woman desires to look and feel beautiful from inside out. Lingeries, in particular, have a distinct significance for its essence of sensuality and hence no one would ever want to compromise for their special nights.
Every year we see so many new styles, designs, and colors of plus size lingeries. It does not matter what size you belong to, everybody has the right to look sassy and classy whenever they want. You just need to find your perfect type.
Plus size lingerie has become the star of many famous lingerie stores in almost all the countries because of its increasing demand. There are a few things that every woman should know while buying plus size lingerie. The points mentioned below are especially for women who are going out for lingerie shopping for the first time. The most important thing to remember is that you must never hesitate when buying for your body size. You have all the right to look seductive and slay any attire out there.
FIND YOUR PERFECT SIZE: When going to buy lingerie for yourself, make sure you know your right size. Your body size changes every other month and it can be because of any reason. For example, hormonal changes or post-pregnancy effects can bring a lot of change in your body shape, so make sure to check your size before buying any expensive lingerie. Do not rely on the measurements you took a long time ago. Because that way your lingerie will not fit you perfectly. Either it will be loose or too tight to even breathe in it. This is the most important factor when going to lingerie shopping.
EXPLORE YOUR OPTIONS: Indeed, many stores do not have plus size lingerie which they should have. But again, many stores have a wide range of lingerie for plus size women. Do not just stick to one option. Visit all the stores and markets of your town and look for other options too. In this way, you will not end up wearing the same old style lingerie. It will be quite a surprise for your partner and hence you will have a beautiful time with him.
EXPERIMENT WITH YOUR LINGERIE: Try different colors, do not just stick to black, red or pink. Go for more designs and styles. Experimenting will help you know what suits you and should be your next buy. So try wearing other bright colors, pastels, neutrals, and earthy tones too to see if they compliment your body. Experimenting leads to successful results. And experimenting should always be done because that is when you start knowing yourself.
UTILIZE TRIAL ROOMS: Make sure to try whatever you like so that you do not have an issue. Check with their refundable policies as well. Because if a size is not of your fit then you must exchange it or ask for a refund. If they do not have such policies then try the size then and there. If they do not have a trial room then avoid purchasing from there.
SELF LOVE: Lingerie shopping is supposed to be fun just like going shopping to buy clothes or accessories. Do not hesitate when buying lingerie for your size. There is a reason why upsize lingerie was introduced in the market. So you can feel gorgeous and sexy for your special date night. You should love yourself, your imperfections, the way you are and all your beautiful curves. When you love yourself, it will be easy for you to slay any outfit with confidence.
MATERIAL / FABRIC: Always pick the right material whenever you go shopping for lingerie. Some types of material can highlight your curves very much and you do not want that. The right material will help you look a little leaner and comfortable. Go for lingerie which has heavier laces than short laces and have a good cut which will make you look more beautiful. If silk makes you look leaner, go for that. If satin makes you feel comfortable then purchase satin.
STYLE: Go for the sensual styles, which are in fashion and will look good on you like camisoles or lace nighties. Do not get conscious about your size because every size is beautiful. All you have to make sure of is that you are comfortable in it. If you are then you are good to go.
CONCLUSION:
Lingeries hold the essence of sensuality and appeal to the attention you ever desired. Here is everything you need to know about plus-size lingerie. Always remember that the best type of lingerie is the one in which you feel comfortable, confident and beautiful. After some experience in lingerie shopping, you will know what is best for you and what is not. You will develop your style and you will know exactly what to buy and what to leave behind. With the information given above, you are all set to hit the store to buy your perfect lingerie.