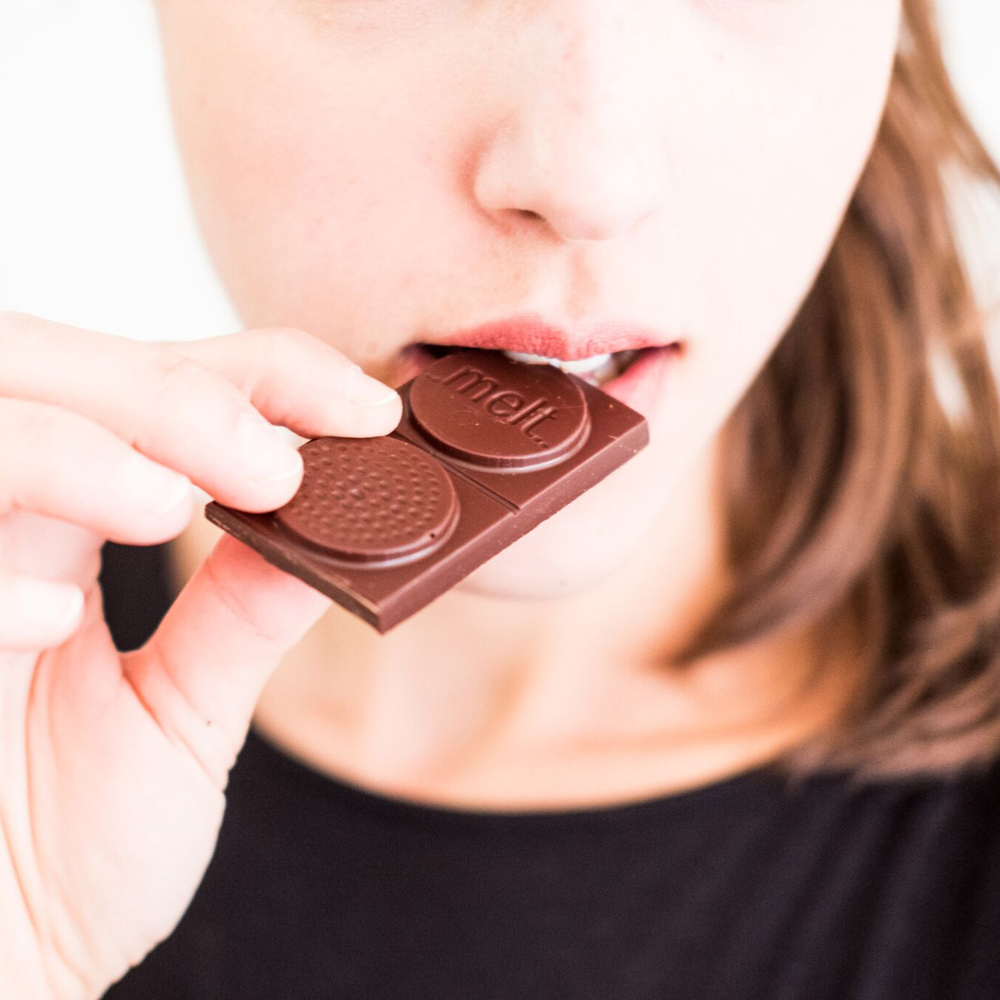 Everyone loves chocolates (if you don't; well, you're missing out on one of the best things in life!) and there's no reason why someone wouldn't - after all, they are the universal appeal and can be used for any occasion.
This means, gourmet chocolate gifts can work wonders in terms of wedding favours as it suits all budgets and tastes!
If you've been thinking about whether or not you should go with chocolates as a wedding favour, then you've come to the right place. Here we've mentioned six reasons why they make for the best wedding favours for your D-Day.
Let's take a look!


1. It Makes People Happy
The first reason why you should choose gourmet chocolates as your wedding favour is quite obvious - it triggers the release of endorphins (called as the happy hormones) in your brain and leaves you feeling elated!
This means that having chocolates as gifts at your wedding is sure to make your guests welcomed and happy throughout the celebration.


2. Chocolate Is Loved Universally
No matter whom you ask, the answer to the question "do you love chocolates?" is always going to be a big "YES!"; this is true, even if it means eating them in small quantities.
While some people might turn down jelly sweets, mints, sugared almonds and other types of candies, they won't ever say no to some chocolates especially when it's served after a meal that too in the form of one of their favourite desserts.


3. It Can Be Used In Different Ways
When it comes to choosing chocolates for wedding favours, you can always select from various options like wrapped truffles, unique wedding chocolate bars with customised wrappers or even lollipops for that matter.
It doesn't stop here though!
You also have the option to choose between white, dark and milk chocolates and turn them into novelty shaped gifts like lucky horseshoes or wedding cakes. In addition to this, you can also use them to make chocolate wedding cupcakes or brownies.


4. Chocolate Can Be Paired With Any Theme
No matter whether you're planning a formal celebration at some posh hotel or an informal, twenties-themed wedding reception, chocolates can be easily paired with the entire setup - thanks to it being such a versatile option that can be made to look like a quirky or sophisticated treat!
What's more, every type of chocolate flavour works great with every wedding style, meaning you don't have to fret about it not blending with your theme.


5. It Is Quite Affordable
While there's this ongoing misconception that chocolates are extremely expensive, you need to know that a few pretty pralines or tasty truffles in a gift box won't burn a hole in your pockets!
In fact, these mouthwatering sweet treats make for an affordable and elegant addition to the dining tables.


6. Chocolate Is Available In Unique Flavours
Last but certainly not least - along with choosing from the usual white, dark and milk chocolates, you also have the option to select from various flavours to make your wedding favours unique and delicious.
From organe, mint, nougat and coffee to caramel, strawberry, raspberry and champagne, you can go for whatever flavour you like the most.


Additional Tips to Keep In Mind
Sure, chocolates are something that everyone loves!
However, when you're planning to use them as wedding favours, make sure you're taking your guests' allergies and food intolerance into consideration. You also need to check whether anyone on the list is allergic to nuts or intolerant to dairy.
Add to that, make sure you're mentioning the ingredients used in the chocolate wedding favours so that people who're allergic to any of it can steer clear!
It doesn't matter whether you're planning for an outdoor wedding or going to get married in mid-summer, chocolates can always work as the best wedding favour.
Although, ensure that you're keeping them refrigerated and handing them to your guests only while they're leaving.

To Sum Up
Well, there you have it - our top six reasons why gourmet chocolates for wedding favours are an all time favourite!
That said, if you're getting married anytime soon or know someone who's tying the knot, do recommend them to use chocolates as their wedding favours over other traditional gifts.