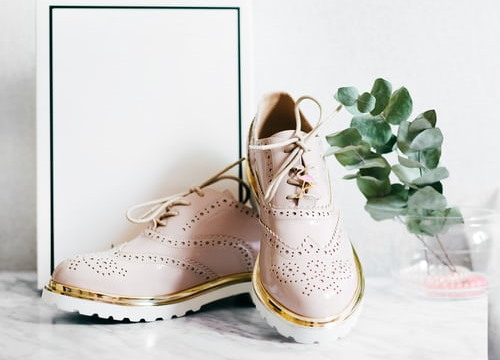 Much like clothes, shoes come in such a wide variety that it can be difficult to decide which ones to get. That said, investing in the right pairs of shoes will be important to ensure that you can wear them for a long time. For women, heels will always be a classic choice. Whether you find them aesthetic and stylish or wear them to work and other formal settings, you can never go wrong with a good quality pair of heels. However, with several heel styles and heights to choose from, it can be easy to select the wrong pair.
Nowadays, shopping for shoes for women online is extremely convenient, but there is the added challenge of not being able to fit the shoes before buying. The last thing you want is to buy some heels, only to find that they are extremely uncomfortable. While heels can be elegant and attractive, they can also cause blisters and heels if they are not the right size or fit. To ensure you get the perfect pair, check out these top tips to help you while you shop!
Decide the Right Height
One of the most difficult decisions in buying heels is choosing the height. Ultimately, your goal is to be comfortable while wearing the shoes, so the suitable height will depend on how you feel. For some people, four-inch heels may not be the most comfortable, but for others, it may be just right. There are no hard rules to determining the right heel height, so the best way to do this is to try on different heights and see where you are most comfortable. In many cases, the kitten heels, which are between 4 to 5 cm, are often the top choice for everyday wear.
Choose Leather or Suede
High-quality leather or suede heels may be on the more expensive side, but you can think of them as worthwhile investments. The main reason is because these two materials can adjust more easily to your feet shape, ensuring more comfort. Additionally, genuine leather and suede shoes are much more durable and will last you longer. Should you decide to get a pair, you must remember that leather stretches over time, so you may have to make adjustments with what size you choose.
Read the Dimensions
If you are shopping for shoes for women online, you will have to be extra cautious before purchasing anything. Thus, make sure to check the length and width to ensure that it fits your feet. Generally, it will be best to get a pair that gives some room for your feet to move. However, make sure you do not get one that is too big or loose as it can cause you to lose your balance while walking.
Ensure Adequate Coverage
Buying heels that offer adequate coverage and support is important to ensure you do not put too much strain on your feet. Walking with elevation can already lead to instability, so you want to make sure your shoes can keep your feet well-supported. Typically, the best heels will include those that have material in the toe area, arch, and ankle. Choosing between opened or closed heels will depend on what fits best. Opened heels can be more airy and prevent squeezing your feet if they are narrow, though closed heels tend to be more formal-looking.
Author Bio: Ester Adams is an experienced independent content writer with a demonstrated history of working in the writing and editing industry. She is a multi-niche content chef who loves cooking new things.