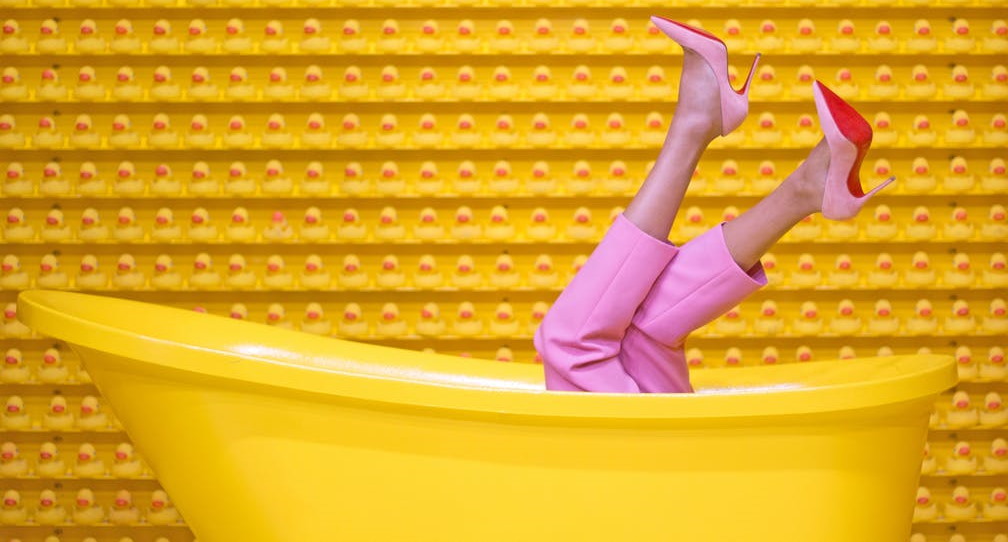 Most people think that clothing is there to create first impressions and cover up our insecurities, but that's not remotely all. Great personal style will allow you to tackle every day with confidence and feel absolutely gorgeous in every piece of clothing you own. The right wardrobe can make a difference in the mental health department, believe it or not! So how can you find a style that fits your personality, preferences and lifestyle? Here are a few tips to help:
Find your style icons
Do some research on Google, Instagram or Pinterest and search for your favorite style icons. No matter what you gravitate towards (minimalist Jennifer Aniston's elegance, Billie Eilish' street style or Cate Blanchett's edgy femininity), find different sources of inspiration to create a comprehensive inspiration board.
Once you have a few people you admire, find elements their looks have in common—this way you will find elements you're drawn to and those that make you feel comfortable and bold. When you feel comfortable, you will feel and look like a million bucks!
Clean out your closet
Before you go shopping, look at the pieces you already have in your closet. Everything you haven't worn in a year needs to be donated or tossed out, so you can start to rebuild your wardrobe with items that reflect who you are and where you are in your private and professional life. Trust your gut when it comes to tossing out clothes and be relentless!
Consider your lifestyle and location
Do you spend time at the office/school every day? Are you having two meetings a week? One formal dinner?  Do you regularly hit the gym? And end up grabbing drinks in the evening? Create a list of all the different situations you find yourself in a week so you know what style you need to focus on when shopping. Most items have to check multiple boxes, otherwise, they are not worth buying. The same goes for your location. If you live somewhere warm like Australia, make sure to splurge on items you can wear all the time. It's easy to find quality women's heels in Australia so you don't have to stuff your closet with subpar footwear. A good pair of heels or sandals will serve you almost all year round in the Aussie tropical climate.
Shop smart
Before hitting stores, revisit your inspiration board and circle some items that are present on it yet absent from your closet. Focus on a few key elements that you need to recreate the looks you're striving for. And make sure to stick to your list so you don't get tempted to pick an impulse buy you're definitely going to regret later. Shop only to fill holes in your wardrobe caused by your purge and you'll build a nice selection of items.
Pull the look together with accessories
No matter the vibe you're going for, accessories can pull any look together and make it look well-planned. Even something very simple like a white tee and blue jeans combo can look elevated with a bold necklace or some hair jewelry. If an outfit feels too feminine for you, stacked rings or cool ear cuffs will give your look an edge. On the other hand, pearls will add a touch of class and femininity to any outfit. With the right accessories, any outfit can be adapted to your style so you feel more comfortable.
Find a signature item
You want your style to be unique, so you need an item or feature that will set you apart from others. Make that something you wear frequently: certain color or print, unique necklace, favorite jacket. When people see this on anyone else, they will instantly associate it with you. When choosing your signature item, ask yourself a few questions: Is there anything in my wardrobe that's special to me? Is there something I own that looks good with any outfit? What is my favorite bag, shoes, sweater or jacket? Is there something I wear that's out of the ordinary like colorful tights, funky hats or cute gloves?
The key to any look is confidence, so you want to invest in pieces that make you feel bold, beautiful and sexy. Don't let anyone else but you decide on your perfect style. Before anything else, make sure you wear pieces that you like—that's the easiest path towards finding your unique style.