Written by

NewsServices.com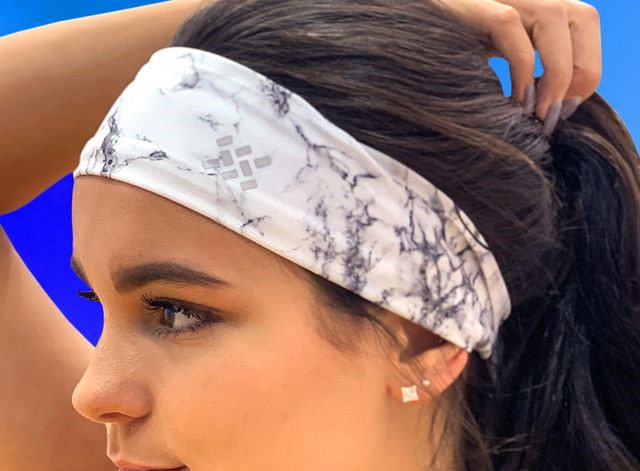 The headband is a timeless accessory that looks very suitable whether you wear your hair up or down. No matter if you want a stylish and elegant look, or just want to pep up your current style, these
headbands
can add a stylish touch for any occasion.
There's almost no wrong way of wearing a headband
That's because they are multifunctional. You can wear any headband with almost any type of haircut. You may use this accessory with very short hair to give yourself a girly look and decorate your hair, e.g. for a wedding or a date; the headband will also work well with shoulder-length hair, as a variety of hairstyles and a useful accessory that allows you to quickly brush your hair out of your face. With long hair, you can use it to create interesting and sophisticated hairstyles or simply diversify and add volume to your current hairstyle. You can wear a headband with messy ponytails or braids, or even while wearing a bow or any other hair accessory.
Many advantages of wearing headbands
The best thing about headbands is that they're easy to wear. They're just as easy to remove as to apply. They won't change their position throughout the day, and won't pull at your hair. You can wear a headband to control your hair in almost any style imaginable. You can wear them with straight or curly hair, half-up, half-down, messy, and even with bangs.
These cute little accessories will add charm to your look without destroying the original style of your hair. They provide you with a variety of different styles that you can wear all day. This is the perfect way to look great with almost no effort.
The headband will work well in everyday situations and on special occasions. In just a few seconds, you can use it to entirely change your look. What's important, you don't have to worry about damaging your hair when you put on the headband.
Few tips for women with long hair
Women with long hair may want to know how to manage their hairstyle while wearing a headband. Here are a few useful ideas:
1. You can simply twist your hair into a loose ponytail, or tie it into a bun and then add a headband as a decorative element or use it to keep hair strands away from your eyes while looking stylish.  
2. Another option, especially if you have very long hair, is to create a braid wreath with a headband - all you need to do is make two braids and then braid them around the headband. For this purpose, you can use a plain, smooth headband or one decorated with gems, shells, etc., which will stylishly emerge from between the hair and decorate it. This type of hairstyle has a unique European vibe and is suitable not only for everyday use, but also for special occasions.
3. If, on the other hand, you wear bangs, flip them over your head no matter how you comb and style the rest of your hair. This is an easy way to remove bangs from your face while still looking stylish.
4. However, a headband can also be useful for creating bangs if you don't have them and would like to check this look! To do this, you need to pin your hair into a high ponytail - then move one strand on your head so that the tips of the hair rest on your forehead, while the rest of your hair can be tied into a bun. Attach the loose strand to the head with hairpins, and cover them with a wide headband. Now all you need to do is style your bangs.
5. You can also wear a headband with your hair down. This way of wearing a headband will add some texture and volume to the hair and definitely will decorate it, making you look extra.