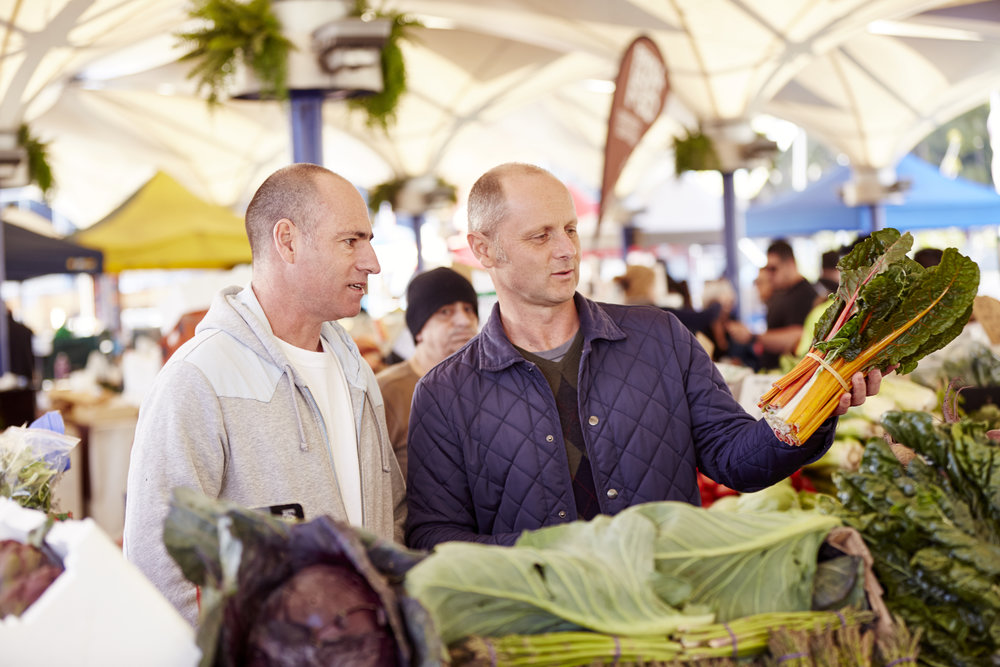 We are just one third through a cold winter, so it's not surprising most of are craving comfort food: recent international research shows people believe comfort foods actually lift their spirits.
"For me comfort food means classic dishes that have positive memories attached, especially from childhood," says chef Guy Firth, of Phil & Guy's Wholesome Food. "Our mothers used to make cottage pie on the farm and serve it for lunch or dinner after a day out in winter.
"We included it on our menu as a winter special because it is a humble dish that is so rewarding."
But too often Australians' comfort foods are heavy plates of rich pasta or regular takeaways, (followed by pudding) which we pay the price for, come spring, when we try to try to squeeze into our swimming cozzies. The whole idea of comfort foods worries some experts who argue they are 'treats' - because they can be high in sugar, salt and fat: think pizza, hot chips and ice cream.
But Firth, who wowed exhausted film stars and crews for two decades with simple, additive-free cooking, says it's a myth that comforting food is always unhealthy: "You don't need to eat unhealthy food to feel comforted. A nourishing home-cooked dinner is always more satisfying." 
Firth's home-cooking philosophy is now available to Sydneysiders, through Phil & Guy's Wholesome Food. "We cook tasty, healthy comfort food that would take a long time to cook and clean up after if you made them yourself, like Italian-style braised lamb shoulder, Traditional English shepherd's pie, Classic Black Angus Beef lasagne or meatballs and a fragrant Green Thai chicken curry.
"We aim to cook with fresh natural produce without excessive sugar, salt and fat and without artificial flavourings or preservatives. We choose our menu for exactly this reason: so parents and children can enjoy nutritious home-cooked food that won't give you sugary highs and the less than ideal effects of too many additives."
GUY FIRTH'S GOLDEN RULES OF COMFORT FOOD
1-      Find out your family's favourite home-cooked meals. Make an effort to serve up family favourites at least once a week.
2-      Serve generously (but never excessively). When serving, set aside portions for lunches so there isn't food "left over" that people feel obliged to finish up before they do the dishes.
3-      Eat at the table, in good company and talk over dinner – you are more likely to eat slowly and really taste your food. Take at least 20 minutes to finish a meal.
About Phil & Guy's Wholesome Food
Phil Lethbridge and Guy Firth owe their love of fresh food to growing up as farmers' sons on New Zealand's North Island. Since 2000, they have prepared hearty, hand-made meals for all-star casts and crews in the Australian film industry with Zee Catering. By launching Phil & Guy's Wholesome Food they are providing the same quality for Sydneysiders at home. Customers can order direct from philandguys.com.au