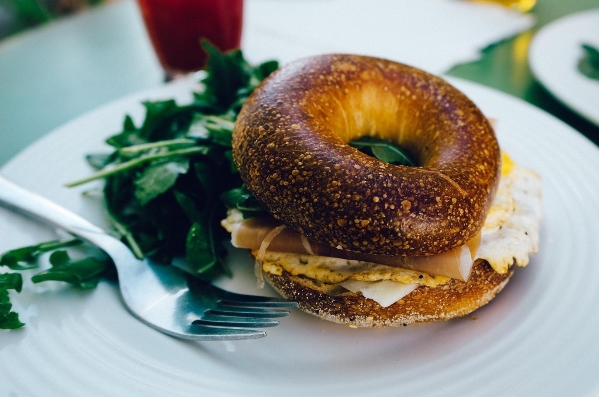 If a trip to Europe isn't in the budget this year, don't lose heart. Melbourne is a foodie's paradise, and with a bit of inside knowledge, you can set off on your own authentic European gastronomic tour. We have gathered a list of some of the best spots to find authentic fare that will transport your taste buds across the ocean. From bagels to gelato, let the journey begin!
See You 'Round, Like a Bagel
While the humble bagel has become standard fare these days and is more commonly associated with New York, it's origins are in the old Jewish villages of Eastern Europe. If you're looking for the best bagels in Melbourne the heart of the city's Jewish community in Caulfield and East St. Kilda offers plenty of authentic options for the discerning palate. What would Sunday morning be without that perfectly firm, chewy exterior and soft, fluffy insides that the best bagels deliver.
Greetings, Comrade!
Since the end of the cold war, a huge influx of immigrants from the former Soviet Union have brought with them the rich flavours and textures of true Russian cuisine. From melt-in-your mouth piroshky to the vibrant burst of a perfectly balanced borsht, you can soak in the hearty experience at one of Melbourne's many wonderful Russian eateries. Russians are famous for their love of good food and LOTS of it. Most establishments offer a traditional banquet option so you can really get the full experience.
Ooh La La!
Few people are aware that the history of French society in Melbourne goes back as far as the City itself. Fierce rivals Britain and France competed vigorously for territory Down Under until the French conceded control. Many stuck around, particularly in Melbourne, which may account for the cosmopolitan, European feel of the city. The legacy of French settlement can still be felt through the City's burgeoning café and fine dining culture.
Forza Italia
It's no secret that Melbourne is one of the most vibrant corners of the Italian diaspora. This fiercely proud community remains staunchly faithful to its roots. Nowhere is this more apparent than in the incredible list of iconic establishments that make up the town's Italian cuisine scene. From bustling, homey spaghetti joints and gelaterias lining the legendary Lygon Street district, to some of the most sophisticated, upmarket Italian dining anywhere in the world, Melbourne has it covered.
My Big Fat Greek Restaurant
Aside from Athens, there are more Greeks in Melbourne than any other City in Greece! Unsurprisingly, this has translated into some of the most delectable, authentic Greek cuisine on the planet. A thriving generation of talented and celebrity chef's such as George Calombaris, of Masterchef fame, are spearheading a new breed of modern Greek and Greek-fusion cooking that is taking the country by storm.
Namaste, Melbourne
The number of Indian born migrants settling in Melbourne has tripled in the past two decades, with that cohort now comprising 3% of the region's total population. The extraordinarily diverse range of styles and aromas from all over the subcontinent are all evident in what has become arguably one of the world's great centres for Indian dining. The more intrepid diner will also discover spectacular Nepalese, Bangladeshi, Bhutanese and Tibetan establishments, each of which offers its own unique accent to the regional style of cooking.
Melbourne really does play host to some of the finest authentic European culinary delights. Make sure you skip the tourist traps in favour of these genuine treats for your taste buds. So, where to first?