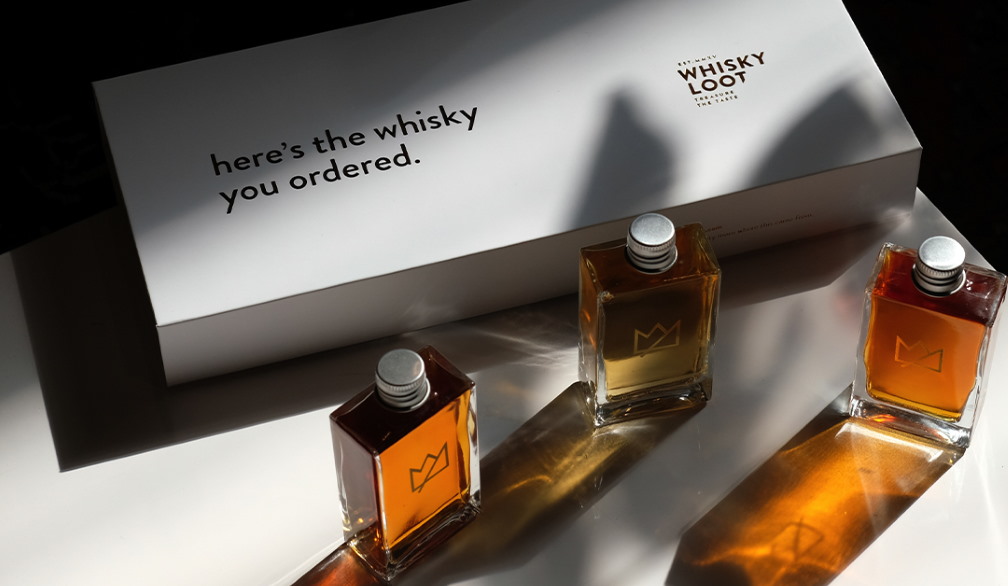 Scottish comedian Frankie Boyle tells a joke about an Englishman walking into a Glasgow pub and ordering a pint of lager & lime; "We don't do cocktails" retorts the veteran landlord-come-bare knuckle boxing official depending on the time of day or the result of that day's football match.
As a Glaswegian, it pains me to say it but I probably would be more likely to order the lager and lime than I would most other tepid, off-brown elixirs that flow from the bar taps and into the glasses of the local patronage. You would assume that the aforementioned (possibly fictional) landlord would be more interested in dealing with Scotland's national drink – whisky.
It's not something that I'm overly familiar with so in my quest to find some national pride I take a look in the local bottle shop, only to be greeted with a plethora of options. 'Where in the world would sir like this whiskey to be from?" I browse the map of the world in front of me…it would be easier to show where in the world does not produce it. I elect for a local drop (or at least at one point in my life it was local) and choose the Scotland section.  'And what style would sir like?', 'Which distillery would sir like it to be from?', 'What age would sir prefer?' and perhaps most importantly – 'How much money would sir like to risk on a full bottle without really knowing if he likes it?'.
Frankly, for someone that needs a helping hand in this department, buying a whiskey became a puzzling experience. That's when the folks at Whisky Loot step up to make your life much easier.
The whisky subscription service delivers three generously sized, top shelf bottles of different whiskies from varied distilleries every month for a set price of $59. Not a bad way to get a taste of the good stuff that could set you back as much as $30-$35 for a single nip at your local bar or hotel.
I love the slick packaging that the product arrives in. No danger of any cracked bottles in this padded box, which as well as containing the three bottles of aged Irish whiskey (they send samples from the world over) had expert tasting notes on each one. Clearly the team behind Whisky Loot are a passionate bunch that really know their blends.
A quick search of all three whiskies in my loot box showed it would be easy to spend upwards of $100 per bottle.
The team at Whisky Loot are really giving consumers a taste of luxury brands, but ones off the beaten track. Ones that are more subtle than the big-name competitors in the world of whisky and bourbon like Johnnie Walker and Jack Daniels. Using Whisky Loot gives lovers of the drink a chance to have their mind blown. A chance to find a real diamond in the rough and a chance to change their whiskey habits forever.
The Whisky Loot  subscription: Top-shelf whisky worth $380 for only $59 per month. There's no commitment. You can cancel, pause or skip a box at any time.
Discover more at
whiskyloot.com