Written by

News Feature Team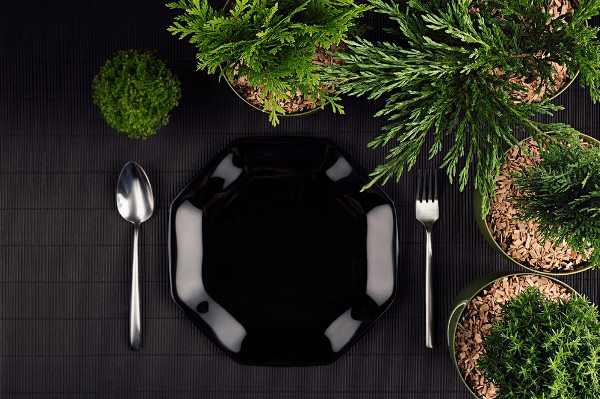 We all want to improve the experience of our customers.
Whether you're an experienced restaurateur, or a new entrant into the culinary world, you're always looking for a way to get more out of your eatery. But how do you make the transition from quaint quarters to a luxurious, delicious culinary delight? That's what we're here to find out, as we discuss the best ways to go from shabby to chic when looking to overturn your restaurant!
Tools of the Trade
While the discounted deep fryer and grill you have been utilising for the last decade may be able to get you through the lunchtime rush, it also limits the amount of variety and specificity you can have with your meals. If you're looking to provide the best service, it's going to be significantly more difficult without the best equipment.
However, from there it's more about what you're looking to achieve.


A commercial Salamander, oven and utensils might suit a bar or venue, but if you're looking for more niche offerings, your arsenal should look quite different. Just ensure that you're putting in the necessary amount of research into what you buy. Sometimes the flashiest of equipment can be functionally useless, so it's good to take as much information from reviews and word of mouth as you can before deciding to make a hefty investment.
Stick With Your Style
You want your restaurant to stand out, but not in a way that actively distracts from your food (assuming that your food is something you want people to be focussing on). Nothing can cause the mind to wander easier than discrepancies in a space. What do I mean by this? I mean if you have a minimalist, sleek, futuristic design that inexplicably contains an abundance of plastic palm trees, that is going to be the thing people talk about when they leave your establishment.
With that said, there is a fine line between designer and drab when it comes to restaurant decor, and it doesn't mean avoiding centrepieces/stylistic decisions all together. It's simply a matter of placing things in a tasteful way, avoiding colours and distinguishable items that feel completely out of place with the ambiance you are looking to create. Customers don't simply go out to dine for the food, it's an event, and it's your job to ensure it's a pleasant one.
Make the Most of Your Space
We can't all afford to have the perfect space to develop our dream eatery, but that doesn't mean we can't make do with what we have. Just take a look at the trend toward artisanal dining that has taken hold over the last few years; excellent food and service offered through small, minimalist spaces. Not only do these restaurants draw quite the cult following, but the money they save on spacious seating is put right back into perfecting their craft.
Now, you might not be looking to develop a back-alley diamond, but the sentiment of being able to create something large in a small space still stands. The main things to remember are:
Don't overcrowd your spaces: It may get more people through the doors on opening day, but the discomfort of eating in such close quarters will ensure your success is short lived.



Consider your space when adding features: You don't want to blow your budget on pillars and ironic sculptures, only to find that they are actively interfering with the eating experience.



Aim to Please: If customers begin to take ire with some of your choices, be open to their suggestions. Not only will this create a more comfortable space, it will also give your environment a sense of collaboration which is very appealing to customers.
Hopefully, you have found this a helpful (if not brief) guide to reinventing your restaurant. It isn't easy, but you've already taken the first step toward success. Good luck!