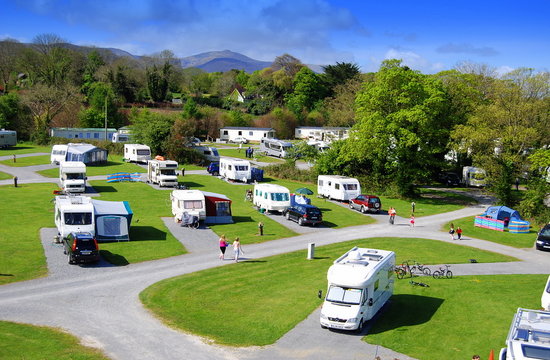 Taking caravan trips is a popular Aussie pastime, but if you have spent more than a few days in a caravan, you understand all about space or the lack of it!
Finding enough space to pack everything you need in a caravan for a long trip can be a daunting task, particularly if you are new to caravans. So if you are struggling to pack everything in your caravan, here are 10 of the best storage tips and tricks, from collapsible caravan storage boxes to hooks, shoe racks, magnetic strips and all kinds of caravan storage boxes, we have your back!
Shoe racks: Hanging shoe racks can be hung from doors and walls. Use them to store toiletries, cleaning products, makeup, fruit, vegetables, spices, kid's small cuddly toys, pens, pencils, underwear, socks, Lego blocks, gloves, beanies, scarves, and the list goes on. They are the perfect caravan storage boxes for your next trip.

Plenty of hooks: Whether you want to use screw hooks or removable hooks, these are ideal for hanging kitchen pots and pans, car keys, dog leashes, shower sponges, tea towels, bathroom towels, mugs, coats, kitchen utensils, and anything else you can find!

Collapsible boxes: Use collapsible boxes to store dirty laundry, winter clothes, beach towels, extra bedding, tins of food, shoes, books, magazines, and toys. After use they can be collapsed and quickly stored away, freeing up even more space in your caravan.

Magnetic strips: As an alternative to caravan storage boxes, magnetic strips are fabulous for keeping metal items in one place. Examples include scissors, knives, screwdrivers, keys, jars with metal lids, bottle openers and even fire lighters.

Nested items: Another great way to save space in a caravan is to use nested items, for example bowls and measuring spoons, but anything that will fit inside something else is fair game!

Hanging boxes: The ceiling is an underutilised resource in caravans, and whilst you don't want boxes hanging from the ceiling throughout your caravan, a little bit of imagination can go a long way. Use hanging wardrobes or boxes to store kid's toys, towels or bedding from the ceiling to maximise space in your caravan.

Under built-ins: Beds and built-in seating are often underutilised as caravan storage boxes. These are quite big storage areas providing plenty of room to store large or bulky items (kitchen appliances for example!) or items that aren't needed every day.

External storage: Custom and lockable toolboxes made from steel are the perfect way to keep valuable items safe and sound on the exterior of your caravan. They are perfect for recovery gear, generators or gas bottles and are the ideal solution for extra storage in your caravan.

Extend your space: If you want to extend your living spaces, there is nothing better than a large awning. You can use it as an outdoor kitchen or living room or just somewhere to take an afternoon nap in a hammock.

Pack one suitcase: This is more of a trick than a tip, but if you know that you always pack too many clothes for your holidays, cut them down by only taking the clothes that fit into a small suitcase.
Talking to people who are experienced caravaners will give you even more ideas for space saving ideas, such as caravan storage boxes and other options for your next trip.