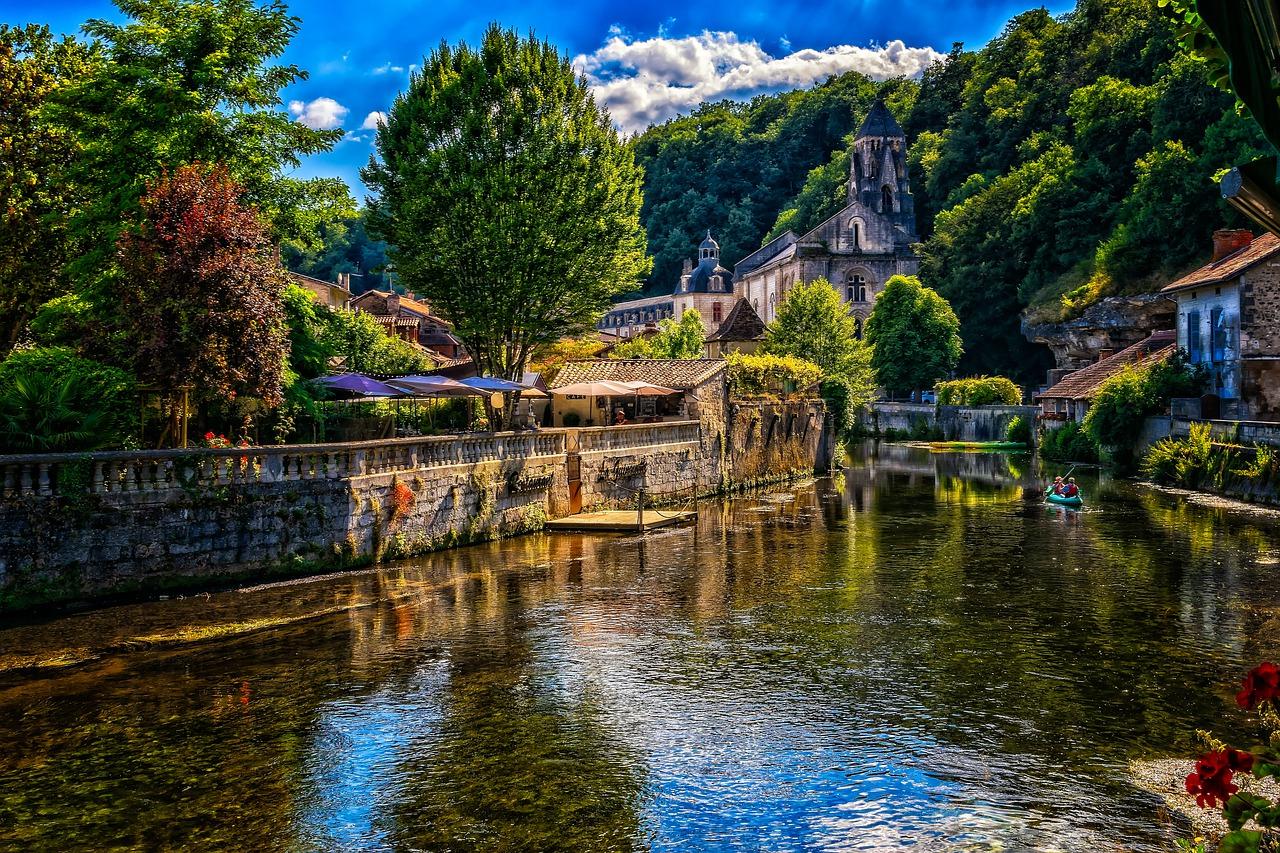 France is probably one of the few locations in the world that we synonymise with love so what better place for your destination wedding. Spending time in the Parisian countryside can be the most idyllic setting for you to tie the knot and here are 4 of our favourite locations to do so.


Chatou la Tour Voucros
This private rural property is located in southeastern France near Montpellier and Marseille and has ample room for both the immediate wedding party and then some with up to 49 beds available in the castle. You can entertain groups as large as 600 and there are multiple options for each
Depending on the size of your wedding party, either the summer lounge which overlooks vineyards or the large reception hall is the perfect places to seat your guests for dinner, drinks, and dancing after the ceremony. This property is recommended by local Mathilde Lavoie of REVIEWBOX, who has had both friends and family celebrate their weddings at this stunning venue.


Domaine du Beyssac
The Domaine du Beyssac is located just outside of Toulouse and has the option to get married right on site. The accommodation has room for up to 30 guests across 12 large bedrooms that are each designed authentically to reflect the rich history of the property. The property has an interesting design and an even more interesting history dating back to Roman times – there are even still some original tiling there dating back to the original owner.


Chatou Lagorce
If you want to feel like a real princess on your wedding day then the Chatou Lagorce will be the perfect setting. This 15th-century castle is situated in Gironde and boasts 21 bedrooms for your guests, all with their own en-suite. You can spend days leading up to the wedding relaxing by your own private lake on the grounds and to top it off you'll also be right on the doorstep of the Bordeaux wine region. The medieval French chapel, however, is the icing on the cake of this luxe property.



Le Manoir du Bout du Pont
This dreamy, rural house is located in the Southwest region of France in the Dordogne near the beautiful, rustic town of Eymet. The great thing about this destination wedding is that the 8 bedroom manor and attached gite can host up to 150 people per wedding which can be set outside in it's beautifully landscaped gardens next to the insta-worthy pigeonnier. The barn is an ideal location for the guests to have their sit down meal and for everyone to have a good old dance after the nuptials have finished. There's even access to your own private bar where you can pull your own pints for you and your guests.
What do you think of these dreamy French wedding destinations? Would you love to get married there? Let us know in the comments below.
https://pixabay.com/photos/river-idyll-city-france-brantome-3569006/