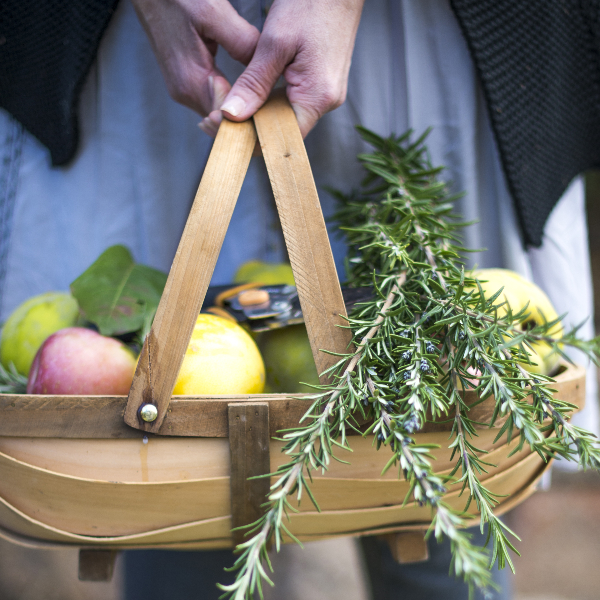 Food lovers will gather under open skies at Village Bonfires across North East Victoria as part of HIGH COUNTRY HARVEST (13 – 22 May 2016) this autumn. At least five Village Bonfire locations will bring together the region's vibrant food communities to celebrate harvest over fireside appetisers such as chestnut soup, mulled wine, free-range pulled pork rolls, fire-roasted lamb and new-season toffee apples.
Hungry travellers will also be able to choose from a program of 40 curated events over the festival's 10 days, on sale from 1 March. The region's village streets, mountains and valleys will come alive with colour, as local producers harvest the spoils of autumn, while chefs forage for mushrooms and other wild ingredients in nearby forests.
Village Bonfire locations include the Moyhu Hotel in the heart of the King Valley, the shores of Rocky Valley Lake at Falls Creek, by the mountains at dusk at Mansfield's Delatite Winery, at the majestic Winton Wetlands, and nestled in the alpine foothills of the Kiewa Valley at Mount Beauty.
This year's events range from an ultra-local "100 step" progressive feast in buzzy Bright, to a winemaker-led tour of the starry night sky over the Warby Ranges, to a campfire-side high tea among the snow gums beyond Falls Creek. Join a leisurely bike or horseback ride weaving to High Country feasts including the annual Rutherglen Tweed Ride, or warm the fingers as you learn crumpet making, fly fishing, lamb butchery or creative campfire cooking.
During the festival many of the region's best restaurants and cafes will also showcase produce-driven Harvest Menus (think Milawa free-range chicken with Wooragee mushrooms at Rutherglen's Tastes Restaurant, or Sexy soups at Mansfield Regional Produce Store) and sip-worthy Autumn Warmers (think Hot Buttered Pumpkin Rum at Beechworth's Ox and Hound or Salted Caramel Single Origin Hot Chocolate at Bright Chocolate).
With crisp mornings and the scent of wood smoke dancing in the evening air, get swept away by the High Country's stunning alpine scenery, historic streetscapes and abundant valleys.
HIGH COUNTRY HARVEST 13 – 22 May 2016 | Full program of events on sale 1 March: www.highcountryharvest.com.au

In spectacular settings right across the High Country, including: Beechworth, Benalla, Bright, Glenrowan, Falls Creek, Mansfield, Milawa & the King Valley, Mount Beauty, Rutherglen, Tallangatta and Wangaratta.
GETTING HERE

Victoria's High Country is located approximately 3 hours north east of Melbourne, bordered by the Australian Alps, Murray River and rolling river valleys to the south.

Travelling by car
The High Country region is easily accessible from both Melbourne and Sydney on the Hume Freeway or the scenic Great Alpine Road, an iconic drive on the Sydney Melbourne Touring Route.
By Air
Albury Airport is the gateway to Victoria's High Country by air. Only 40 minutes north of Beechworth, Rutherglen, Mt Beauty and many key towns in the region, it is serviced by Virgin Blue, Qantaslink and Rex with over 200 flights in and out per week. Car hire is available from service desks at Albury Airport.
By Train
V/Line offers daily services from Southern Cross Station in Melbourne to Albury Wodonga, with services stopping at Benalla, Wangaratta, Springhurst and Chiltern. The XPT train from Sydney runs daily with stops in Albury and Wangaratta. Coach connections are also available to Beechworth, Bright, Mt Beauty, Myrtleford and Rutherglen.

Train tickets can be purchased at vline.com.au or XPT via railaustralia.com.au