Written by

Julie Tylman and Ali Linz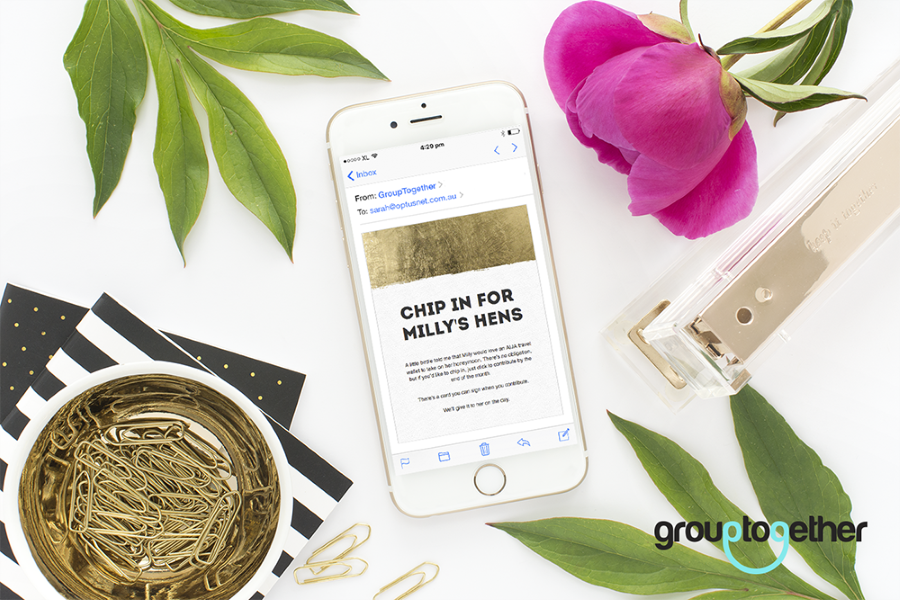 Julie Tylman and Ali Linz are organisation experts and co-founders of GroupTogether. They share their tips for organising the perfect Hen's Night!
OMG! Your friend is getting married and you've been asked to organise the Hen's night.  To truly make it a night to remember, you'll need the juggling skills of a circus performer to figure out what the bride and girls want to do, find the right venue & entertainment, order food & drinks and, most importantly, keep to a budget.  
Then, once you've managed that, you'll need to invite the girls, manage RSVP's, collect money from everyone all while keeping yourself happy and sane. This is our guide on how to organise the perfect Hen's night so that when it comes around you are in the perfect mood to enjoy it.
WHERE TO START…
First things first. You need to get an idea of what the Bride would like to do, when she wants to have it and how many girls she wants to invite. Before you go beyond basic ideas, the next most important thing to know is how much the girls will be able to spend. This determines everything else. If the Bride can't give you a guideline, it's best if one or both of you call around to the girls and figure their budget restrictions. This determines everything else.  
Once you know how much you can spend, you can start dreaming up the perfect night. Does she want to have a theme? Do you want all the girls to wear the same T-shirts? One night out or a weekend away? Champagne or beer? The list is endless and so much fun to plan.  
With all the ideas swirling around, it's time to go online and checkout availability and costs for your ideal venues, sort out the catering and drink options (don't forget to find out about any food allergies!), and any special clothing, gifts or other items you need to buy. Make sure to try at least 3 or 4 different venues and catering options so you get a general idea of what is available in your price range. Make sure you find out how much you will need to pay and when.  
A quick coffee with the Bride to finalise details and it's time to book.
HOW TO ORGANISE…
Chances are you will need to give a deposit for any venue or catering options or will need to make an outright purchase of apparel or alcohol.    
You'll also want to make sure that you get the Bride a lovely gift to remember your special time together. That's a lot to keep track of, make sure you write everything down in a spreadsheet or if spreadsheets aren't your thing, keep a list of all the costs, don't forget to include any additional costs like shipping, gratuity and the like. Then, divide by the number of girls in the group and come up with an amount all the girls need to chip in.  
Now comes the tricky part, collecting each Hen's contribution before you hand over your credit card details to pay for everything!
There are so many different options to accomplish this. You can send all the girls your banking details and check your account daily to see who's paid and who hasn't, and then follow up. If you work together or see each other regularly, you can collect the money next time you see each other.  
Or, if you want a sure fire way to easily get the deposit when you need it, visit 
www.GroupTogether.com
 to set up a collection. Whether you need the money 
in 2 days
 or 2 weeks, GroupTogether makes it easy. Setup a collection in a few minutes and let the service do the rest.
Stylish invitations are sent, contributions by the girls are made safely online, responses tracked in your own dashboard, reminders are emailed to those girls that don't respond and, at the end, the money is transferred into your bank account. Simple, easy and gracious. You get the money when you need it and are never left short.
TIME TO ENJOY…
With the money sorted, it's time to book your venue, catering, clothing and gift for the bride. Make it a point to put in calendar reminders to confirm reservations, give final number of people attending and check on the delivery of your purchases. This will ensure that the lead up to the Hen's night will be smooth and care-free.  
Hen's night sorted..we hope you all have a wonderful time.  
EMBRACE TECHNOLOGY!
Ever collected from friends before? The awkwardness of the endless reminder and inevitably getting left short. There's a better way. 
GroupTogether.com
 makes it easy. It's free and easy to set up. GroupTogether does the rest: invite, collect, remind, create a group card and transfer the money or transfer an e-gift voucher to you. Done!