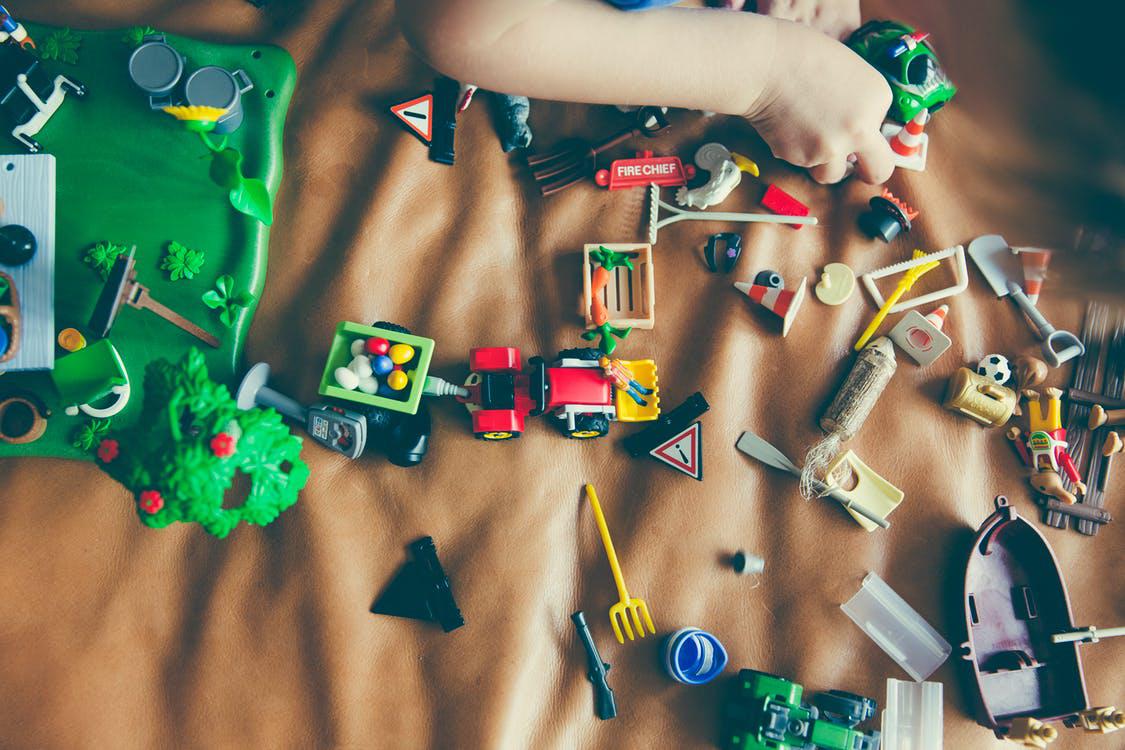 Technology has turned the world in a small global village. Your desired food is just a click away, and so is almost every other thing. E-shopping has rampantly gripped people in its web. People no longer need to step outside to buy the necessities. Books to grocery items, tools to beauty products, google and a plethora of online shopping link will appear in a matter of seconds. It has become as easy as like that.
In recent years Australia has seen much progress in it. Australians now prefer browsing from the comfort of their homes and getting things delivered at their doorstep. Various items have opened their online stores, and all leading stores have started their services online too. Online toy stores in Australia have developed a strong customer base also. It has saved customers from the hassle of taking children along to shopping stores, bearing children's tantrums in stores and long tiring queues. It is so enticing that one click and your child's favourite toy is at your doorstep. However, there are several things that customers need to keep into consideration before ordering toys online.


Safety
When you browse through a toy section, every other item looks fancy, and you start feeling that it would be the best toy my child could have. A lot of websites play through psychology to attract lure customers into buying their products. It is recommended that before you put that toy in a shopping cart, go through the toy's specifications. Read it at least twice to make sure that the toy is safe for your child., especially if the toy involves electricity or battery. Every child has his own sets of strength and weaknesses. While ordering a customer should keep the child's conditions in mind. For example, a toy car operated by a battery is generally an excellent toy for any child, but it may not be a good idea for an autistic child.


Counterfeit Items
Online shopping is fun and convenient, yet a lot of fraud cases are reported daily. Fraud through online services is comparatively easy, and culprits often get away with their wrongdoings. Government has taken measure to ensure that counterfeit items do not reach a store, but a hundred per cent guarantee is impossible to give. Parents should search through comments or ratings to countercheck if the items being sold are original. A considerable difference in prices is not only a trap to lure customers in but also a red flag. Do not hesitate in asking questions from the seller. Nobody would want to buy a counterfeit product, so make sure to ask all related questions. It is your right to get satisfied before you spend a dime.


Do not rely on Images
The truth is in online shopping images are the only source to view the product. It is easier to trap customers on the Internet as compared to in person. Many at times toy stores deceive their customers by uploading pictures having low quality, while they sell the products in low quality. There is no other source of getting a guarantee other than images, but you can ask for photos from different angles. This minimizes the chances of fraud. Moreover, many shopping websites have a section of reviews; reading reviews of other buyers should be a must before you make a purchase.


Age Appropriate
Checking if the toy is appropriate for your child's age does not only apply to online shopping. This needs to be kept in consideration even while shopping in person. Online shopping has the disadvantage that images could be deceiving. Keep in mind, why do you want to buy a particular toy for your child. The most common reason is to stimulate and entertain a child, to enhance a child's learning or to make your child happy. A child does not know what is appropriate for him, but as an adult, before finalizing your shopping list, one should consider a child's age. Toys which involves some physical activity, enhancing logical thinking or teaches a child some skill are better options. For example, for children aged three to five years of age, puzzles are a great learning toy. This enhances logical thinking and imagination.


Interest
A child enjoys the toys of his attention the most. You may purchase an expensive toy, but if it fails to fill excitement in the child, then it is useless. Sometimes people give certain toys in the hope of igniting interest in children. This tactic may work at times, but it happens very rarely. Nobody would want to spend money on something that would just sit in the corner and would not serve the purpose. If you interest of the child then places the order otherwise directly asking him is a better option.


Material
Most of the online stores have descriptions about their products. Equipment is usually specified in it. For young children, it is better to get soft toys in a material that is not easily torn. A low-quality stuff toy wears off in days whereas a high-quality toy would last for years.
Similarly, colours play a vital role too. A toy might look good in light colours but before you click that shop button thinks if it would be the right choice for the child. Light colours have higher chances of getting stains on them, and at times they are not washable. For this purpose it is better to browse the same product in different materials and colours, then choose and buy.


Shopping Details
Shopping details include everything like delivery charges, bank transfer rates, and actual product price. Customers dealing with online shopping have to deal with all this stuff. Different online stores have different return policies. Some products come with no exchange policy, and in online shopping, many dealers sell their products on no exchange police. The most common practice in Australia is cash on delivery, which is generally safe because in cash on delivery customer pays after checking out the product.


Conclusion
Online shopping saves a lot of time and is very convenient. Another advantage is that a customer has a lot of variety to browse from. Buying overseas products have become comfortable and somewhat reliable too. Purchasing toys from stores with children can cause panic attacks because children are often seen throwing tantrums.
Online shopping can save from all the trouble. You can easily browse through a plethora of options while sipping your orange juice and sitting in comforters. However, online shopping has its set of disadvantages too. Proper research and thorough understanding will minimize the chances of you getting fraud.