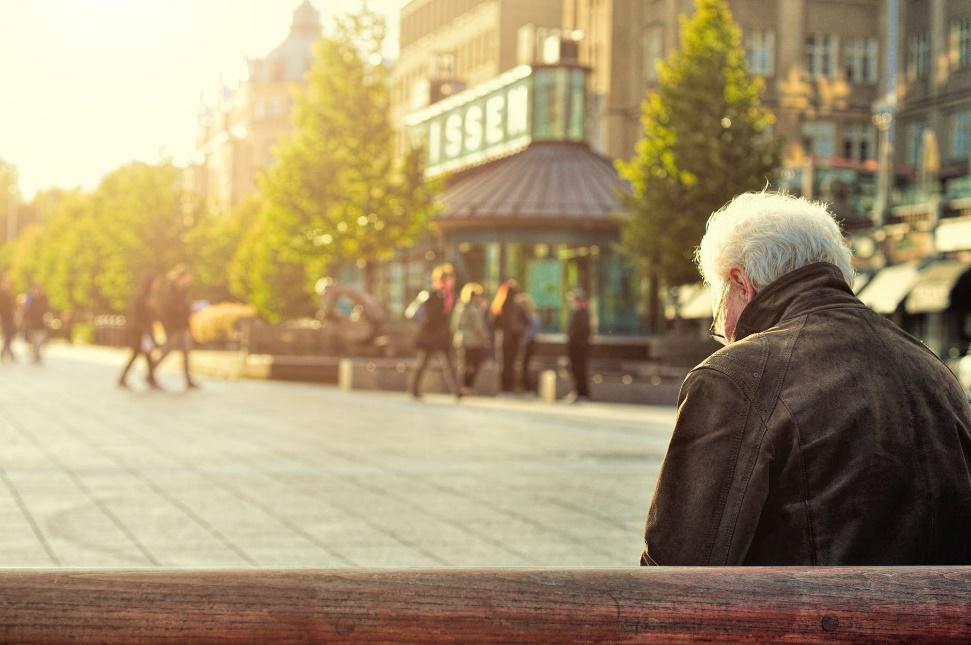 When your parents or relatives grow old, it can often get hard to take care of them by yourself. Older people have their own needs and preferences that are hard to fulfill. From their medical issues to mobility, one cannot take care of everything by themselves alongside maintaining a balanced lifestyle. Therefore, children try to go for retirement homes or facilities so that their older family members can get the assistance they need. Whether it is a housing situation that is acting as a hindrance, or other bills and problems, it is understandable that expert level of care is required with the elderly. Admitting them into a retirement community is not at all giving up on the people you love. In fact, it is a way of adjusting to your situation and coming up with appropriate solutions.
So, if you have decided to admit your family member into a resort or home, what is the first step you have to take? Before getting caught up in a sea of paperwork and moving, you will have to look through the options present and then find the right one for your elderly parent or relative. One of the primary questions you ask yourself during this process is whether the facilities provided are good enough. After all, you want your family to be in the best place possible. When it comes down to retirement homes, there are some facilities that have to be given in order for you to give the go-ahead.
Services and Facilities for Elderly People
It is no secret that retired individuals need extra care and services in their age. Their bodies no longer give them the support they need for an active life, and most of them are dealing with some sort of medical issues. Therefore, when you look at retirement villages in Sydney, you will notice that the facilities provided meet exactly these kinds of needs. From boarding to activities and sleeping, everything is taken care of so your family members can be at ease. Some common services that these resorts are known to provide are as follows:
Long term care and regulatory checking

Assisted living for those in dire need

Continuing care for older individuals

Care homes for the ill

Personal care and medical services for indefinite time periods
As you will see from the list, there are many ways to ensure that you are making the right choice. All you have to do is match your needs to the kind of resort that will suit you and meet those standards.
The New Wave of Retirement Homes and their Kinds
There comes the point where family and friends are simply not enough to give the right kind of support to their elderly loved ones. When this happens, there is no shame in looking for better options. This not only benefits them but you as well by adding new meaning to your relationship. Retirement villages are a great choice for any and all old people who need a place to stay. There are varieties of accommodations and services available. The facilities tend to be top class as most residents stay full time after they are done with their jobs. One of the best aspects of this is that different lifestyle needs and preferences are met accordingly without hassle or complaint.
Besides this, your other options are:
Independent facilities for non-medical care

Assisted living where nurses are provided for daily help

Nursing homes for extensive care

Continuing care in resorts where you find a hybrid of services
What Kind of Service Will You Get From Retirement Resorts?
When one is introduced to retirement villages and resorts, it is okay to be skeptical about their quality of service. But you should note that along with medical assistance and social group activities, there are many different ways these homes help the elderly. Spending your retirement in a good and proper home is important, which is why the following services are needed:
Meeting rooms for collective sessions with speakers and therapists if ever required

Libraries with proper collections to engage folks in readings and discussions each week

Pools to aid their commitment to exercise and to add fun into daily activities

Social activities such as trips and outing if possible

Joint meals to help in community building and to lessen loneliness after being away from family and friends

Crafts to help creative thinking and mindsets

Visitations from doctors and other health professionals for routine checkups in case of any emergency

Trained staff members round the clock with experience of dealing with elderly patients
Other Kinds of Facilities Provided
Whatever kind of place you choose, you will no doubt do the right research. But, what you must know is that the following kinds of facilities should also be considered when choosing a long term home for your parents:
Familiarity and comfort with oneself and other residents to ensure complete peace of mind

Home care services on demand in case of medical issues that do not require physical help

A network of family and friends for visitation in on a routine basis to keep up morale

Maintenance of the home which is necessary yet not overwhelming

High levels of care for those with serious and chronic ailments

Proper housing in villas, apartments or serviced locations to ensure that it feels like an actual home
Spending Your Retirement Alone: The Debate
While the popularity of retirement homes and villages rise, so makes the demand for their fulfillment. A lot of people question how they want to spend their old age, and the quality of most homes deters them for looking into these services and facilities. But, in 2014 alone, there were more than 2300 retirement villages in Australia, and it was found that 184,000 seniors lived in different kinds of retirement villages. There are many accommodation methods and techniques being developed to up this game and give better comfort to the elderly. Therefore, even with the issue of rising costs, it has been noted that more and more people opt to stay in these homes for their own reasons and wants.
In Summation
In the end, as you can see from the details given above, retirement homes need to be selected carefully. Although most of them are great with the kind of facility and service being given, there are other options to consider. All in all, the decision you make for your loved ones will be reflected in the kind of home you pick; therefore, choose wisely.