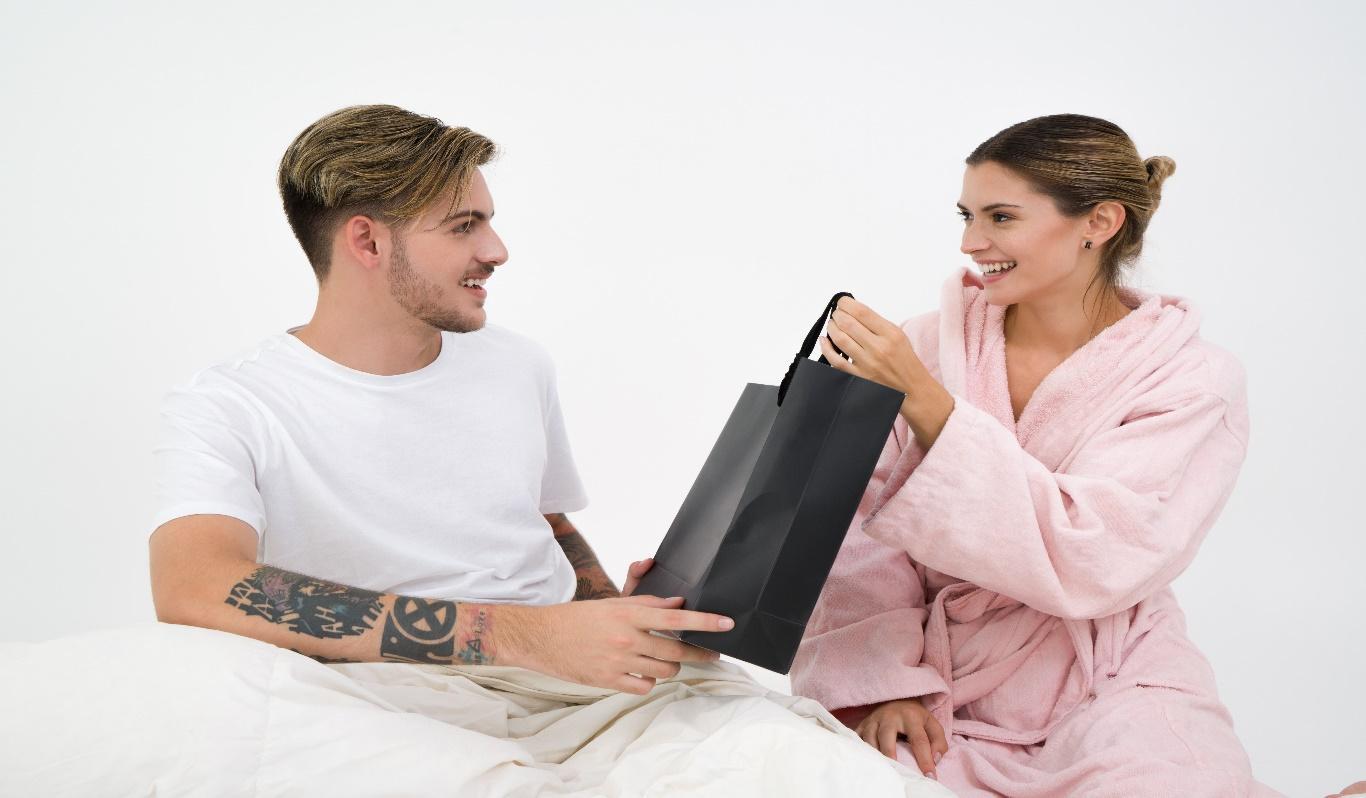 Relationships usually require efforts to showcase the emotions one holds for his partner. The best way to show it is by gifting him something that keeps reminding him about your presence in his life.
Whenever you consider gifting something to your better half, the suit shop in Sydney has everything in-store for you.
The following are some of the amazing options that you may opt for while buying gifts for your boyfriend.
CASUAL SHIRTS
Shirts that are used the most on a daily basis for casual gatherings of friends or colleagues' meetups are included in the casual shirts category. It's a vast category, having a variety of options and they are also considered as one of the best gifts since people use casual shirts quite frequently.
The most trending casual shirts that can be gifted are floral and check shirts with multiple options of color combinations. Usually the color contrast and choice depend upon your boyfriend's nature, ambiance and company.
T-shirts and casual fitness shirts paired with shorts can also be one of the options to go with if your boyfriend is more into gym and muscularity stuff.
FORMAL SHIRTS
Business or formal shirts are a part of a daily routine for office people. You can consider these to gift your boyfriend if he is someone who hustles for clothing while going to the office every day.
Nowadays, we have multiple choices and variety in formal shirts as well like striped, labeled, check design, textured or plain shirts. They are also classified as slim fit, tailored fit and classic fit, according to the physical characteristics of an individual.
FORMAL SUITING
Formal suiting is the best dress code a man can ever carry as it gives the most graceful and gentlemen look to an individual. Most of the time, business meetings and wedding events require such a dress code to be carried. If your boyfriend is a formal sort of person and also if any family event or wedding is nearby then formal suiting should be the best option to be given as a gift.
Formal suiting is available in both ready to wear and tailored as well. However, the tailored one should be preferred as it gives the specified and customized size to be stitched accordingly. Girls, you can easily take your boyfriends to one of the best suit shops nearby and get it done for him. Formal suits are now breaking the fashion stereotypes of always being black in color, so go for either blue or grey for your beau according to his color choice as it is trending these days.
CUFFLINKS & TIES
Cufflinks and ties are the men's accessories that complete his formal look as they could be paired up with either formal shirts or with complete formal suiting. A set of good cufflinks can also be gifted to your boyfriend depending upon the size and shapes he likes to wear. Along with a set of cufflinks, ties can also be gifted to complement the formal look; mostly silk woven ties provide the formal look.
LAPEL PINS & TIE BARS:
Usually, lapel pins and tie bars are not considered to be worn together but they could be given as a part of the gift for an add-on to the formal wear.
WALLETS
Wallets are the most common thing to hit when you are thinking of some options to gift your boyfriend. A nice branded wallet with his engraved name on the outside and yours on the inside of the wallet provide the romantic touch to the gift.
A wallet is always deemed as a gift that shows your love and affection towards your partner.
COFFEE DATE
During the hustles of life these days, the best gift to offer your boyfriend is quality time and for this purpose, you can take him out for a coffee date. Now, why a coffee date specifically? because caffeine shots with your other half enable you and provide you with enough energy to come back to hectic schedules of daily life.
LUNCH/DINNER DATE
Taking out your boyfriend either for a lunch or dinner date seems to be one of the dreamy presents you can surprise him with. The time that you will spend with him is the best opportunity for a couple to grow and know each other so now and then, you should take your boyfriend for lunch or a dinner date where you both can enjoy alongside delicious food and ambiance.
It is advised that you must not go to crowded places for your date night, instead go for calm, peaceful and isolated ones where you both can have the time of your life.
DRINK DAY OUT
Such gifts can be chosen on weekends. After hectic weekdays, a relaxing day out with a nice shot of good quality whiskey and drinks will provide the best escape ever. You can make a booking to a place where a variety of beers, whiskey, wines and cocktails are served along with a snack bar as well. This could be the finest gift for your boyfriend if he's a fun-loving and cheerful person.
CUSTOMIZED WATCH:
Watches are an essential part of men's wardrobe. They are one of the classicist gifts. It could be customized with either your name initials, pictures or any memorable date as well.
In a nutshell, you can give your boyfriend anything you like, be it your time or any materialistic present, what matters the most is the efforts you put into it. Sometimes, we assume that if you have been in a relationship for years, then maybe giving a gift to your boyfriend is not needed, however, you should keep giving him gifts as it reflects your love towards him.