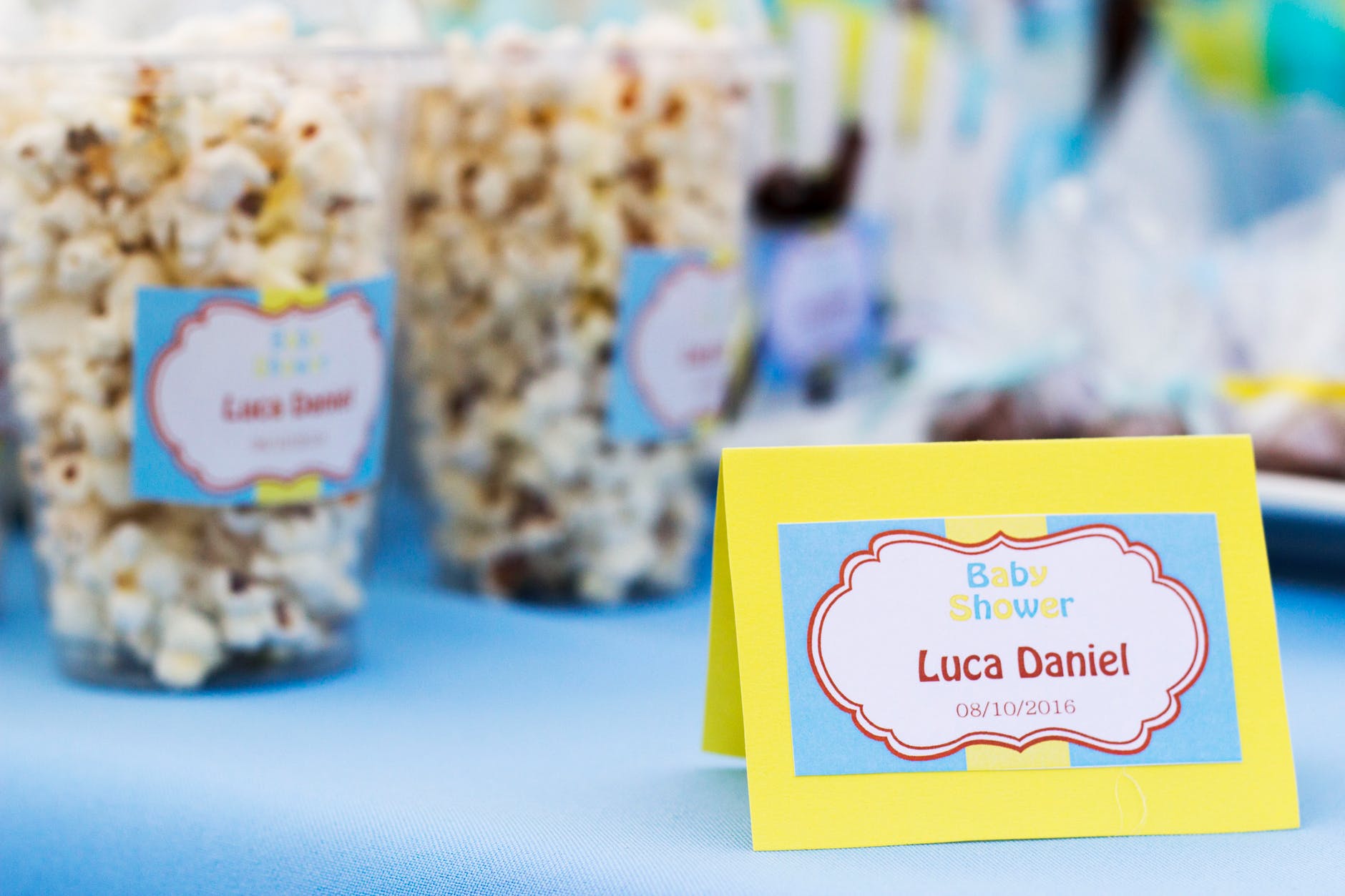 Expecting a baby is one of the most blissful feelings for a parent. Knowing that a tiny little human is on its way to love and cherish you is an emotion out of this world. You wait excitedly for that day when you will get to hold your baby in your hands. You shop for clothes, design a perfect nursery, and make everything look perfect for the welcome of your little one's arrival. 
One major aspect of celebrating the expected new one's arrival is hosting an outstanding baby shower. A baby shower is often hosted by the mother-to-be, her best friends or close relatives. It is a gift-giving party to celebrate the transformation of a woman into a mother. 
Even though the idea of arranging a baby shower sounds fun and exciting, the initial planning and preparation may be confusing and baffling. It may also be puzzling to decide what gifts to give to the mother-to-be. Many online websites offer baby related and mom related gift options for you to buy. One great option would be to look into nappy cakes Australia to get an idea of what to gift. 
In this article, we have outlined a few fantastic baby shower ideas that can help you to make your next baby shower event beautiful and exciting!
Following are some ideas to make your baby shower amazing:
The first and foremost step in arranging a baby shower is selecting a theme. Although you will have only a few options to select from since a baby shower is all about the baby. However, you can think a little out of the box and bring in creativity and unique concepts to the baby shower setup. 
A theme is critical to any event because it gives all the decorations and arrangements a coordinated look. Without a theme, all the decorations may look slightly random and contradicting. One idea of a unique theme is the 'Mommy-To-Be' setup. You can set up everything following the theme, such as getting a few cute honey jars as event giveaways.
The most basic and commonly used theme is the color synchronization according to the gender. If the baby shower is for a girl, you keep all decorations in pink, or if it is for a boy, you keep the theme blue. 
It is out of the question to have a celebration and not have desserts and cakes, right? Well, this cart does just that: provide a cute little dessert stop. 
Planning a baby shower is all about cute and adorable designs. Getting a cart arrangement in delightful pastel colors matching the theme will add a unique touch to the entire setup. Ask the decorators to build a balloon arch around the cart. Also, get color-coordinated cakes, pastries, biscuits, and cake pops to put on the cart. Be creative and add your distinctive touch of design to the arrangement. You can also add exotic eating items which you think the guests would love instead of the typical pastries and cake. 
The dessert cart is an entirely new idea of serving food and dessert. The guests would love it, and you will surely be the talk of the town for the next few weeks with this setup. 
Often at the baby showers, various games are played to engage the guests and entertain them. One of the games includes gender guessing. At the baby shower revealing the gender of the baby in a fun and playful way is common. If you wish to do something out of the box, then, instead of telling the gender yourself, you can ask your guests to guess it!
One way to make the party engaging for the guests is to introduce the cotton-candy-gender-guessing game. In this game, you would have to keep a table dedicated to setup cotton candy snacks. One side would have blue cotton candies, and the other would have pink. Blue, if you guess the gender to be a boy and, pink if you think it is a girl. Everyone can pick out one answer, and later, when the gender is revealed, see if they guessed it right.
This entire arrangement would be a fun activity for all the guests, and also, people would enjoy the yummy cotton candies.
Introduce Some Arts and Crafts
If you believe that your family and friends are folks who would love getting their hands drenched in glitter and colors, then install a fun onesie-decorating stall in the baby shower. 
How do you go about setting it? Well, first of all, see if you have enough space to set it up. Next, take a few white plain onesies for your upcoming baby in newborn size. Get a few fabric colors, stencils, paints, glitters, and baby-friendly clothing accessories. The whole point of this activity is for your child to have a few hand-crafted dresses gifted by their uncle and aunts. 
If you know that people love getting a little crafty around your circle, then getting this stall for the event will be a fantastic way to keep the crowd entertained and amused. Additionally, you will get some fun clothes to dress your baby up in. 
Keeping the Event Outdoors
If the weather allows, hosting a party out on the porch is always the best idea. It is because the outdoors has so much more potential to look pretty and chic. If it is the summers, you can also have an evening party, and the sun would give an additional extravagance to your decor. Moreover, consider having the party in the patio or the backyard. The greenery would add a fantastic look, and the guests would thoroughly enjoy an outdoor dinner. 
One other subset of the event where we usually need help in deciding is what to gift the mother-to-be? It is very confusing because you are always wondering what the other person would like. But let us tell you this, expecting parents need one thing only, baby items! 
Having a baby can itself be a very tiring process. You need to be ready with tons of things, and if you are first-time-parents, then it all gets more complicated. Hence, giving the new parents a helping hand with their baby preps is a great idea when selecting baby shower gifts. 
You can look into customized boxes of baby stuff such as bathing accessories, feeding items, etc. or also give nappy cakes as gifts. Nappy cakes are cake-shaped stacks of diapers and other babies related stuff such as socks, shampoos, lotions, onesies, cute baby caps, mittens, etc. You can get the nappy cakes customized as you deem fit with whichever items you want to get incorporated. 
Conclusion
Planning out a baby shower and then furthering the idea is a huge chore. You will have to thoroughly pen down all the details regarding the setup and the needed items for the décor. Consider getting your family and friends in on the plan, as this would give you a hand with the numerous tasks that would be required. Make sure you are well planned before the event. Last but not least, make sure not to forget to relax and enjoy the celebrations of the arrival of your tiny bundle of joy!