Written by

Brigitte Evans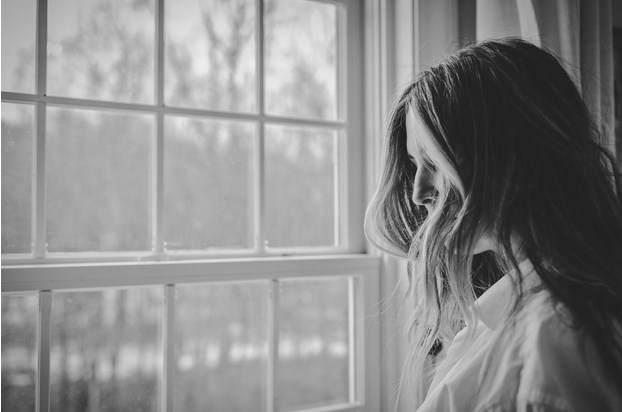 Dwelling over the price of one carton of milk is someone's reality, and a source of stress. Someone else will binge-shop on books or clothes only to find themselves barely making their ends meet by the end of the month for essentials. Financial stress can be self-induced, by our own behavior and habits, but it can also be enhanced by our life's circumstances. Although material wealth isn't a basis for absolute fulfillment and happiness, we certainly need a source of stable income if we want to feel secure enough to pay for those yoga classes, cover the rent, and enjoy a good book.
Yes, finding proactive ways to soothe your mind during such stressful situations is a valid option for overcoming these challenges. However, preventing them altogether is another healthy opportunity to outgrow your money management mishaps and become more mindful of your essential needs. Stress will always be an integral part of our lives, but our response to it doesn't have to be one rooted in anxiety – we can recognize and embrace the challenge, and find ways to overcome for a more peaceful existence.

Diversify your income streams
Oftentimes your financial struggles are merely a symptom that you need more financial stability in your life, which sometimes requires you to get creative. Luckily, this modern world of ours is definitely brimming with opportunities to turn a profit from your hobbies and beloved skills. In case you're a great teacher, you can offer your workshops online and offline. If arts and crafts bring you peace, you can sell your works of art to those who'll appreciate them the most.
There are many opportunities for people to take up a side gig and earn a more lucrative living with a little extra effort on their part. This might not be an ideal solution, but you can definitely opt for this temporarily until your situation grows more stable over time.

Rethink your priorities
Few people can afford spending on anything and everything without considering what they need as opposed to what they want. To realign your spending with your actual needs, you should look into those essential investments that you should treat as top priorities. Your health is a perfect example. What you can do is check various health insurance compare platforms to see what kind of policies exist in your area and how you can choose the one based on optimal coverage.
That way, you'll know that you won't have to worry about any exorbitant fees in case you're ever in need of medical assistance or care, effectively reducing your stress levels and tending to your self-care in a single go. Aside from insurance, you also need to determine your monthly expenses based on priority: your gym membership might be lower in a different studio, your food might be more affordable if you buy local and seasonal groceries, and you might find that cycling is far more wallet-friendly than driving a car. It all depends on how willing you are to change your habits to accommodate your financial stability.

Grow more mindful of your future self
Much like you should protect your wellbeing with a comprehensive health insurance policy that satisfies your needs, and by investing in an ongoing exercise regime and a nutrition plan, you should also think of your finances as a way to protect yourself in the future. To do that, you should create a savings plan for yourself and start setting aside a designated sum every month or week.
This will be a great goal for you to reshape your spending habits in favor of your silver years. For instance, you can create and stick to a spending budget that will accommodate your savings, and cut expenses where you can: transportation, food, going out, your gym fees, and the like.

Listen to your body for triggers
Even when you take care of your finances, an unexpected expense, debt, or issue can cause a ripple in your sense of calm. In such instances, how you react and how you behave can have a tremendous effect on your own feeling of serenity and how you tackle the source of stress. Whether you find yourself breathing unevenly, or your heart beating too fast, you can take back control with breathing and mindfulness exercises paired with mantras to restore your sense of calm.
Only with a clear mind and absolute awareness and presence can you come up with a smart solution to your emerging financial issue. That productive attitude is built over time, and can greatly help you treat financial issues as opportunities to grow rather than merely sources of anxiety. 
Financial stress is often linked to an entire universe of other consequences that ultimately lead to long-term instability, emotional turmoil, and anxiety. That said, tending to your income, your future, and your wellbeing means you need a holistic approach to how you perceive and treat your finances in the years to come. There will always be stress, but you'll be more impervious to its negative impacts, and recognize when you can take a calm stance and resolve your setbacks with one wise, caring choice at a time.