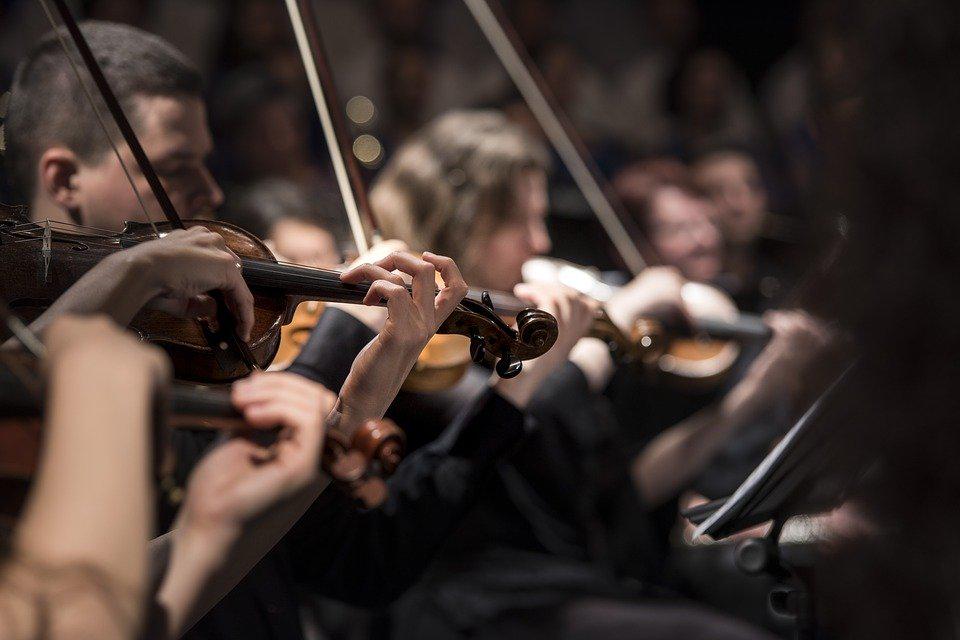 Ah, the wedding - a gorgeous white dress, a long veil, wedding rings and so on. You must have dreamed about this since you were too young. Now, when the dream is about to come true, you need to organize everything at your level best. Also, you need to put your efforts into arrangements more than what you must be expecting. First of all, you have to design the invitation cards, send them out, call the guests, and then choose a host and a reputed restaurant. However, this is a small part of all the remaining arrangements. Dealing with each part of the preparation process, you will need complete responsibility and meticulousness. And sometimes friends and family help you with this but a professional wedding event planner will often be required. An important point is the choice of live musicians for your wedding. Nowadays, the range of different types of musicians is vast and varied. You can hire a live DJ for the wedding, a soloist, duet, or you get the whole band for this precious day.

What can the wrong choice lead to
As you know, the host is the person who can create and add value to the event and also maintains your reputation since he is your representative at the wedding. After the hosting, the standard of musicians matters when it comes to status, nature, and image. Just imagine a bride in a white dress sitting on the right hand of her groom. All sights of the guests are on them; at the same time, soft background music breaks the ice.
The artist begins to sing, and if a condemning whisper rises among the guests, it may spoil your and guests' mood. Of course, toastmaster will try to fix everything. Sometimes, this strategy will not help and ultimately ruin your event. Music plays a vital factor that creates a particular ambiance of a wedding. Judge it yourself - will the guests dance to the lyrical rap? That is right; it could disappoint the guests all over the banquet. Remember, it is your wedding, and you must be very conscious of the atmosphere created by music. Therefore, it is the first step to decide whether you prefer to hire a DJ, soloist, or band such as wedding bands in Sydney.

What is a DJ for
A DJ at a wedding is not just a person who turns on the music. That is a professional who fully provides musical accompaniment for the celebration. He can select and play music for contests since a piece of particular music is much more exciting and promote more fun. A professional can quickly navigate and predict the situation of the event. Besides, the primary skill of a DJ is to mix tracks and switch music.
Generally, even a professional music band has a DJ with whom they work together. For viewers, such a duet comes out inexpensive and with much better performance since they plan the event together in advance. Moreover, they can also find a way out of any unforeseen situations. When preparing for the wedding with a DJ, you must discuss the so-called playlist - a list of songs selected for playing at a banquet.
Firstly, you should decide which songs you do not want to let play at the event. Secondly, on the contrary, you need to give a DJ a list of songs that you wish to include in the playlist - do not forget about your first dance. In most cases, DJs ask your favorite song, but you do not need to create the playlist yourself. Remember to focus not only on your music preferences but also on the age and wishes of your guests.

Wedding without a professional DJ
In this case, arranging a professional DJ is much more complicated. Of course, you still need a person who will turn on the music; maybe it will even be a beginner DJ, who is less likely to perform according to your expectations. In any case, music selection will still be at your end.
First, create a list of your favorite songs. Then ask the guests to write you 2-3 songs that they would like to hear at your event. Thus, you will form a universal list of songs. But that is not all. Now you need to analyze it and cross out inappropriate songs. Sad, rap, and abusive songs are not suitable for a wedding. You should choose only those which compel the guests to dance and feel love for their loved ones.
Choosing a song for the first dance is also a typical task; do not underestimate it. Think about the essence of the lyrics and what they can contribute to add value to the wedding - does it match the ambiance? The song should be about love, fidelity, and filled with positivity. Of course, live musicians should also explain what kind of music you want to hear at the wedding, and what you do not like. Sometimes live music even more quickly encourages guests to dance and have fun. A quality song collection with fun music is not the key to success. However, guests need to be invited to dance. Do not be afraid to get on the dance floor first; it is your day. Looking at you, the guests will arrive on the dance floor and join you in dancing.

Where to find musicians and how not to make a mistake with the choice
Many restaurants today have their musicians. They will never refuse to perform at a wedding. Music is their bread and butter, but you just need to be especially careful during the selection. Playing good in a restaurant does not mean that they would perform the same way at a wedding. Musicians are paid for each performance in a restaurant, and they simply have to work out for the money. At the wedding, everything is different - the total charges are negotiated based on a complete event package. Moreover, performing at an event for them is just a side job.

Conclusion
First, let the musician create a list of songs. At the wedding, all your guests have different ages; therefore, you must select a sequence of the music accordingly. It is enough just to explain to the musicians what he should add and what he should avoid. The rest of the performance depends on their skills.
Moreover, professional musicians will always listen to the wishes of the customer. If possible, they can showcase themselves at work, such as restaurants. If possible, you should consult other newlyweds, so that their advice can help you fill-up the gaps. Remember, the selection of the right musician is always a success. In harmony with an excellent host, they will create an unforgettable event.