Written by

Brigitte Evans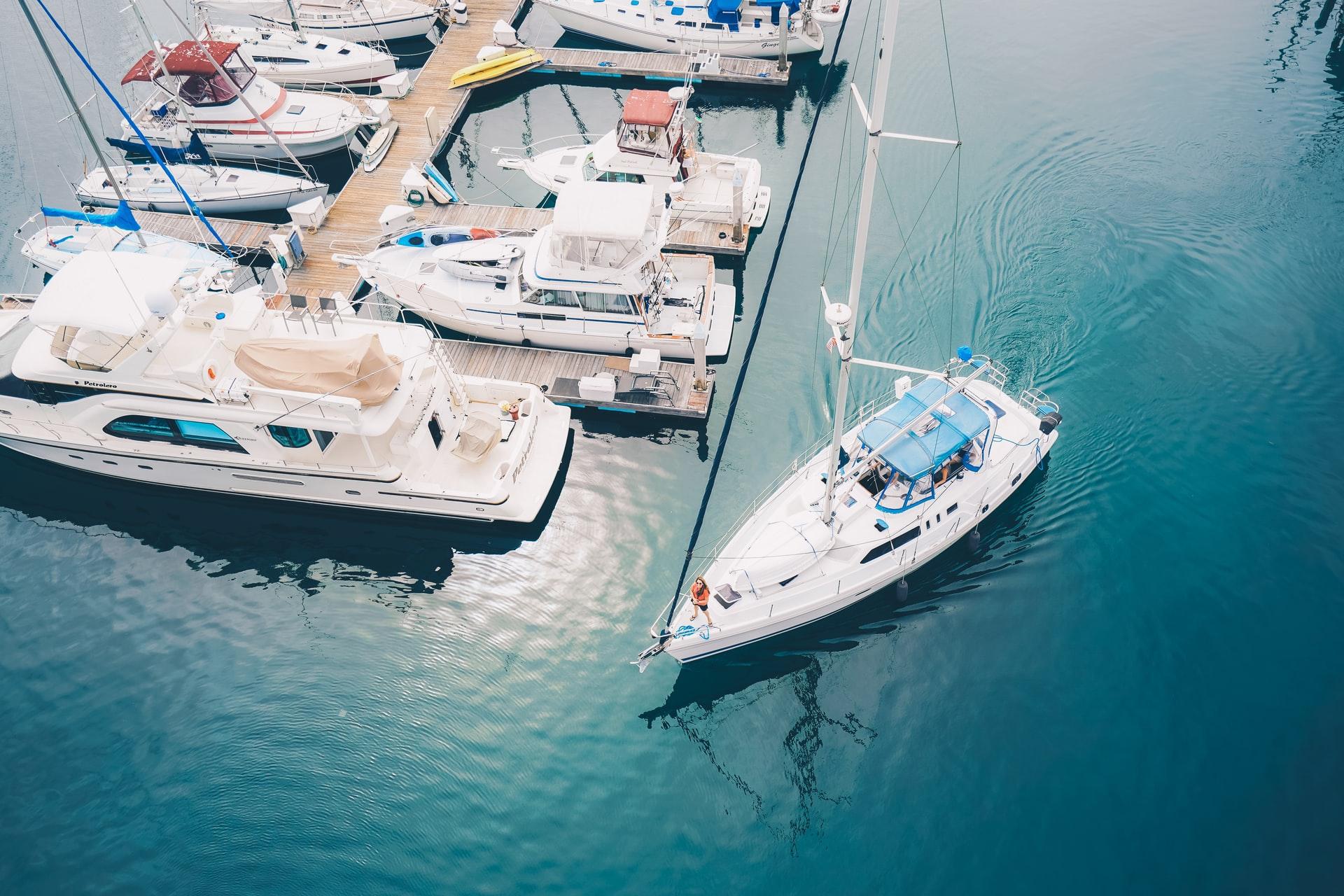 There are many reasons why you might want to buy yourself a yacht or a luxurious boat, one of them being the all-too-alluring image of you sailing the Gold Coast or taking on a month-long sailing adventure across the European coasts and all of its natural and urban wonders. Yes, buying a boat or a yacht is one of those milestones that opens up a whole new chapter in the book of life, however, that doesn't mean that you should rush your purchase or choose the first deal you come across.
Rather, buying a boat is a long and complex process, while buying a yacht is an investment that you need to plan carefully in order to ensure a positive ROI and procure the perfect make and model for your needs. With all of that in mind, let's go over the five key considerations you need to take to heart when shopping for a luxurious boat or a yacht.

Consider the different boat types
First things first, you have to find the ideal boat type for your adventures, as well as your long-term needs and dreams. After all, you might want to sail the local rivers or chill on the deck while anchored on a gorgeous lake surrounded by towering mountain peaks, but someday you might want to take your boat on a grander escapade. That's why you need to think ahead and find an all-purpose solution in order to avoid having to buy another boat in a couple of years.
Ideally, the boat you choose will allow you to enjoy a whole host of activities and to bring with you various equipment to spice up your every adventure on the water. Needless to say, there are plenty of boat types to choose from, so be sure to research every option thoroughly and then start looking for sellers and deals.
Build a considerable budget
Speaking of deals, understand that acquiring a boat can be a costly venture, and even though money might not be an object in this stage of your life's journey, you still want to be able to procure the boat you want instead of settling for a subpar option because of budget constraints. Sometimes, buying a boat will require you to take out a loan and choose between financing options, which is why you need to budget carefully in order to avoid debt-drown in the long run.
Of course, the price of the boat is not the only financial consideration you need to keep in mind, as there are numerous subsequent and complementary expenses in the short, mid, and long term that you will have to cover. Be sure to research the average insurance premiums for the types of boats you're interested in, the average storage and maintenance costs, the costs of permits and training, and more.
Bring form and function together
One of the most important elements of a financially-prudent boat purchase is the functionality of your boat. People will often choose a boat for its aesthetic appeal when they should have focused on the performance of the machine, as well as the overall functionality of the interior and the exterior. What's more, the boat should be easy to transport via land, easy to store in a safe space, and easy to operate on the water, so aesthetics shouldn't be the only consideration on your list.
This is one of the reasons why rigid inflatable boats, like the new RIB boats for sale have been so popular in recent years among experienced boaters and even yacht owners, as they offer a level of versatility, functionality, and aesthetic design that other boat types can't match. These types of sleek, luxurious yachts are versatile and meant to take you on any adventure in style while ensuring top performance and safety, so be sure to choose a boat that can truly bring form and function together in order to serve you for years to come.
Should you buy new or used?
When it comes to the question of buying a new boat or a pre-owned model, it always comes down to the price. Will the long-term price of a used boat be more than you would have paid for a new one due to repairs and maintenance fees? While there is nothing wrong with buying pre-owned, always make sure to bring a professional inspector with you to tell you whether or not the boat is worth the investment. Typically, though, new boats offer more security and a higher value for money, not to mention that they come with a warranty to assure a much-needed peace of mind.

Storage considerations
It is one thing to sail a boat and take on many adventures across the continent, but it's another thing to store your boat when you're not using it or when the season forbids it. Keep in mind that professional boat storage is costly, but you will need it if you want your boat to stay in pristine condition all year round. It's not enough to simply keep it moored in the marina throughout the season, but if you do, be sure to tend to regular maintenance and upkeep in order to prevent costly problems down the road.

Wrapping up
Buying a boat or yacht is no simple task, but that doesn't mean that there aren't several key steps you can follow to make the most cost-effective decision. Take these considerations to heart when shopping around, and you will have no problem finding the boat of your dreams.