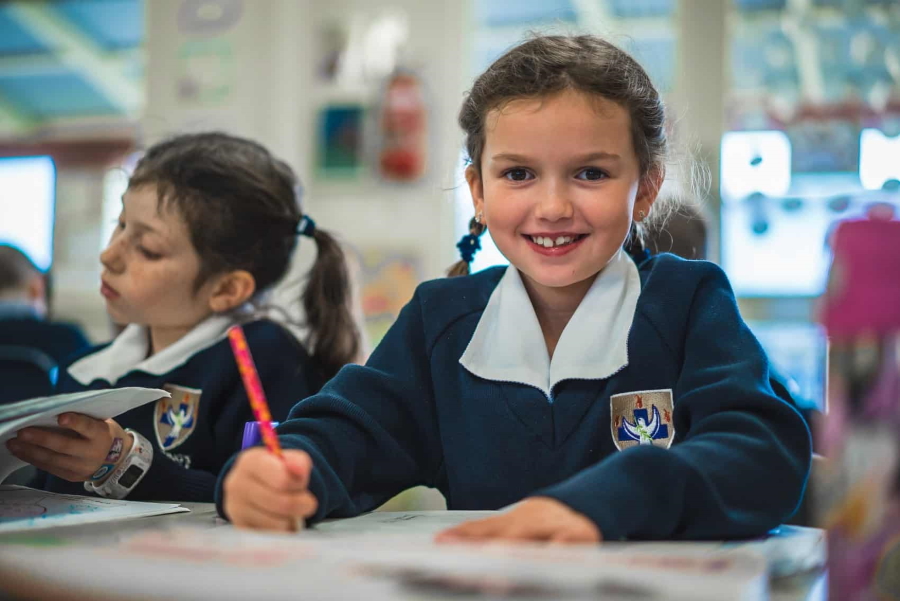 What is education? Is it the knowledge and grades one obtains from schooling? Does it take place only within the confines of a formal classroom? Whatever the definition for the concept, education is considered a universal good. Its importance to human society is undeniable. But why is education important to your children? Let's dig on this deeper.
Education - what does it mean?
Education is a fundamental right of every child in this world. It is not merely the process of going to school, taking exams, doing projects, and getting degrees. Its meaning goes far beyond that. It is the holistic honing of an individual's intellectual, physical, emotional, and social capacities. 
To others, education is not about learning life, but itself is life. There is no end to education since there is always something to learn from every life experience. Therefore, it is not only obtained in school but also from society. 
Why education is important to your children

Education builds the future
"Education is the foundation upon which we build our future," - a powerful quote offered by Christine Gregoire that defines the importance of education. Since our children are tomorrow's adults, they are decisive beings in shaping the world soon. Education is preparing them to be builders of the future. Look for an innovative educational environment like The King's College, they support and enriches the lives of students.
Trains them to question, reason, and analyze
Because they are the future, we must mold children not just as literate individuals, but also genuinely educated beings. Children are in the formative stage in life, and guidance is crucial. In this early stage, children are only starting to open up their minds to their society. Through schooling, they will be trained to question, analyze, and reason. 
Helps them understand the world
Education in the natural and social sciences allows children to understand the world better. With this, they will become more scientific and conscious of things that matter. Through education, they become equipped with technological tools and history to understand better what goes on in their surroundings.
Teaches them to become empathetic and morally upright 
It is also imperative to imbibe in them the past generation's values and teach them to be morally upright. Education allows children to learn the mistakes of the past and the evils of exploitation, war, and racism. They learn empathy and develop a caring for others and the environment. They will have a sense of what is right and wrong and begin having aspirations and motivations of what they want to become.
Transform them holistically
Education can transform a child holistically so that their full potentials may be achieved. Parents and teachers play a significant role in the holistic teaching of children. Through education, children can develop intimate connections with the natural world and the community. Education also teaches them values to help them become good citizens and responsible human beings.
Conclusion
In conclusion, education is not merely teaching children to read and write. It is the vehicle through which children develop a passion for learning and understanding the world. Through education, they also develop social skills and confidence to connect with others in the community. Lastly, it is a universal good that is crucial in teaching children to become conscientious members of society in the future they will inherit.