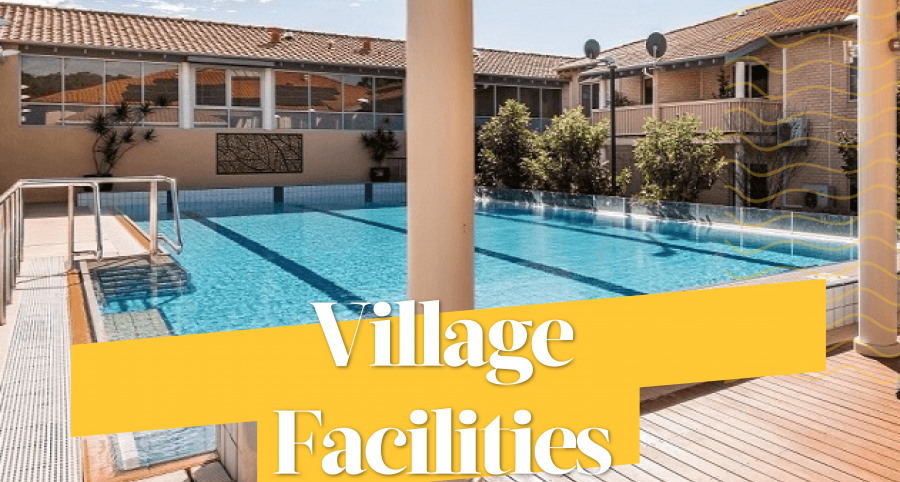 Man is a 'social animal' by nature. Having a company around is something that everyone desires. However, as they reach their retirement years, the getting company can be daunting especially if your kids are still in their prime and they are held down by tight work schedules. As a recent retiree, you can avoid getting bored by choosing to live in a retirement village such as Ocean Gardens. A retirement village is typically a residential community where people who have reached retirement age go to live together in personal residential units. In this article, the focus will be on the top advantages you can get by choosing to live in a retirement village.
Advantages Of Residing In a Residential Village
A Sense Of Community
As mentioned earlier, retirement villages typically tend to take in people who have reached retirement age. This means that you will be surrounded by people who are around your age in a retirement village. Most villages tend to draw up schedules that encourage interaction among residents meaning that you will be spending a lot of time with people that you can relate with.
Access To Medical Facilities
In many cases, health complications tend to accompany old age. If you are living alone at home, you may face a medical emergency and have no one around to assist you. Most retirement villages, however, tend to be staffed by trained caregivers as well as medical personnel meaning that in case of a medical emergency, you will get all the assistance you need before you can be taken to a proper medical facility.
Access To Caregivers
If you need assistance handling day to day needs perhaps because you are tired or have a medical complication, you are sure to get all the help you need to get by on a day to day basis at a retirement village. Whether you need assistance handling your laundry or shopping, you will find trained and compassionate caregivers who can assist you at a retirement village.
Independent Living
Contrary to popular belief, you will not be surrendering your independence should you choose to reside in a retirement community. Most villages typically have personalized residential units where you can go on living the life that you were used to on the outside. The only difference that you will note in a retirement village is the sense of community among residents as well as the trained caregivers who will always be at hand to cater to your every need.
Your Security Will Be Catered For
Retirement villages tend to have tight round the clock security to ensure the safety of residents who have taken up units within. From 24/7 video surveillance to armed guards, you can be sure that your security will be guaranteed. In a retirement village, you do not have to worry about miscreants who tend to target retirees.
More Peace of Mind
In a retirement village, you will have access to companionship, emergency medical services as well as amenities all in one place. This is unlike the outside where you will be forced to seek such things. With the easy access and convenience offered to residents of a retirement community, you will have more peace of mind as you enjoy your retirement years.
If you are looking for a quality way to enjoy your golden retirement years, you cannot go wrong with a retirement facility. However, remember that the quality of services in retirement facilities varies. Before enrolling as a resident in a retirement village, first, carry out thorough research to find out if it meets your expectations.