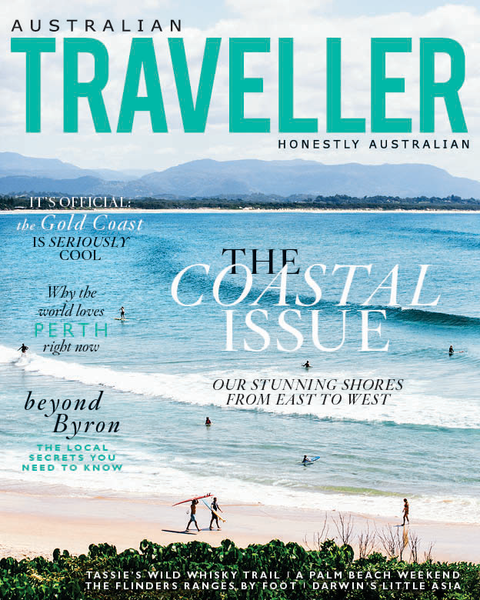 The Coastal Issue is here! Australia's best-selling travel magazine, Australian Traveller, has dedicated the August/September edition to uncovering our favourite coastal experiences from east to west. We share our tip for the hottest new destination – the newly coined Coal Coast in southern NSW (which includes Thirroul, Stanwell Park and Coalcliff). Plus we reveal how to really live like a local in Byron Bay and how the Gold Coast found its cool.
Also in this issue, we get under the skin of the eighth most-liveable city in the world, Perth, explore Tasmania on a whisky pilgrimage, and take a wet and wild hike through the Flinders Ranges. Finally, there's a 16-page special feature exploring the hidden gems of regional Victoria. 
Sporting a fresh look and a new travel-friendly size, this edition is full of inspiring features to share with your audience to get them excited about booking their next getaway.
Australian Traveller's 2016 People's Choice Awards – nominations are open, so vote now for your favourite travel experiences of the year and you could be taking a luxury $27,900 Kimberley cruise with Silversea.
Other interview/segment ideas featured in this issue are:
The hip hood of NSW's Palm Beach
A local's guide to Hahndorf, SA
Australia's most exciting food markets – Darwin, NT
Discover Yarra Valley's wine region by hot air balloon
Honest reviews – Hotel Palisade, Sydney, NSW; Alex Perry Hotel, Brisbane, Qld; The Apo, Brisbane, Qld; Indu, Sydney, NSW