Written by

Lauren Trucksess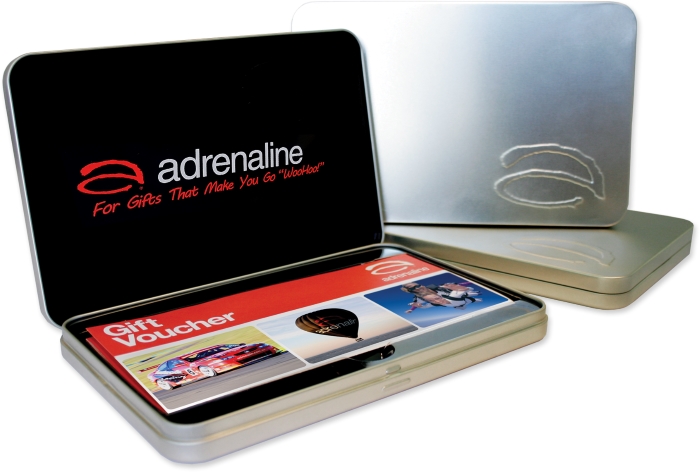 Unique experiences to top holiday gifting this year
'Tis the season for doing! Gifting experts predict experience gifts will be at the top of everyone's list this holiday season.
Adrenaline, Australia's most popular gift website, says experience-based gifting has increased by 39 per cent over the last year and they're expecting an even bigger holiday season this year.
Adrenaline Managing Director David Holmes says it's part of a broader trend that finds both gifters and recipients prioritising experiences such as trips, unique activities and once-in-a-lifetime adventures over traditional material things such as clothes, accessories and gadgets.
"The traditional 'Christmas list' has turned into a bucket list. Research shows those who spend money on experiences rather than material things are happier and feel the money is better spent. The same goes for the gifts we give. The thrill of receiving things fades but the memories of experiences last a lifetime. Who wouldn't want to give that to someone they love?"
A study by Harris Group found that 72 per cent of millennials prefer to spend more money on experiences than on material things. But a desire to 'collect' experiences isn't limited to younger generations. Older Australians are now the fastest growing age group travelling overseas. ABS data shows the number of people aged 65 to 74 holidaying overseas jumped more than 80 per cent in the past five years, showing that people of all ages are seeking out new adventures at home and abroad.
"Millennials ignited this quest for experiences but every generation is jumping on board. Time is the new marker of luxury – we want to spend our time doing amazing things, with people we love. This year, you can gift someone a 'life' by giving them a unique experience that they won't forget.
The Top 10 Most Popular Experience Gifts for 2017    
1.    Skydiving - MOST POPULAR: Tandem Skydiving is the activity that everyone should do at least once. They'll get up to 70 seconds of exhilarating freefall and a high that lasts for weeks. Smiles guaranteed! From $199.
2.    V8 Experiences: Get them behind the wheel and let him channel Jamie Whincup or Craig Lowndes! Put pedal to the metal in these race-prepared Ford or Holden V8 Race Cars. From $99.
3.    Indoor Skydiving: The vertical wind tunnel produces a wall-to-wall air flow that is indistinguishable from freefalling during a 14,000ft skydive. Now everyone can fly – suitable for ages 3 and up! From $89.
4.    Jet Pack or Flyboarding: Fly effortlessly like Iron Man! The Jet Pack or Flyboard blasts hundreds of litres of water through specially designed nozzles to make them look like a superhero! From $135.
5.    Helicopter Tours: A Helicopter Scenic Flight gives you a new perspective and is a unique sight-seeing experience. There is no better way to see a city's icons or the beauty of a natural landscape. From the comfort of a helicopter, panoramic views are yours to savour. From $60.
6.    European Supercars: Start your engines! A European Supercar experience in a Ferrari or Lamborghini is the perfect way for them to experience the Top Gear lifestyle for himself. From $99.
7.    Rally Driving: Get ready for the ultimate Rally Driving experience! Once in your rally car you will be amazed by its grip, acceleration, and braking ability. From $99.
8.    Jet Fighter Flights: Live your Top Gun dream for a day in an L39 Albatros Fighter Jet. Feel the G-force and speed as your pilot performs aerobatic manoeuvres at speeds of up to 790 kp/h. From $1200.
9.    Sydney Bridge Climb: Don't miss this unforgettable, and uniquely "Sydney" experience that should be on everyone's bucket list. From $258.
10.  Jet Boat Ride: Thrill the whole family with a Jet Boat Ride! A fun and unique experience that the whole family can share. From $49.
ABOUT ADRENALINE
Adrenaline was founded through a passion for adventure and is Australia's longest running adventure site. Adrenaline has expanded into an iconic adventure brand with thousands of experiences & gifts to choose from Australia and the US.
At Adrenaline, we practice what we preach. Each team member specialises in a particular field of Adrenaline. From driving V8s to skydiving, climbing mountains to skiing down them, kitesurfing to canyoning and much more. We live the adventures we sell.
With over $350m of experiences sold to date Adrenaline helps people find unique and often life changing experiences for themselves, friends and family.