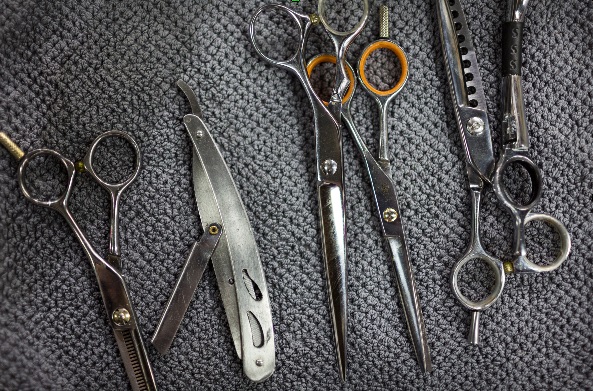 Unfortunately, most men do not enjoy the benefits associated with regular barbers. The barbershop tradition is slowly fading away and the modern men are ending up going to the nearest unisex salons to have their haircut. That might not be a big issue. The issue is, each time they enter a hair salon; they come out with a very different hairstyle. That is because they find it hard to explain their style to each new hairstylist they find.
In fact, different hairstylists will interpret what you explain to them in a different way. They are also likely to correct anything that looks to them like a mistake that the previous stylist/barber made. The result is a completely different style after every visit. If you would want to keep your image consistent, you will not be able to, and that alone is likely to affect your personality and appearance when in the public places.
To maintain the best hairstyle, you will need the services of skilled reliable barbers in your life. With a regular barber, you will manage to maintain a consistent sharp haircut. The barber can trim your hair before the big interviews without affecting your appearance.
The good barbers in Melbourne have a good memory. After visiting a barber for two to three times, he will become familiar with your head's shape, your hair's complexities and will come up with a better way of cutting and styling the hair. Moreover, the barber might become one of your great friends.
So, how will you identify the best barber in Melbourne?
Before you walk into any barbershop, ask around for recommendations. This is particularly important if you are very new to town. Seek out for recommendations from the men with the best haircuts. Chances are that they will be ready to recommend the barber to you.
The other option involves online searching. To find the masculine establishments and avoid unisex places, include keywords like "men's grooming in Melbourne or "barbershops in Melbourne". That way, you will identify the best barbershop. Finding the best barbers in Melbourne should not be hard.
After identifying the barbershop
To maintain your great appearance, you will need a barber who is confident in his hair-trimming capabilities. A confident barber will smile, look you into your eye and give you a manly handshake after you walk in. If the barber you find in the shop avoids direct eye contact and is not friendly, walk away because that should be enough to tell you that he is not confident in his abilities.
You need a barber who will confidently tell you the hairstyle that will work best for you depending on your structure and face shape. Barbers without adequate confidence and experience will do everything you tell them, including when the client needs something unpleasant. An experienced barber will be able to speak up and give suggestions to guide you to something that will suit your face. But if you insist on maintaining your cut, they will do exactly what you want.
After getting your new barber, check his personal grooming. A crummy shave and haircut should tell you that he specializes in crummy shaves and haircuts. Great barbers take their grooming seriously because they are in the business of helping others with a professional and personal image.