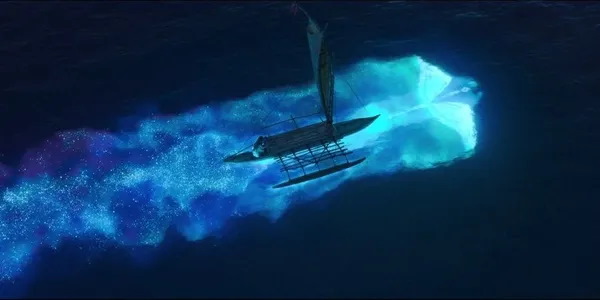 When visiting remote islands, most people would say that you only need to stay a couple of days there. But when you decide to visit Vieques, Puerto Rico, you can strike that idea out of your mind. Most tourists who visited the island had too many enjoyable activities to do that a week-long visit was not enough.
Aside from the bioluminescent bay Vieques Puerto Rico, the island is known for different water activities, archeological sites, and deserted beaches. Located about seven miles from mainland Puerto Rico, this 21-by-5-mile island is one of the best destinations for water-loving tourists.
Apart from the points mentioned above, here are other reasons why you should visit Vieques, Puerto Rico:
Fun-filled Playa Caracas
You can spend a great early morning in Playa Caracas. This beach is one of Vieques' paradises - an abandoned beach, quite far from the hustle and bustle of civilization. The bay of Playa Caracas is teeming with mangroves, palm trees, and other kinds of tropical plants.
If you have plans of including Playa Caracas in your Vieques itinerary, you need to get to the place early. There are only a few shady places, so you have to pick your spot first. At every bay's end, there are hills and rocky cliffs filled with vegetation. If you want to enjoy the water there, steer clear of the rocks as they are dangerous.
You can also have a picnic in Playa Caracas. There are picnic tables near the parking lot. You need to bring your food and drinks since there are no stores nearby. Plus, you have to be your lifeguard. Though there are no real showers and bathrooms on this remote island, there are composting toilets there.
This remote beach draws attention because this is where the Victoria Secret Angels filmed their Secret Swim Special in 2015. This remote beach is accessible 24/7, and you can enter as early as seven in the morning. Also, entry to the beach is free.
Horses roaming freely on the island
If you love horses, then that is another reason why you need to visit Vieques. Horses can be seen roaming freely everywhere on the island. Many of these horses are wild, but some have owners; you can distinguish these details by the branding. These animals are utilized by locals to transport their kids to school, transport them to work and run different errands.
There are so many horses on Vieques that they have started to become an Instagram-worthy attraction. Though many of these horses were killed when Hurricane Maria battered the island, locals and organizations helped build up the equine population.
Enjoy different water sports in Playa La Esperanza
Before you go and enjoy the bioluminescent bay, Vieques, Puerto Rico, you can visit Playa La Esperanza first. This spot is famous among families, kayakers, and snorkelers. The water in this area is calm, clear, and shallow, so it is safe for families with children.
Compared to Playa Caracas, the water in Playa La Esperanza is calmer. It is shallower, too. You can see many people and families going snorkeling or kayaking. If you want to enjoy the beach, you can visit the strip called the Malecon. This place is popular because of its beachfront restaurants and fantastic view. You can start exploring this beach from El Malecon, then proceed east towards Playa Sun Bay. You will see campers, piers, and sailboats.
You can also walk down the pier in La Esperanza and enjoy a good photoshoot and swim. From there, you can also see Cayo Afuera, a small island nearby.
The above are three reasons why you should book a flight to Puerto Rico and head to Vieques. And these three reasons should be more than enough to convince you to go on an island adventure.