Written by

Cara Barilla, Educational columnist and journalist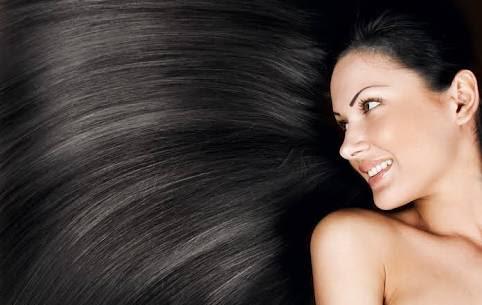 In 2016 the fundamentals of living can be quite toxic for ones hair skin and nails. With the use of excessive air conditioning levels, artificial flavouring in your everyday food, harmful smoke in the air caused by car fuel, cigarettes or even factory machinery are all significant factors of harsh exposed living for your body. 
When your body is exposed, your skin pores, lungs and hair cuticles absorb your surroundings, depending on the surrounding which you are giving to your body it will certainly give a positive or negative reaction which may lead to allergies, intolerances, functioning failure and even premature baldness and wrinkles. When your body is in stress, these are the many ways that it will give off signs to you to understand what you must do to heal, protect and preserve your skin & organs from surrounding damage. 


Ways to preserve healthy hair from premature baldness and bodily failure can be distinguished from the earliest most purest discoveries of sourced Natural ingredients. 


Listed are some natural effective though simple ways to harness well balanced, healthy, inner preservation for your body which puts a "freeze" and to some a "stop" on premature baldness and grey hair. 
CANOLA OIL - The nutrients in canola oil such as unsaturated fatty acids creates additional conditioning functions which stimulates new hair growth from the hair follicle.


When canola oil absorbs into each strand of hair, it will start penetrating from inside as it holds a strong component in vitamin E and antioxidants. These nutrients protects your hair and scalp from further damage and infusing it in new, healthy circulation which strongly Aids In hair growth. 
QUIT SMOKING - it's only natural to realise the damaging effects of what smoking can do to your hair and skin. The toxic smoke compressed into your pores and hair shaft, not only causing it stress and blocking it's opening to natural oxygen. It will solely dehydrate your hair and skin only resulting in premature wrinkles and a poor hair production flow. 
DRINK PLENTY OF WATER - The benefits of humans consuming water is infinite and there are still many discoveries of water yet to be found in what water is capable of achieving. The processes are only positive as humans are made up of energy, water naturally works alongside and builds, protects and harnesses energy. The benefits of consuming 8 glasses of water a day cleanses the skin and hair from stress and Toxins, builds energy for harmonious body functioning which leads to fast healthy hair and skin 
REGULAR EXERCISE- your body naturally releases out high amounts of endorphins and balances blood circulation when exercising. When doing this at a healthy rate, you are excreting natural oil flow from your scalp to produce hair growth production. 
For more information please visit: www.featurehair.com