Written by

Tess Sanders Lazarus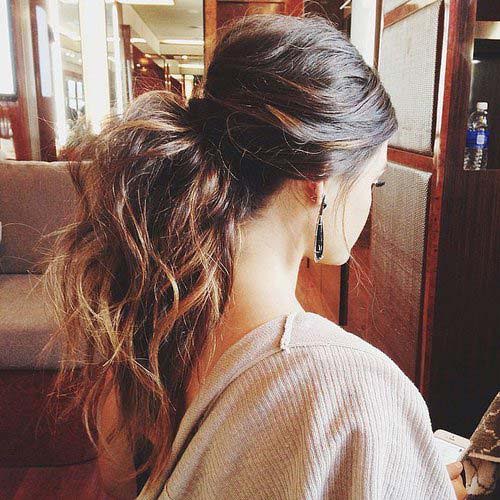 According to Jenica Bahun, founder of Jenica Hair, busy women needing to get from the boardroom to the bar on Valentine's Day only need a few things in their hand bag to make the transition quick and easy.
"Valentine's Day dinners and catch ups with partners are an important part of our dating and relationship ethos in Australia," Ms Bahun said today.
"With Valentine's Day falling on a Tuesday, it means most of us won't have time to go home, get changed and make our way out to dinner.   We will have to go the restaurant or bar to meet our date directly from work.
"To make the transition quick and easy, I suggest a few tips.  
"Get your handbag ready to carry a few essentials on the day in preparation for your big night out.
"Make sure you put some gorgeous jewellery in your handbag to pop on later.
"In addition to the jewellery, add a hair extension and comb to the contents of your handbag.  This way you can create a stunning fresh new glamorous look in seconds by popping in a hair extension.    You can either lengthen and volumise your hair by clipping in an extension, or you can add a pony tail extension.    
"Changing your hair style can completely change your look.    This is the beauty of hair extensions, they are so easy to use and can help you create a new look in seconds.
"The beauty of Jenica Hair products is that our hair extensions are easy to clip in and won't move around.   The hair is real and multi toned, so it will blend in well with your natural hair.
"Wear a cocktail dress to work with a jacket over the top that looks corporate during the day, but allows you to shed your jacket before you go out, flaunting a stunning dress and dinner date look below.
"If a dress is not your style, wear a two piece suit with a gorgeous top underneath the jacket.   And once again, shed the jacket and add the jewellery before you head out the door to dinner. "
Jenica Hair launched in 2016 and is one of the fastest growing hair extension companies in Australia.   The products are high quality, yet affordable and are delivered directly to your door.
www.jenicahair.com.au