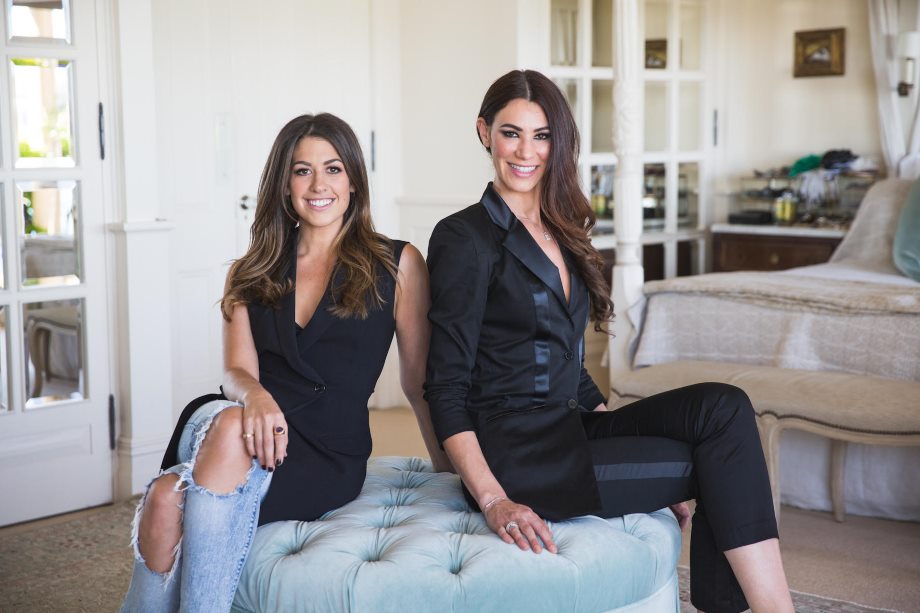 Australia's $5B beauty industry is set to experience a shake up, thanks to Australian entrepreneurial duo, Lauren Silvers and Lisa Maree as they re-launch Glamazon to the Australian public with all new technology behind the platform.
Lisa Maree, having already made her mark with her global swimwear label, Lisa Maree swimwear (worn by celebrities such as Kim Kardashian, Rihanna and Jennifer Lopez and sold in Selfridges and Nordstrom) has merged her recently established on-demand beauty business GlamCrew with Lauren Silvers' Glamazon under the 'Glamazon' banner. This merger has been inclusive of company and product offering, encompassing over 10,000 established users, 300 freelance stylists and well-established beauty salons around the country (including Joh Bailey), with 70% month on month growth expected in year one of the merged business. Glamazon will be able to service the East Coast of Australia along with Perth, with consumers able to access a stylist/salon within a 10km radius of their office, home or hotel room.
Taking hold of the on-demand beauty industry, Glamazon users will either have the opportunity to search for appointments at nearby salons, or alternatively, book a Glamazon X stylist to come to your door at home or in the office. With offerings including hairdressing, makeup, massages, manicures, facials, nails and tanning, experienced Glamazon X stylists offer a premium service to suit all of your beauty needs at an affordable price.
As a result, there has been a huge shift in the technology used to operate Glamazon, with four distinct apps developed including two that are consumer facing and others that have been developed specifically for salons and stylists. As a result, there has been a huge investment in the technology and in strategic partnerships to create a user-friendly experience for both industry and consumer users.
"When I first established Glamazon in 2014, the on-demand industry was only just emerging. People have grown increasingly more confident and comfortable with the idea of booking strangers for services and being in close proximity to them. The value of the freelancer beauty market is massive and we see Glamazon as the opportunity for both salons and stylists to maximise their earning potential through users' on-demand, want it now attitude and desires," says Lauren Silvers, Co-Founder of Glamazon.
To further develop and grow the newly formed Glamazon, Co-Founders Lauren and Lisa have joined forces to close a $425K round of seed funding to help scale and grow the business. Investors are tech industry heavyweights and experts in marketplace businesses with an understanding of product integration builds and will allow global scale and growth of this service.
Glamazon is an opportunity for beauty salons to fill vacant bookings by allowing users transparency when it comes to available appointments and the opportunity to book within the app rather than phoning around. This helps salons fill cancellations and 'dead appointments' and has the ability to help salons increase their revenue.
The merged business also functions as a way for freelance beauty professionals to connect with users wanting an at home salon experience; allowing consumers to book beauty stylists right to their doors. With a user base ready and raring to booking appointments, Glamazon offers consumers access to over 300 stylists and stylists access to a 10K user base.
Glamazon