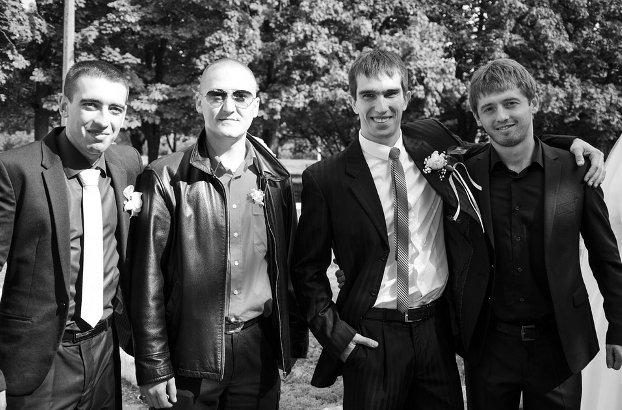 Girls have plenty to do on their nights out: shopping or enjoying a few sips on a ladies' night, for example. What about activities for boys on their own lads' night out in Melbourne?
If you are out of ideas, consider a few of the following options:


A Sporty Spectacle
Visit the Richmond's Sporting Globe to watch your favourite teams play live from more than 30 screens available at the venue.
Bring along buddies who are also sport enthusiasts to cheer for the games together and go wild. You might even make friends with other fans supporting your best teams.


Adult Party Games
Feel young and risque again with a boys night out at Schnitzel & Tits, where you can also enjoy swoon-worthy burlesque performances while you enjoy your schnitzel.
Is it a theatre, a burlesque bar or a top-notch restaurant? It's all of the above! Schnitzel & Tits offers live entertainment, top food and a unique atmosphere. Whether you want to dine, unwind or go a little wild, Schnitzel & Tits offers Melbourne locals and visitors a night to remember.
Doors Open at 7pm and the first show gets underway at 8pm every Friday night. Enjoy three politically incorrect burlesque performances and babelicious Barmaids (topless) with full table service.
The main dish? A delicious Schnitzel topped with gravy and served with chips and salad! Add to that the games and crowd participation and you have one great night out.


For the Love of Pizzas
There is no shortage of demand for pizzas all around the world, but imagine this: a combination of cheap pizzas and smooth, live music. Head over to Lucky Coq located at Chapel Street for delicious, dirt-cheap pizzas and tasteful music.


The Classics
Feeling nostalgic? Visit Pixel Alley for a jovial drinking experience at the bar before you head on to the vintage arcade games section, where you will find old but gold games like Space Invaders and Pac Man.
How high can you score in these games after all the years you have not touched them?


Virtual Golfing
The conventional golf games may be full of older lads, with an endless queue and a sky-high fee.
Why not visit GolfTec to play a link or two at St Andrews or Pebble Beach via an indoor, virtual golfing experience? It will surely be a unique activity for you and your blokes, to say the least!


Beer! Beer! Beer!
Guys' nights out will never be complete without some sort of beer or alcohol involved.
Visit Brunswick East's Alehouse Project where you can select from their 12 types of microbrews, and order some snacks along with your beer, too!
The easy-going atmosphere will make for a pleasant night out with your friends with just snacks, good conversation and of course, beer.


Party Like Royalty
Who doesn't like a good party once in a while?
At Kingpin Bowling, you can enjoy your usual bowling games with your friends before moving on to laser tags, Karaoke, arcade games and even a pool game or two all at the same venue!
With signature Kingpin burgers and cold beers to seal the deal, you can definitely spend hours here on your bucks' night out.


Collections & Merchandises
Are you more of a gamer or movie enthusiast?
You might very well enjoy your visit to Minotaur with your friends who are also fans of the same franchise that you love.
Here, you can find memorabilia from classic series like the Simpsons, Dr Who, Star Wars and many more. Don't be surprised to find the entire comic collection for an old series, either!


Great Foods
You can't expect to have a good night out without a full and happy stomach to keep you going, can you? Eat as much as you can at Louden with the hot and cold buffet provided at this venue. The key is to be there hungry to make the most of your money!


Pampering Session
There's no reason why spas, grooming services and massages should be deemed exclusively for females in this modern era.
Man Oh Man is the premier men-only salon in Australia, and a visit to this wonderful pampering outlet will leave you a relaxed, better-groomed man at the end of your session.
Image via Pixabay CC0 License