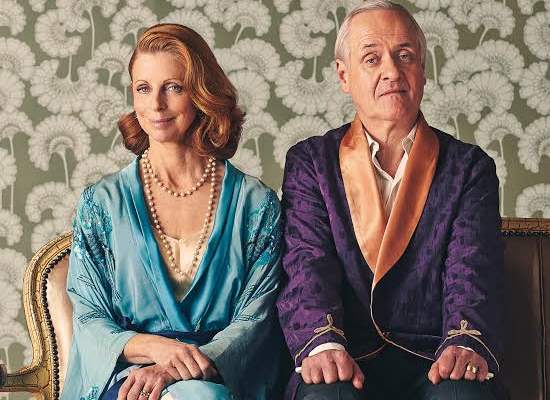 11 April to 21 May 2016. Opening Night: Friday 15 April 2016 at 8.00pm
Drama Theatre, Sydney Opera House
Heather Mitchell, Helen Thomson, Genevieve Lemon, Josh McConville, Tony Llewellyn-Jones and Harriet Dyer are amongst the cast wielding the wit and illuminating the heart of Noël Coward in his classic comedy of bad manners, Hay Fever, directed by Imara Savage. Performances are at the Drama Theatre, Sydney Opera House, from 11 April 2016.
The Bliss family are a bohemian bunch comprised of a once celebrated stage diva, her novelist husband, their painter son and a soulful daughter. When each of them invites a guest to spice up a weekend in the country - without telling the others - the unsuspecting visitors are in for a bamboozling, partner-swapping time.
Having had the audience in stitches with the rollicking hijinks of 1980s suburbia in STC's After Dinner in 2015, director Imara Savage and designer Alicia Clements now adjust their gaze to the sophisticated altitude of Coward's glamorous world. Lighting is by Trent Suidgeest, making his STC debut, with composition and sound design by Max Lyandvert.
Cast: Briallen Clarke, Tom Conroy, Alan Dukes, Harriet Dyer, Genevieve Lemon, Tony Llewellyn-Jones, Josh McConville, Heather Mitchell, Helen Thomson
Box Office: 02 9250 1777. www.sydneytheatre.com.au
Tickets from $64 (fees apply)
Suncorp Twenties (tickets for just $20 for every performance at STC) become available for Hay Fever from Tuesday 5 April 2016. Suncorp Twenties are released for sale every Tuesday at 9am for the following week's performances (Monday to Saturday).

Image.  Heather Mitchell and Tony Llewellyn-Jones by photographer James Green).