Written by

Candice Meisels
The Ultimate Source Material for Success that have impacted over 100 million people worldwide  
Napoleon Hill's Think and Grow Rich Workshops launch in Australia
The Ultimate Source Material for Success that have impacted over 100 million people worldwide
Press Release
For Immediate Release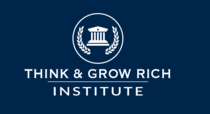 Sydney, Australia, 7th January 2019,
Ush Dhanak, one of the leading experts in emotional intelligence and Satish Verma, the world's leading and foremost authority on Think and Grow Rich are thrilled to bring this life changing concept to Australia.  
Using the principles of Napoleon Hill's master piece Think and Grow Rich, average men and women, started from scratch, without pull, education, or money, and lifted themselves to greatness. These principles of success have brought success to millions of people around the world. Now you, too, can join over 100 million people and learn to unleash your mental powers to produce success in every area of your life.  
Think and Grow Rich is a Mind Science that helps you break away self-inflicted mental blocks that have been hindering you achieve extraordinary success.  
The program has helped over 100 million men and women improve their personal relationships, find peace of mind, achieve financial prosperity, find peace of mind, uncover the limitless potential that their minds hold, overcome failure and become inspirational leaders.  
Napoleon Hill's best-selling book "Think and Grow Rich" was a ground-breaking philosophy and remains one of the most significant contributions to personal development ever published and holds the distinction as the #1 selling self-help book of all time.  
Millions of people around the world have leveraged the book's philosophy to change their lives. CEOs, entrepreneurs, celebrities and elite athletes have used the principles to achieve success and personal fulfillment.  
The Think and Grow Rich Institute is the only organisation in the world authorised by the Napoleon Hill Foundation to teach Think and Grow Rich principles.
Ush Dhanak states:


 "Few are aware that Napoleon Hill also developed comprehensive courses that teach the Think and Grow Rich system, with tools, resources, and instruction on how to apply its life-changing ideas to our daily lives. I am delighted to be able to offer Australians the Think and Grow Rich course in an impactful workshop, complete with exercises, discussions, examples, and the development of a personal action plan.The program is a proven, timeless philosophy that has changed millions of lives globally. I cannot wait to implement the program and teach others the principles to change countless numbers of Australians lives."