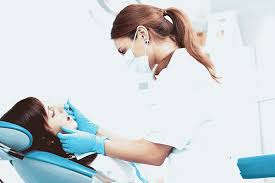 It's not uncommon for people to have teeth that are sensitive to hot or cold temperatures. But when you have a toothache, that can be a sign of a more serious issue that won't simply go away with the help of painkillers.
Okay, so you've just had an appointment with your dentist, and they tell you that you need to get a Root Canal Treatment – but do you really need treatment, or can you just take some pills, and everything will be fine?
Short answer: if your dentist or GP Moorebank says you need a root canal treatment, then that is likely your best option if you don't want to risk the issue getting far worse.
The following are the Top 5 Reason to Never Delay a Root Canal Treatment, put together by Dentists Moorebank NSW.
1. Stops the Spread of Infection
If you require a root canal treatment, in most cases it means there is an infection of the pulp or nerve tissue around your tooth or gums as a result of deep decay. Once bacteria start acting on these infected areas, the infection can spread to bone tissue, soft tissue around your mouth and beyond. This can also lead to abscesses and cracked teeth.
2. You Can Prevent Far Worse Problems
Not only can the infection spread to the surrounding area in your mouth, the infection can affect other parts of your body and even become life-threatening. This can lead to an increase in systemic (whole-body) inflammation) and make you more vulnerable to such threats as heart disease or strokes.
3. A Root Canal Treatment Relieves Pain
Infections that require a root canal treatment can lead to unbearable pain. The pain can become so bad that not even pain-relief medication can sustain relief over long periods. Your teeth will also become highly sensitive to heat, cold and more. Having a root canal treatment can not only relieve your pain but stop the issue altogether.
4. You Can Save the Tooth
An infected tooth that requires a root canal can lead to deep decay where the tooth is literally rotting in your mouth. If this progresses far enough, the tooth will have to be removed. However, by getting a root canal treatment you can fix the issue as well as keep your tooth.
5. The Longer You Delay Treatment – The More Difficult the Treatment Can Be
The longer you delay treatment, the more the infection will spread and so the more costly and complicated your required treatment will be. This is especially the case for the teeth at the back of your mouth which are harder to get to as well as because they have more than one root where the infection can spread.
So, if you need a root canal treatment, then you better find a qualified